If you want to access all the Australian content without limits and are looking for the best Australia mobile proxy providers for 2023, you've come to the right place.In today's digital age, proxies can help you for many purposes: traffic optimization, accessing restricted sites, internet marketing research, and overall secure web surfing. In this article, we've listed Australia's top 10 mobile proxies that provide the best services for online activities. So, without further ado, let's dive into the world of Australia's best proxies for 2023.
What To Consider When Using a Mobile Australia Proxy Service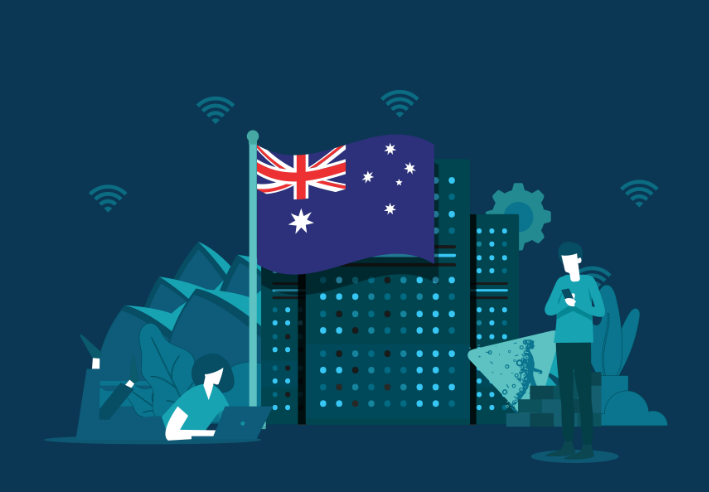 If you are planning to use a mobile Australia proxy server, there are several vital factors to consider before making your choice.
First, pay attention to the physical location. You should look for an official server provider who has proxy servers located geographically close to your target audience, as this will increase connection speed and stability.
Next, it is essential to choose the best Australia mobile proxy that supports various protocols, such as HTTP, HTTPS, and SOCKS, to ensure compatibility with different devices and third party software.
Some market players also offer various features, such as rotating residential IP addresses or portable extensions, which can enhance your web experience.
It's worth choosing a site that offers a free trial to test its functionality before signing up for a subscription.
Also, it's essential to know about any associated restrictions, such as a data usage limit or limited access to the server.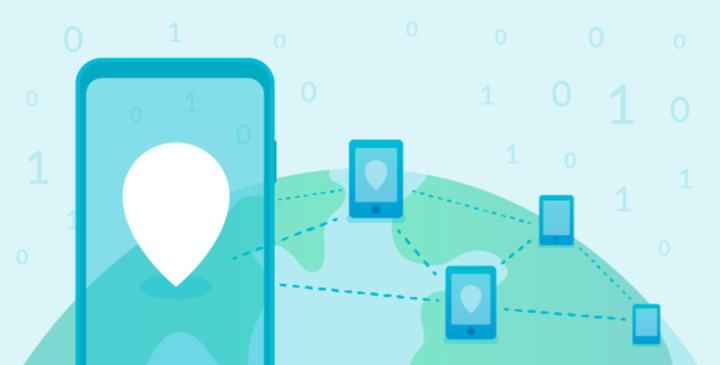 With these factors in mind, you'll be able to choose a service for Australia that allows you to browse safely and efficiently.
Criteria For Selecting The Best Mobile Australia Proxy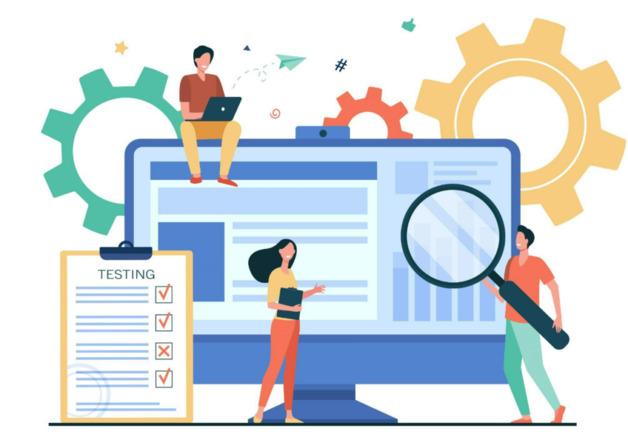 Our rigorous selection process was designed to select only the best proxy services on the market. Thus, we carefully analyzed several critical parameters to ensure that every internet service provider on our list offers something exceptional.
Speed and Reliability
Ensuring that a provides a fast and stable connection is essential to keep your online experience smooth and uninterrupted. Speed and reliability are critical when using Australian proxy servers for tasks such as streaming or gaming, where connection delays and drops can be extremely unpleasant.
Security and Encryption
High-quality Australian proxies should offer robust encryption protocols to keep your browsing private and secure. Encryption will help protect you from online threats such as hacking, identity theft, and malware. In addition, a good server should have a strict privacy policy that ensures that your data is never shared with third parties without your consent.
Number of Available Proxies
The more servers an Australian proxy service has, the better your chances of finding a fast and reliable connection. In addition, having access to multiple IPs in different locations, including Australian IP address servers, can help you bypass geographical limitations and see localized content that may not be available in your region.
Customer Support
When using the best Australia mobile proxy, it is vital to have access to its responsive support team. We chose Australian proxy providers that offered extensive knowledge bases to help users troubleshoot any problems they might encounter. A good service should offer multiple support channels, including email, phone, and chat, so you can get help whenever needed.
Price and Value for Money
We paid close attention to each price and value for money, ensuring that users get the most value by balancing the cost of the service with the features and benefits it offers.
10 Best Mobile Australia Proxy Services
1. Oxylabs – Best Overall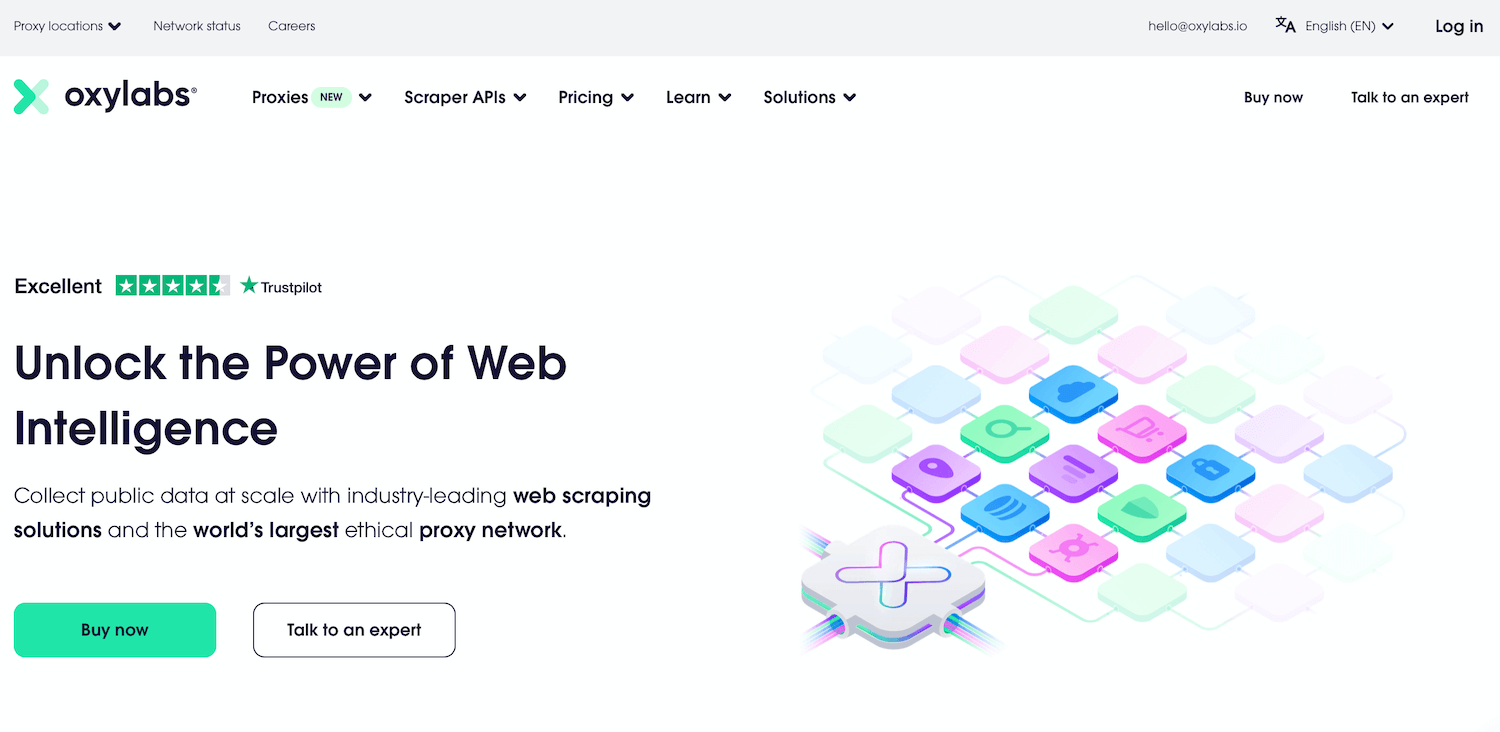 Features and Benefits
Oxylabs is a leader in the number of proxies, with an extensive worldwide proxy network of 100m residential proxy servers. In addition, it has advanced data collection APIs to help you find any potential target. Although Oxylabs serves mainly medium to large companies, its impeccable site, account manager, and certificate list reflect its corporate attention. Notably, Oxylabs even insures its tools, but one has to pay for such premium benefits.
Key features:
Universal API, an API for search engines, e-commerce, and real estate, which help with web scraping
Automatic mobile IP rotation
Static, non-rotating servers obtained directly from ISPs that support the SOCKS5 protocol are available
Android application
Businesses can take advantage of a 7 day trial period and a 3 day refund policy, and sessions can last up to 30 min
Strengths and Weaknesses
Pros:
The unprecedented success rate of 99.95% uptime
City choosing options that allow you to choose locations by the city rather than just state
A huge pool of 3G/4G/5G servers
Premium customer support with personal account managers
Simple integration
Ability to access IPs from real mobile devices
Unlimited concurrent connections
Cons:
Oxylabs is priced higher than the majority of competitors
Pricing Plans
Mobile-based servers have the following plans:
Starter – $250/mo (10GB)
Business – $440/mo (20GB)
Corporate – $950/mo (50GB)
Enterprise – $1,700/mo (100GB+)
All plans have fewer IP blocks & CAPTCHAs features, IPs from real devices, country & ASN selection, and automatic IP rotation.
2. Storm Proxies – Best for Simplicity for Little Money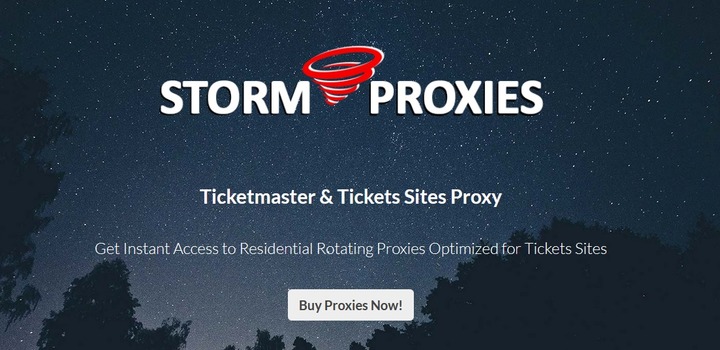 Features and Benefits
Storm Proxies offers different types of proxies. So how many proxies does it offer? Compared to the larger players in the industry, it has a proxy network of only 700,000 rotating residential proxies and limited configuration options. Although Storm Proxies may not be the industry's most influential player, it is still a suitable option for those looking for an economical solution with the necessary features.
Nonetheless, Storm Proxies is the best choice for sneakers, Instagram managers, and everyone looking to scrape data and is on a budget. It acknowledges the limitations of its proxies and makes them clear for all the proxy types it has.
Key features:
Available tools – residential and mobile proxies (rotating), datacenter proxies (dedicated, shared)
All proxies have unlimited bandwidth
HTTP and HTTPS protocols support
IP types include data centers, mobile, and landline
Storm Proxies offers rotating backconnect servers with the ability to choose IPs in three large geographic regions: the US, the EU, and the rest global world
These servers are provided through multiple gateways, each with its rotation period
It also offers 5-minute rotating proxies for residential areas
Strengths and Weaknesses
Pros: 
Easy to use dashboard
Money-back guarantee
Cheap and accessible pricing
Variety of packs and products
Cons:
Limited geo- options
Small IP pool compared to more significant players in the industry
Pricing Plans
Rotating and residential proxies vary from $39 to $900 monthly depending on the number of concurrent connections and IP accesses.
3. BrightData – Best for High-Quality Performance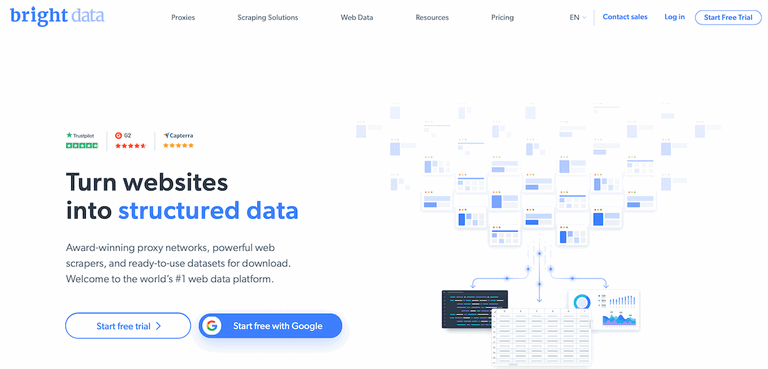 Features and Benefits
BrightData is among the leaders in the mobile proxies industry that also offers the best Australia mobile proxy. The top-notch infrastructure and extensive features, including an API and proxy manager, make it an excellent choice for companies looking for the best benefit.
Their vast network of IP addresses, combined with advanced geo capabilities, ensures maximum flexibility and accuracy in web scraping. Whether you're a medium or large business, looking to optimize your SEO, or even save your sneakers, it is the best provider.
Offering a wide range of choices, it adheres to strict rules and will not tolerate questionable use of its proxies.
Key features:
Dedicated account manager
7M+ mobile IPs
Support for all major protocols, including HTTP, HTTPS, and SOCKS5
API integration for 3G/4G and LTE servers
Autonomous System Number
Strengths and Weaknesses
Pros:
24/7 customer support
Network uptime of 99.99%
City selection options
Cons:
It can be challenging to configure
Price comparison shows that its pricing rates can be relatively high compared to others
Pricing Plans
Rates for mobile servers:
Pay per use tariff – $40.00/GB
Starter – $500 or $34.00/GB
Advanced – $1000 or $30.00/GB
Advanced+ – $2000 or $28.00/GB
4. NetNut – Best for Large Business Online Tasks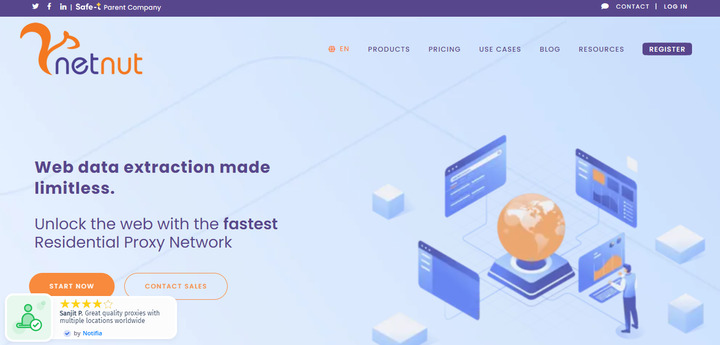 Features and Benefits
NetNut is an Israeli company operating since 2017. It is also the best Australia mobile proxy provider for businesses. Its premium-level experience was designed to meet the needs of large companies, and this shows in every aspect of the site, including customer support and price formation. It is incredibly fast and can handle heavy tasks. But it also may include some unexpected speed issues.
Static residential proxies are NetNut's top-tier product. Still, if they're too powerful for your needs, the company also offers a proxy network of more than 52 million rotating residential proxy servers worldwide, including P2P-derived IP addresses and datacenter proxies for simpler scraping tasks. In addition, NetNut has an API for proxy-based web scraping.
Key features:
HTTP(S) support
Mid and large businesses focus
IPs from over 50 countries are available 24/7, including Australian IP address servers
Real mobile IPs
CAPTCHA and IP blocks bypass
Strengths and Weaknesses
Pros:
7-day free service trial
A large and stable pool. Over 1 million phone IPs
Speedy static proxies are provided directly by ISPs.
Fair pricing for high bandwidth and request volumes
Cons:
Not for beginners
High starter prices
Pricing Plans
Mobile servers:
50 GB plan – $950
250 GB plan – $3,750
1 TB 500 GB plan – $9,000
5. Proxy Seller – Best for Private Web Surfing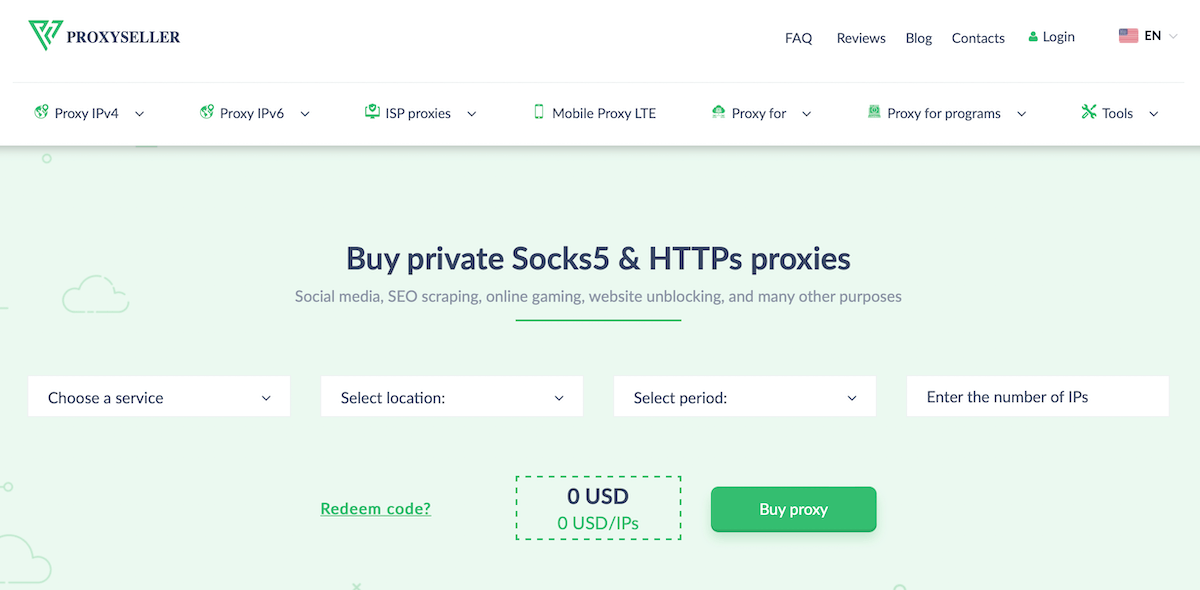 Features and Benefits
It is a respected provider of anonymous proxies in Australia, providing reliable and secure connections so you can stay on top of important events without any interruptions. It is the best choice for small businesses and online gamers, guaranteeing uninterrupted operations.
It offers private, individual servers, including IPv6 and IPv4, in over 36 countries and thousands of cities. Renting IP addresses from this site means you will have dedicated IP addresses, ensuring no other users can access them.
Key features:
It offers a wide range of protocols, including SOCKS5 and HTTPS
Unlimited concurrent sessions
Mobile Australian IPs
Strengths and Weaknesses
Pros:
They offer a free replacement and money-back guarantee for customer satisfaction
 Impressive 99.9% uptime.
Cons:
Being a relatively new company, they may have limited experience compared to more established market players
Pricing Plans
Prices start from 26 USD (per 1 IP for 1 week) up to 324 USD (per 1 IP for 6 months) and more, depending on the carriers selected.
6. IPRoyal – Best for Price-Features Ratio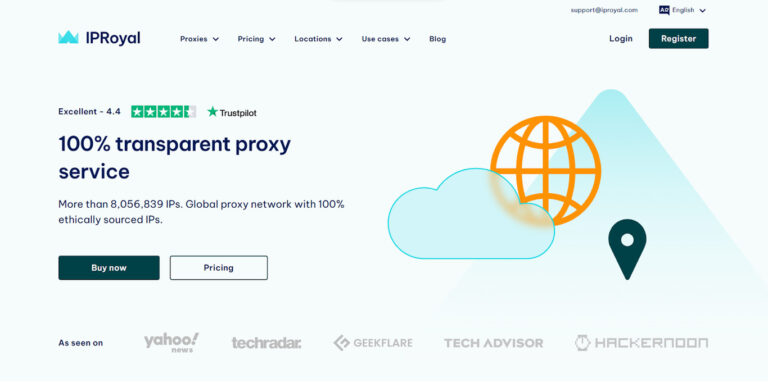 Features and Benefits
IPRoyal may not reach its leading competitors regarding pool size or features, but its price tag is hard to beat, making it a top choice for sneakerheads and small web scrapers. IPRoyal's exceptional performance and reliable service make it a strong contender in the market.
Although it's a relatively new player on the market, it offers a range of solutions, including residential and mobile proxies.
Key features:
SOCKS5 and HTTP proxies
City-level selection
Add-ons for Google and Firefox and unlimited access to Australian sites
The ability to regulate Internet use based on certain criteria
Strengths and weaknesses
Pros:
Up to a 99.9% success rate
Managed IP rotation
Cons:
Using static IPs requires ID verification
Pricing Plans
Mobiles servers:
1 day starting from $7 per day
30 days starting from $90 per month
90 days starting from $81 per month
7. ProxySale – Best for A Variety of Instruments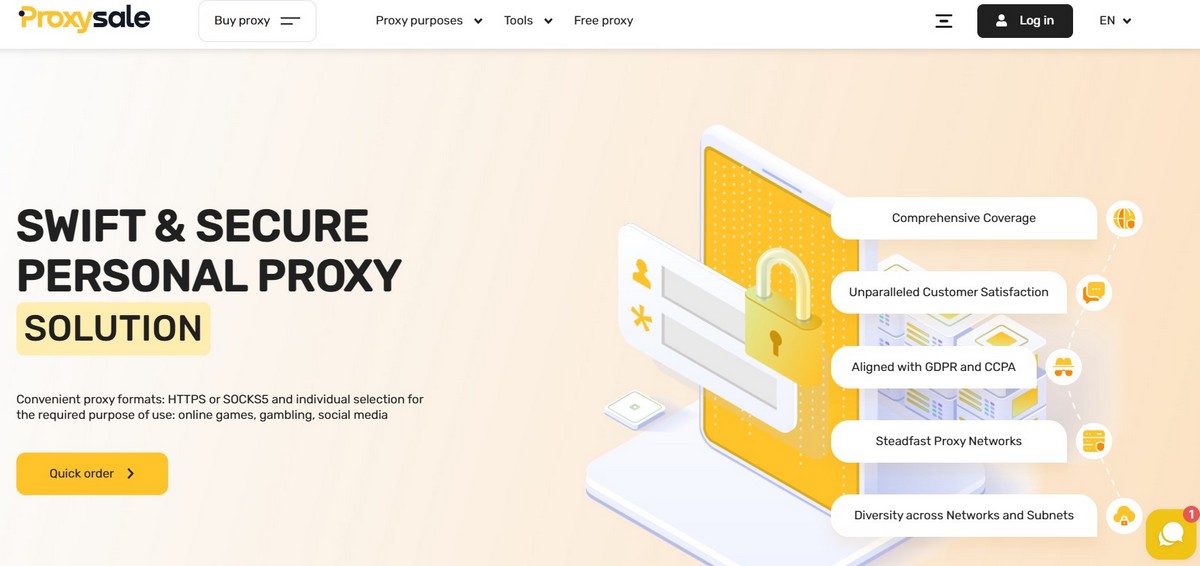 Features and Benefits
With over 5 thousand active monthly clients, it is a reliable data center provider that has been in the industry since 2015. Despite not being widely known, it has earned a solid reputation for its high-performance private proxies. With over 65,000 active IPs in its pool, ProxySale has an unparalleled location support system among its peers. Moreover, it has free proxies, and flexible pricing, making it an affordable choice for customers.
Key features:
It boasts fast IPv4 and IPv6 with speeds of up to 1 Gbps
Support for HTTP(s) and Socks5
Offers free proxies
Numerous tools available (IP tracing, IPv6 validator, ports scanner, and others)
Private IPv4 proxies
Strengths and Weaknesses
Pros:
Stable work
Issuance time is 1 minute
Speed is 95 mb/sec
The customer support team is available 24/7 to provide quick help
Cons:
No city options
No P2P / torrenting
Pricing Plans
Pricing plans differ depending on the number of days they were offered for. 7 days packs start from $7 for 10 pc. The more volume you buy, the more discount you get.
8. Smartproxy – Best for Web Scraping Options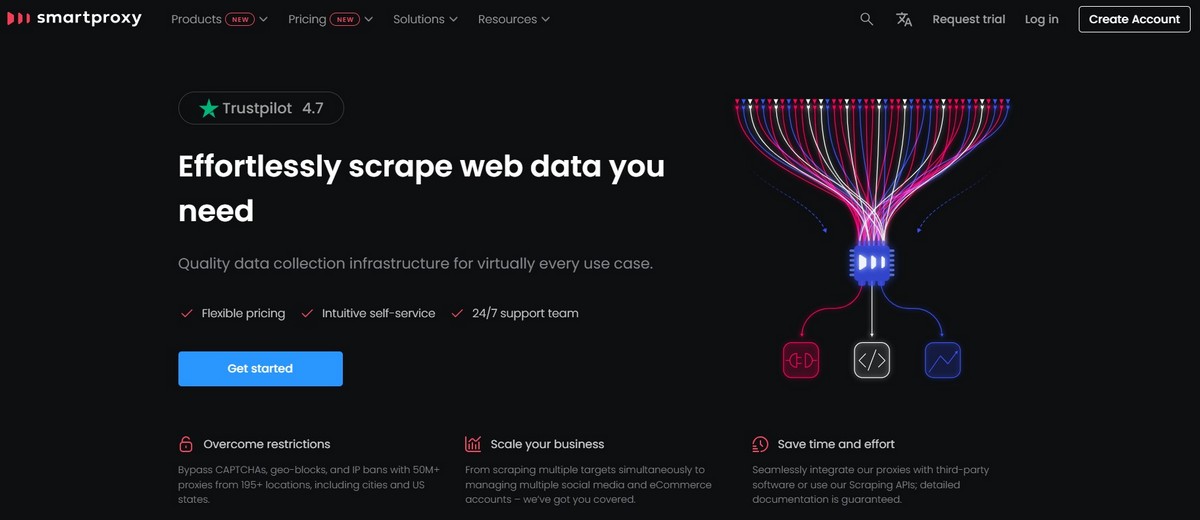 Features and Benefits
It is a high-performance site that strikes the perfect balance between affordability and quality when offering the best mobile proxy. With exceptional 24/7 customer support available via chat or email, their dedication to the user experience is unparalleled. The platform offers many valuable tools, including detailed documentation, proxy management, and free applications.
Although flagged IPs can be a problem, its rapid rotation mechanism ensures that Australia proxies are not banned. Despite the bandwidth limitations of the plans, users can start an infinite number of concurrent threads, and the dashboard offers a list of backward connection gateway servers to choose from.
Key features:
It aims for both small and medium-sized enterprises
Support for advanced rotation
Sticky sessions
3 APIs for web scraping, code-free scraper, which makes it the perfect choice for internet marketers
Proxy management APIs
Browser extension and anonymous web browsing
Strengths and Weaknesses
Pros:
Smartproxy boasts 40 million residential proxies
Budget-friendly solutions
3-day money-back guarantee
Cons:
They don't support SOCKS5
Datacenter proxies IPs are not location-based
Pricing Plans
Mobiles servers:
Micro 2 GB $50/month
Starter 10 GB $230/month
Regular 25 GB $500/month
All packs include the 3-day money-back option, ASN, OS & country-level selection, unlimited connections, and threads.
9. GeoSurf – Best for City-Level Targeting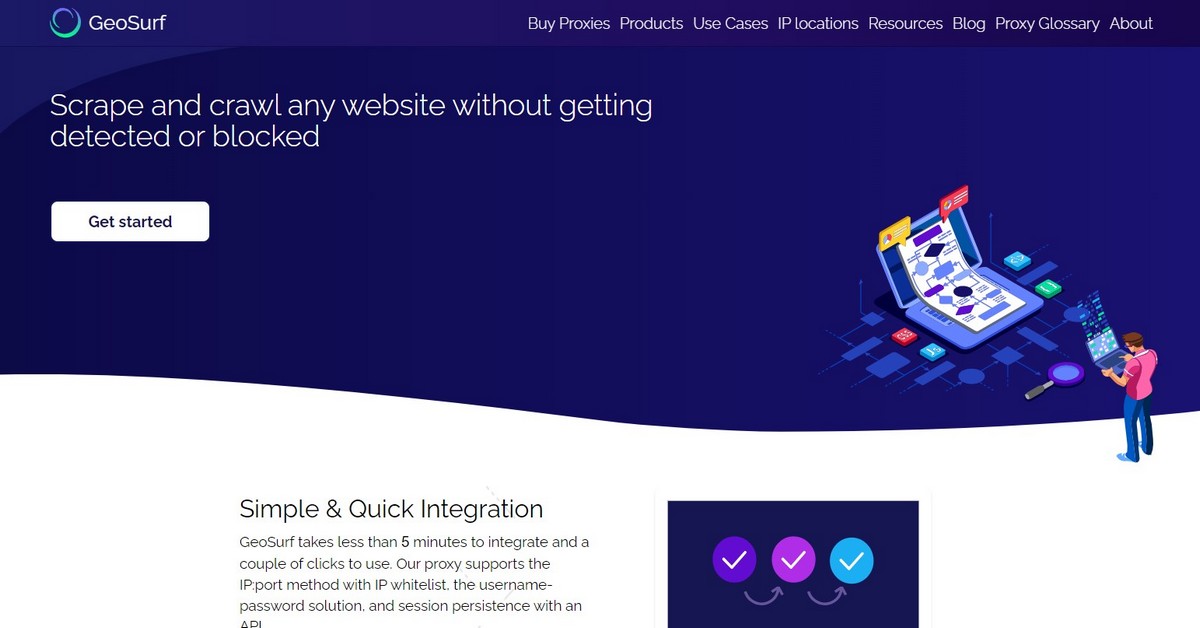 Features and Benefits
Looking for a premium Australian proxy provider? GeoSurf offers residential Australia proxies that can serve as a perfect intermediary with exceptional quality and location choices.
The options include provider selection, special speed options for enterprise customers, and enterprise services such as desktop and mobile VPNs, which are available to GeoSurf partners. The Sticky IP feature allows Internet users to use a single IP address for 10 minutes. However, unlike most premium services, GeoSurf does not offer advanced features such as split tunneling.
GeoSurf backconnect Australia proxies can be managed in various ways, including clipping data with each new request from a different IP. In addition, users can set up a rotation of IPs every 1, 5, or 30 minutes.
GeoSurf rates and ambition are comparable to industry titans, but its service offering is somewhat more limited. Nevertheless, it is a robust solution for low-bandwidth tasks such as multi-shopping and ad verification.
Key features:
Unlimited concurrency
City-level choice
Every request, 1, 10, 30 minutes rotation
HTTP / HTTPS protocols
Strengths and Weaknesses
Pros:
Reliable mobiles IPs
Accurate location selection
Cons:
Bandwidth limitations
Lack of SOCKS5 support
Pricing Plans
Explorer – $300, 25 GB / Month, $12 / per additional GB
Starter – $480, 48 GB / Month, $10 / per additional GB
Professional – $800, 100 GB / Month, $8 / per additional GB
Plus – $1750, 250 GB / Month, $7 / per additional GB
10. SOAX – Best for Extensive Mobile Servers Pool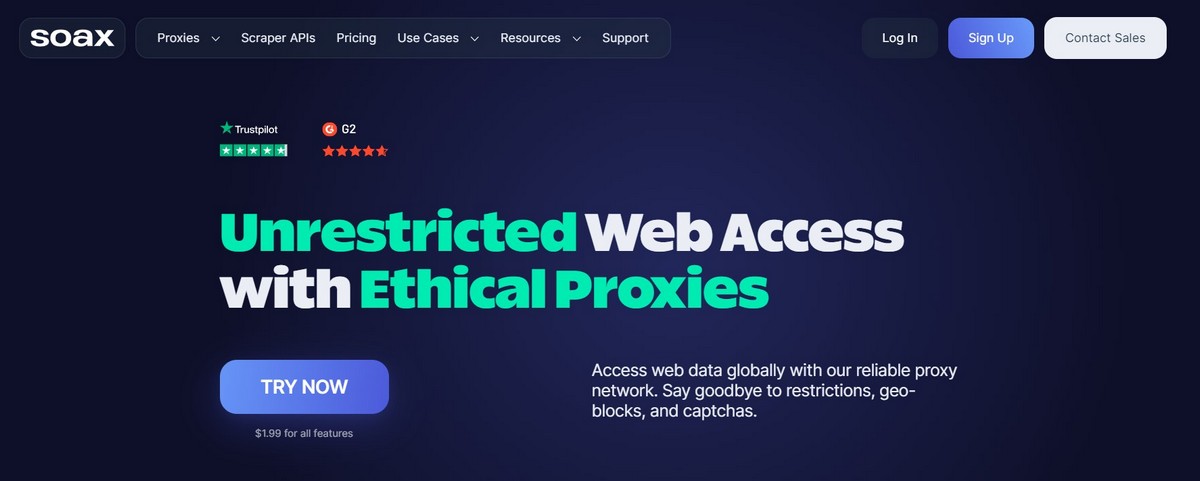 Features and Benefits
Today, SOAX has solidified its position as a formidable player in the market with a unique set of features that offer unbeatable value for money and provide the best Australia proxies.
SOAX offers flexible options, allowing you to rent residential, mobile, or datacenter proxies depending on your needs. While other market leaders offer portable servers, they typically cater only to large enterprises working with high income economy. SOAX focuses on small and mid customers and boasts a vast global IP pool of 8.5M addresses, including 3.5M mobile servers.
What sets SOAX apart from its competitors is its fine-targeting capabilities when offering Australia proxies. When you rent Australian proxies, you can choose specific regions and cities and Internet Service Providers for your IP addresses. All of this makes it a perfect choice for anyone looking for market intelligence powered by various affordable features.
Key features:
Support for IPv4 and IPv6
Rotation intervals of 90 to 600 seconds (or as long as IPs are available)
HTTPS and SOCKS5 Australia proxies
Strengths and Weaknesses
Pros:
24/7 real-time support
99.9% network uptime guarantee
Locations in more than 150 countries
Cons:
SOAX proxies require verification checks
Pricing Plans
Starter – $99 / month (3 GB Traffic)
Pro – $300 / month (10 GB Traffic)
Plus – $500 / month (19 GB Traffic)
Regular – $700 / month (27 GB Traffic)
---
FAQ
What Are Mobile Australian Proxies?
Mobile Australian proxies are a type of proxy server that is vastly used by mobile devices (such as smartphones or tablets) to connect to the internet and hide the real IP of the user. It allows you to use the Internet with genuine Australian IP addresses.
How Do Mobile Servers Work?
They work by routing your Internet connection through a remote server that acts as a buffer between your device and the Internet, using the IP address of the mobile device instead of the traditional ISP address.
What Makes Mobile Proxies So Special?
The unique thing about mobile servers is that they offer several advantages over traditional proxies. For example, mobile proxies are harder to detect and block, making them more reliable for entering websites traditionally blocked by proxies. In addition, mobile proxies are convenient for those who want to use the Internet for different online activities through their mobiles, as such proxies are specially adapted for such devices.
Are Mobile Australian Proxies Legal to Use?
Yes, it is legal to use mobile Australian proxies as long as you are not using them for illegal activities. However, some websites may block access to proxies, so it is essential to read their terms before using a service.
When Should I Use a Mobile Proxy?
You may want to use a mobile proxy if you need access to Australian websites (or sites from another region), sites that are blocked or restricted in your country, or if you want to protect your privacy and security online. Mobile Australia proxies are also helpful for businesses needing to access data from different locations without revealing their IPs.
How Much Do Mobile Australian Proxies Cost?
The cost of mobile Australian proxies varies depending on the features offered. Typically, mobile proxies are more expensive than traditional proxies because of the extra security and reliability they provide. The average packs for the best mobile proxies start from 50-100 USD and can reach up to 1000 USD and more to offer large businesses demands on high anonymity and quality.
---