Proxies for crawling and scraping open up potential for scaling your business, powered data collection, and better SEO. But what proxies are the uppiest uppers?
Overview
Modern marketing is inconceivable without web scraping and crawling. When collecting data, we need to constantly change IP addresses otherwise websites will deny access. To make this process unhampered, we resort to using proxies for web scraping. Proxy providers differ from each other significantly, which raises the question of how to find the best service on the Internet.
We have thoroughly studied the most popular proxy services and picked out those that focus on data extraction. Then, we studied real user reviews on independent review platforms and dwelled on the platforms with the best feedback and highest rating. Finally, we examined these proxies for web scraping ourselves. Drawing on the experience of general customers, experts, and ours, we have compiled a list of top proxies for web scraping:
Proxies for Crawling and Scraping: How Do They Work?
A proxy for web scraping is an intermediary that routes your traffic through itself and replaces your IP address with its own. When you send a site request via an intermediary, the site does not see your IP. It only sees the IP address of the proxy server, which allows you to anonymously browse (or parse) web pages. Web scraping proxies are used to:
Bypass blocking. If your IP has been blocked due to suspicious activity like spamming, the web scraping proxy will give you access to blocked content.
Access localized data. The majority of websites put limits on locations allowed to visit the website.
Avoid excessive requests. Each website can limit the number of allowed requests issued by a particular IP address. So, if you exceed the website's rate, your IP will be blocked. Hence, you need to frequently change your IP – scraping proxies provide this opportunity.
How to Choose Proxies for Crawling and Scraping?
There is a great variety of server providers that offer proxies for web scraping. Anyway, it's still quite complicated to choose the most reliable platform with the most effective services. How to get proxies for parsing that will please with stable performance and lack of malfunctions?
First, study the range of companies that provide proxies for scraping purposes. Having identified the best, say, 10 platforms, study their features. Pay much attention to pricing options as well as the proxy pool available.
If you find these platforms appropriate, read expert reviews. They will help you to study the service in more detail, not wasting time and money on your investigation.
Finally, look through user reviews on TrustPilot, SiteJabber, and Reddit. They will reflect how things really are. Here you will get a detailed response on all platform failures if they have a place to be.
Before you venture to search for top web proxies on your own, we suggest that you get acquainted with our overview of the best proxy services that suit parsing.
Strengths and Weaknesses of Crawling and Scraping Proxies
Strengths
Weaknesses
– Hide your IP, current location, and data;

– Increase your security online;

– Give access to localized content;

– Help to avoid excessive requests.
– Do not encrypt data;

– Advanced detection methods still can identify your location;

– Your traffic passes through a proxy server.
Top 9 Crawling and Scraping Proxies in 2023
These are the best proxies for parsing that have earned universal acceptance. Each of them can boast a large pool of IPs, stable performance, and a good reputation. Let's focus on each platform in detail.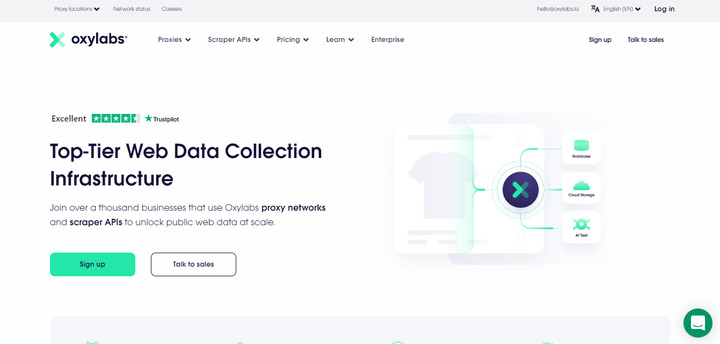 Oxylabs opens the list of the best proxies for data extraction. This platform has an extensive pool of over 100 million high-quality proxies with unblemished performance. As for the server types presented here, there are various residential (Next-Gen, Mobile, Rotating ISP) and datacenter (Shared, Dedicated, SOCKS5, Static) proxies. Oxylabs can be truly proud of its high speed and absence of failures and interruptions.
Among cherished features implemented in Oxylabs is an integrated proxy rotator. What does it mean? It means that the servers you use will rotate automatically or, in other words, change each other without your intervention. Thus, you can achieve a 100% success rate staying anonymous online.
JavaScript rendering is another feature that makes parsing with Oxylabs uncomplicated. It allows extracting data from even the most advanced and complex targets like JavaScript-heavy targets.
Finally, Oxylabs offers convenient data delivery. This is an enterprise-grade solution that is ready to use straight away. Thus, you can start crawling in minutes and get parsed data delivered to your preferred storage solution. 
To ease scraping management, Oxylabs offers a set of proxy scrapers:
SERP Scraper API. It performs a localized search from major search engines, delivers live and reliable data, and is resilient to SERP layout changes. This tool is used mainly for parsing, brand monitoring, and ad tracking.
E-Commerce Scraper API. With this tool, you can get limitless access to the e-commerce product page and crawl it. It allows one to scrape thousands of e-commerce websites, provides adaptive parsing, and delivers structured data in JSON. As for its specialization, it suits best for pricing intelligence, product catalog mapping, and competitor analysis.
Web Scraper API. Here you can receive scalable real-time data from a majority of websites. This tool covers customizable request parameters, and JavaScript rending, and performs convenient delivery. Users exploit it mostly for website change monitoring, fraud protection, and travel fare monitoring.
Each tool is a paid one with adequate pricing that starts from $99 per month. Still, you can request a free trial for these services.
Key features:
Extensive pool of 100 million IPs
ASN and country-level targeting
Integrated IP rotation
JavaScript rendering
Auto-scaling
Enterprise-grade solutions
Ready-to-use data
Reliable proxy resources
Best suited for web scraping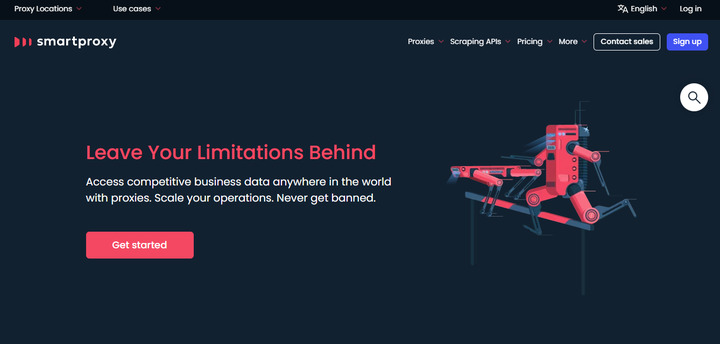 Smartproxy is the second best proxy provider that has already asserted itself as one of the best solutions to scale business with a fine set of proxy scrapers. Here you can make use of residential, datacenter, and dedicated DC proxies that count over 40 million addresses with worldwide coverage. Although the choice of server types is not so rich, there is no shortage in their quality and speed. To amend the user experience amid the lack of server types, Smartproxy offers several tools:
X Browser. This tool juggles multiple accounts at the same time with no risk of getting blocked.
Chrome Extension. It will allow you to bring all essential features of proxies for web scraping into your browser.
Firefox Add-on. It moves proxies to your favorite browsers with a few clicks.
Address generator. With it, you can generate proxy lists in bulk effortlessly.
Note that each tool goes for free which makes Smartproxy stand out among other proxy providers.
What about proxy scrapers offered by Smartproxy? These services are well provided here:
SERP Scraping API. This proxy scraper can boast a success rate of about 100%. It is a stack solution for Google and other search engines. SERP Scraping API combines a proxy network, web scraper, and data parser that makes it a universal product for business scaling.
E-Commerce Scraping API. With this tool, you can get neatly structured e-commerce data in JSON. As well as SERP scraper, it combines a proxy network, web scraper, and data parser.
Web-Scraping API. Parse at scale with this web scraper. All you need is to send a single request and get data in raw HTML from any website you like.
No-Code Scraper. It allows one to schedule tasks and store scraped data without writing codes. Thus, you can parse visually, choose scraping templates and forget about coding skills.
Key features:
A pool of over 40 million IPs
Proxy address generator
Smart scraper
Chrome proxy extension
3-day money-back guarantee
Best suited for scaling business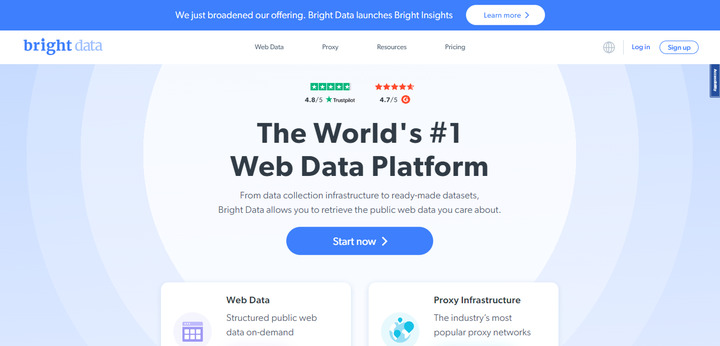 Ranking third in our list, Bright Data is still one of the best proxies for data gathering. It possesses itself as category leader #1 in web data gathering but we can't say it is the best service in this niche. Anyhow, we should pay tribute to Bright Data here because it prioritizes data collection and provides one of the richest proxy pools of over 72 million addresses. These are stable proxies for web scraping that operate without interruptions. We can't say Bright Data words flawlessly but it excels in data gathering. What about tools provided for data extraction? Among them are:
Datasets. These are units of information for every business need. Here you can search data in different categories: social media, e-commerce, business, and even directories.
Data Collector. It allows one to scrape data at scale with zero infrastructure. So, you do not need to write any codes to scrape data. Besides, it helps to overcome obstacles on the way to desired content and gain business partners as well.
SERP API. This is another proxy scraper that allows getting structured data in HTML or JSON from all major search engines.
Key features:
A pool of over 72 million IPs
Advanced data gathering tool
ASN and career targeting
Chrome extension
Worldwide geo-distributions
Best suited for collecting data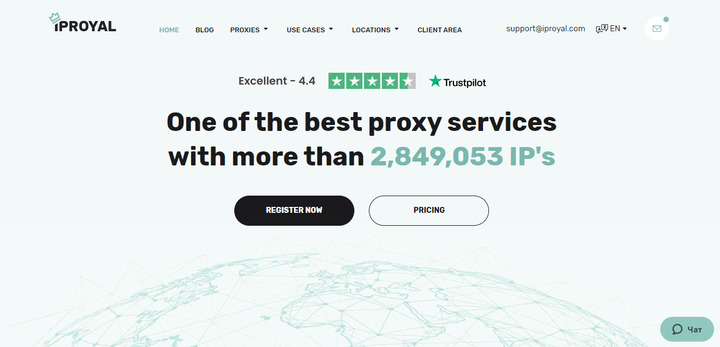 IPRoyal rates are fourth in the list of top web proxies for crawling. Its proxy pool is about to reach 3 million addresses of different server types: residential, datacenter, static, sneaker, private, and 4G mobile. Most often, IPRoyal is used for social networking and distributed here into 5 social platforms where it can be applied. These are Facebook, Instagram, YouTube, Reddit, and Discord.
IPRoyal allows you to manually switch from a sticky session to a rotating one. During rotation, the platform changes the IP address with every sent request. A sticky session, on the contrary, allows maintaining the same IP address for up to 24 hours. For scraping issues, it is better to choose a rotating session that will keep you safe from blocks and restrictions. Among the tools provided here are:
Google Chrome Proxy Manager;
Firefox Proxy Manager;
Proxy Tester.
Key features:
Bandwidth savings and fastest speeds
Internet usage control
Improved security
Best suited for social networking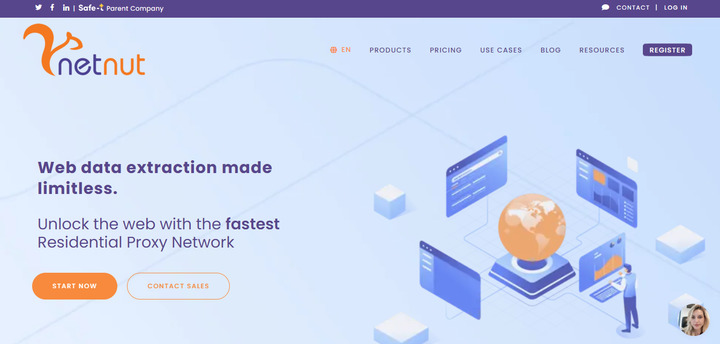 NetNut offers a pool of over 20 million residential IP addresses available worldwide. This scraping proxy does not rely on a P2P network – its IPs are always online and ready for further usage. One of the greatest advantages of NetNut is manual session control. This means you can use the same IP for up to 30 minutes and change it on your own – the session control is fully in your hands. For the ease of summarizing current statistics, there is a Traffic Data Analysis and Reporting offered by the platform. If you want to test this service, there is a 7-day free trial that will help you to fully estimate the quality of NetNut service independently.
Key features:
Over 20 million residential IPs
Unlimited concurrent sessions
Manual session control
7-day free trial
Best suited for manual session control
Disclaimer: The following 3 proxy services lack in features required for advanced web scraping and data crawling. That's why we mention them as alternatives for the five mentioned above. If you search for a fallback platform, these 3 are a good choice.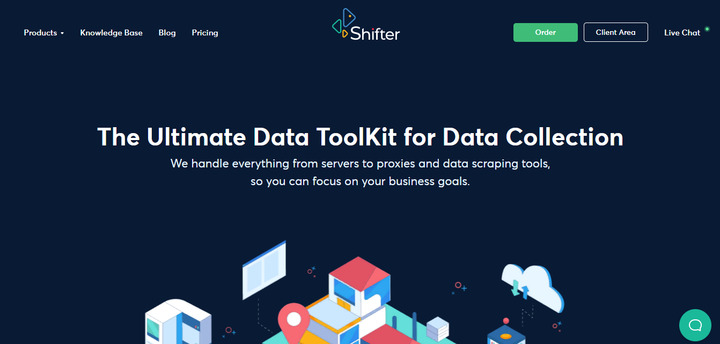 Shifter offers over 50 million proxies for scraping with worldwide coverage and ultra-low latencies. Concerning data extraction, you can use SERP API and Web Scraping API. Although Shifter has an extensive pool of proxy servers and is a good solution for parsing, it does not fit for working with Google and Amazon. When scraping Google pages, you'll have to get through an avalanche of captchas that hinder the workload. Anyway, there are a lot of ways to avoid them. As for Amazon, the company forbids using proxies unless you contact its support. Finally, the session control is limited here.
Key features:
Over 50 million addresses
Acceptable scraping
Limited session control
Best suited for bypassing restrictions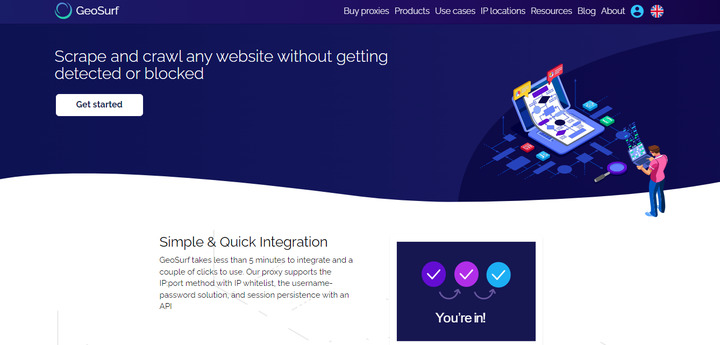 GeoSurf is another web scraping proxy that stands out for precise location targeting and the possibility to select the frequency and timeline of parsing. This helps greatly when you need to extract a particular amount of money for a certain time. Besides, these proxies are stable and have a sticky session of up to 10 minutes.
Key features:
High stability
Browser extension
Scheduled scraping
Best suited for scheduled data collection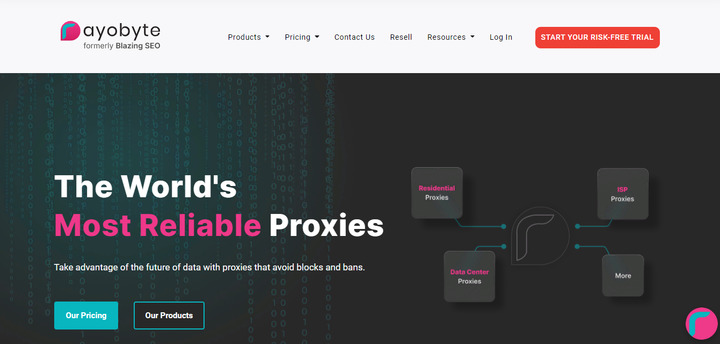 Rayobyte (formerly Blazing SEO) is the last proxy crawler in our rating. It focuses mainly on dedicated datacenter proxies but still, you can get here practically all types of intermediaries. Rotating, static, residential, datacenter, mobile, and ISP proxies – everything is at your service. Rayobyte suits well for all SEO purposes – from SEO monitoring to collecting SERP data on localized sources. Unfortunately, Rayobyte has the same problems with Amazon and Google as Shifter does. Besides, the IP distribution is quite unpredictable which limits your opportunities for data gathering.
Key features:
End-to-end hardware control
High availability
99% uptime
Scraping robot
Best suited for SEO monitoring
FAQ
Are there any free proxies for web scraping? 
Sure, you will find some providers that offer their services for free but they lack in quality. These are unreliable services with plenty of malfunctions. Besides, your data will no longer be secure once you entrust your device to free services. Such a proxy for scraping might do more harm than good. 
How many proxies for web scraping do I need for parsing? 
Websites have different limits set on the number of allowed requests. The average is 600 requests per hour and 10 requests per minute. Say, you need to scrape 600,000 pages per hour. Hence, you need 1000 proxies for scraping. Nevertheless, it is important to pay attention to scraping circumstances. 
Why use a proxy pool?
Let's assume you need 1000 proxies to scrape 600,000 pages per hour. To avoid undesired blocking, you need to use them most efficiently. The proxy pool allows you to manage these 1000 proxies and is regulated by the proxy network. Using this pool, you shift all the problems of choosing IPs and their rotation on the shoulders of the proxy network. Providers will give you a single entry point to all or only part of the proxies of the pool. As for pricing, it is based on bandwidth and ports. 
Which proxies suit best for scraping? 
We can't say for sure which proxy scraper will be the best for parsing because the success rate of each service depends on website parameters. Nevertheless, it is better to choose services that guarantee your privacy and are difficult to detect or block. Don't forget about the speed rate and level of security because they also play an important role in choosing the best proxy scraper. We can say with certainty that each platform we have reviewed is reliable and fit for parsing. 
How to set up a proxy for crawling?
These proxies operate on the same principle as ordinary ones. This is a simple guide on how to set up a proxy scraper:
1. Find Wi-Fi parameters in the network settings.
2. Click on the Change Network button.
3. Enter Advanced Settings and select Proxy Server.
4. In the Proxy Server section, change configurations manually. 
5. Save settings.  
Final Words
Proxies for web scraping and crawling are used universally since they are the best tool designed especially for data gathering. There is a great variety of platforms that specialize in proxy scrapers but it is of great difficulty to pick out the best one. These 8 platforms are truly reliable and have established themselves as high-quality services for advanced web scraping.