Regarding mobile proxies, only some locations are accessible, though, and these are: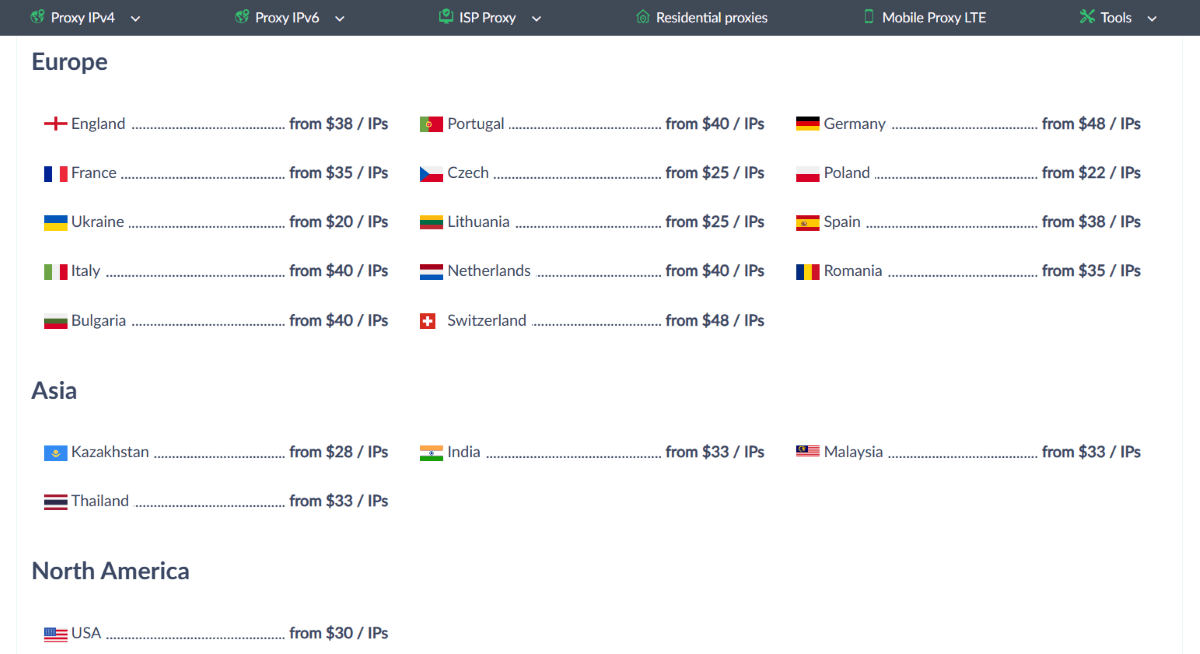 The price also varies, as you can see. The cheapest proxy IPs are in Lithuania, the Czech Republic, Poland, Ukraine, and Kazakhstan. 
Let me highlight that no other mobile SOCKS5 proxy providers have such specific services. Top SOCKS5 proxies for mobile devices will be great for gaming, SEO, and other purposes, but only some of the best mobile SOCKS5 proxies have cryptocurrency-centered solutions. In the meantime, Proxy-Seller offers this: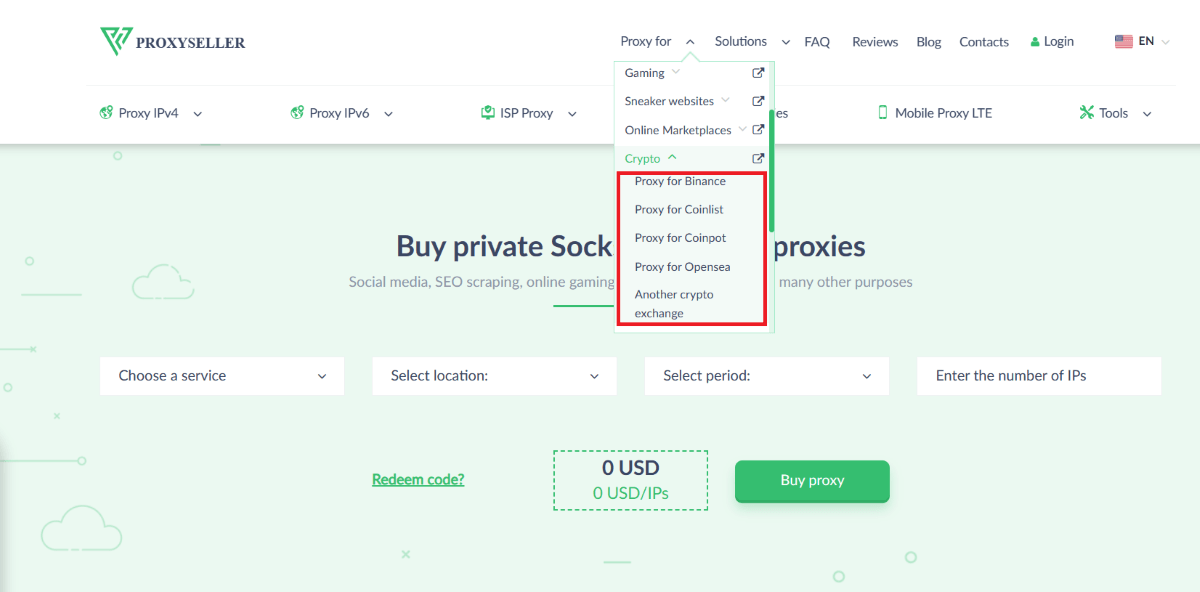 And these services are affordable, especially if you order them for longer terms. You will not get a free proxy server, but its monthly price can be so low it will feel like you use SOCKS5 proxies for free.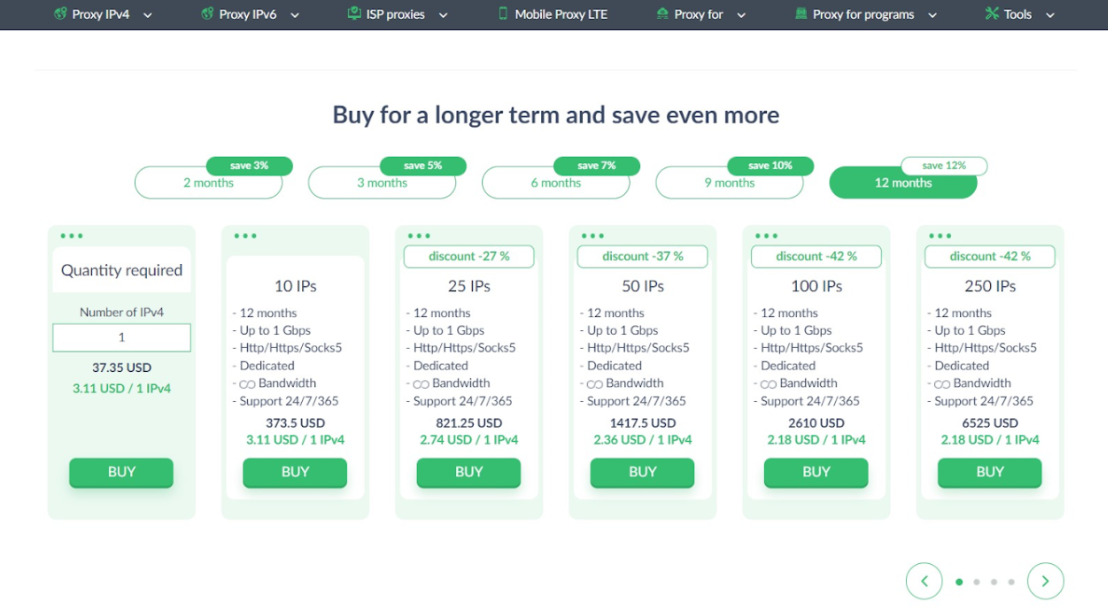 I recommend this one for saving money while having unlimited access to trading and DeFi resources if you want something that feels like free proxy servers of the highest quality. 
Regarding customer reviews, I cannot find anything legit to analyze. The Trustpilot page has only three comments (two of which say it is the best service, and one gives it the worst rating). Also, the review hub notes that the website has closed, which is obviously not true. 
According to my tests, this service has reliable SOCKS5 proxies for mobile devices, does not drop your speed (my average is 70Mbps), and guarantees access to all resources it mentions. I tested it with other crypto exchanges and marketplaces (Kraken, Coinmama, etc.) without interruptions or blocklisted proxies.