For gamers chasing PS5 or PS4 gaming adventures, a reliable proxy server is essential for smooth and safe online multiplayer gameplay. With the ability to provide multiple IP addresses and bypass digital restrictions, a good proxy server is crucial for uninterrupted performance. This article offers a comprehensive guide to help gamers find the best proxy providers based on their specific needs and network settings (plus top 5 picks!).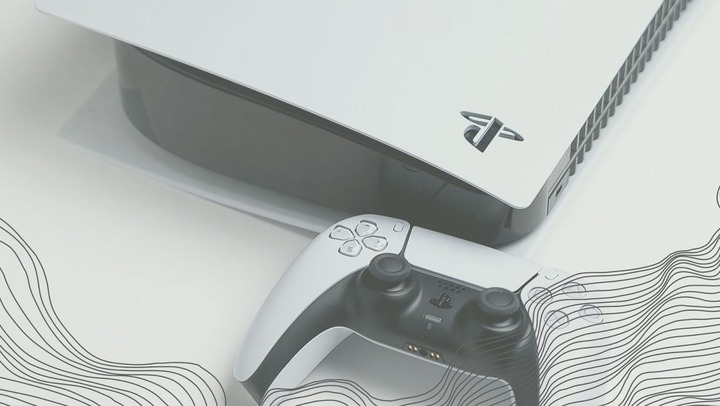 Many folks would say that the Playstation console is the best kind of console you can get. This statement may turn out to be debatable among the most hooked gamers. However, there is a more important thing to be aware of these days.
Sometimes you need to successfully bypass geo-restrictions to be able to play online. In other cases, you might want to hide your true local computer's IP address. What you actually need every time you want to play online is a stable encrypted connection, which will guarantee complete safety for your personal data. Lots of things to think about, sure. But do you really have to control all this safety nonsense when you just want to play and relax?
The answer is simple: what will be helpful is a trustworthy working proxy server, that surely won't let you down. It will provide all the necessary encryption and other safety features, and will also let you play online no matter where you live, guiding you through any geo-restrictions you might encounter. Listed below are the 7 best proxy services for PS5 in 2023:
Explaining the Evident: Why Do You Need a Proxy Server To Play PS4 and PS5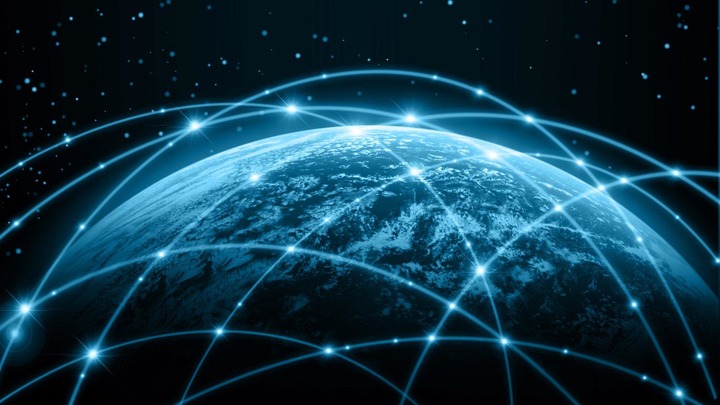 Playstation 5 is fantastically awesome. Such a short phrase is actually enough if someone is asking you about how good or bad it is. PS5 is amazing and when you buy such a treasure for yourself you want to be sure nothing will interrupt you when you turn it on to play geo targeted games.
Difficulties with setting up a wireless connection are not the most unpleasant thing that can precede the game, but it is worth sorting out in order not to deprive yourself of a pleasant gaming experience. Before moving on to choosing a working proxy server, pay attention to a connection method and change the following parameters if necessary: MTU settings, DNS settings, LAN cable connection, and DHCP host name.
Sometimes the Internet just for no reason at all begins playing tricks: a game begins to lag like crazy, and you get thrown out into the offline world to just sit and clench your fists in anger. Sometimes other players do bad things, eagerly looking for your real local IP address and port number. And sometimes even the country where you live might suddenly decide for you what exactly you can play and what you cannot.
It's extremely upsetting to be unable to play a game you like because some old guys in the government think this game is bad and you just cannot use your true IP address. Or to stumble on endless lags and connection errors. Or to get ripped off by some Internet thugs, who were able to easily track all your personal data.
There should be a solution to that, right? The solution is detected! It's a good proxy server that is able to provide you with enough IP addresses to let all your online multiplayer games run smoothly and safely, as well as letting you cross any digital interstate restrictions.
Illustrating the Obvious: How To Choose the Best Proxy Services for PS5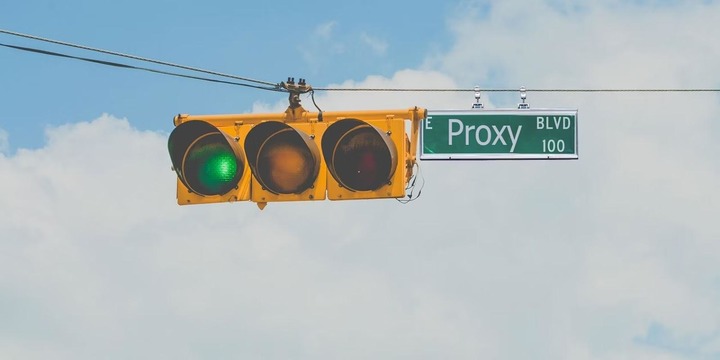 PS5 allows using a proxy server for uninterrupted performance. And it is for you to decide which proxy server will do the best job. So, what exactly should you look for when it comes to choosing the best proxy services for PS5?
First of all, your proxies should be really trusty ones. When you play online, the Internet connection needs to be stable. When the connection gets interrupted, you get lags. And when you get lags, you get owned by other players. You should be completely sure that the desired proxy server will provide you with the best possible genuine IP addresses.
Also, you should check the rotation timing: if it's too short, you will feel it smashing through the game with lags every time the proxy server rotates the addresses. Just be sure you can set the timer as you like (so the time between the rotations will be no less than half an hour).
The speed of the connection is also what you should check before paying. Most of the datacenter proxies will brag about how many IP addresses from lots of different countries they have. Sure, it is probably a good thing to have so many different server locations to offer, but let's be honest: when you turn on your PS5 to play an online game, the small flag near the proxy IP address is the last thing you could ever worry about.
Then, you have to be sure that the desired server will guarantee you top-level privacy and that all Internet connections will be completely secure. This is the only issue that doesn't affect the gameplay directly. It can lead to your bank account getting gutted out if anyone will ever be able to track your real IP and port number.
Online security features are really something, you know. It is quite a problem today, as viruses are becoming less dangerous and Internet thieves are becoming more and more crafty. Just check what the proxy server page you like offers regarding data protection and encryption.
Eventually, don't forget to check how expensive it will be. Some proxy providers will gladly let you try their services for free during a trial period. Other services will just offer you low prices. Check the reviews, compare what different services offer, read thoroughly proxy server instructions, and draw a conclusion. You can find the best proxies for your needs and network settings, and this article will be a great help in this challenging task.
7 Best Proxies for PS4 and PS5 in 2023
1. Smartproxy — Best for the Top-Quality Private Proxies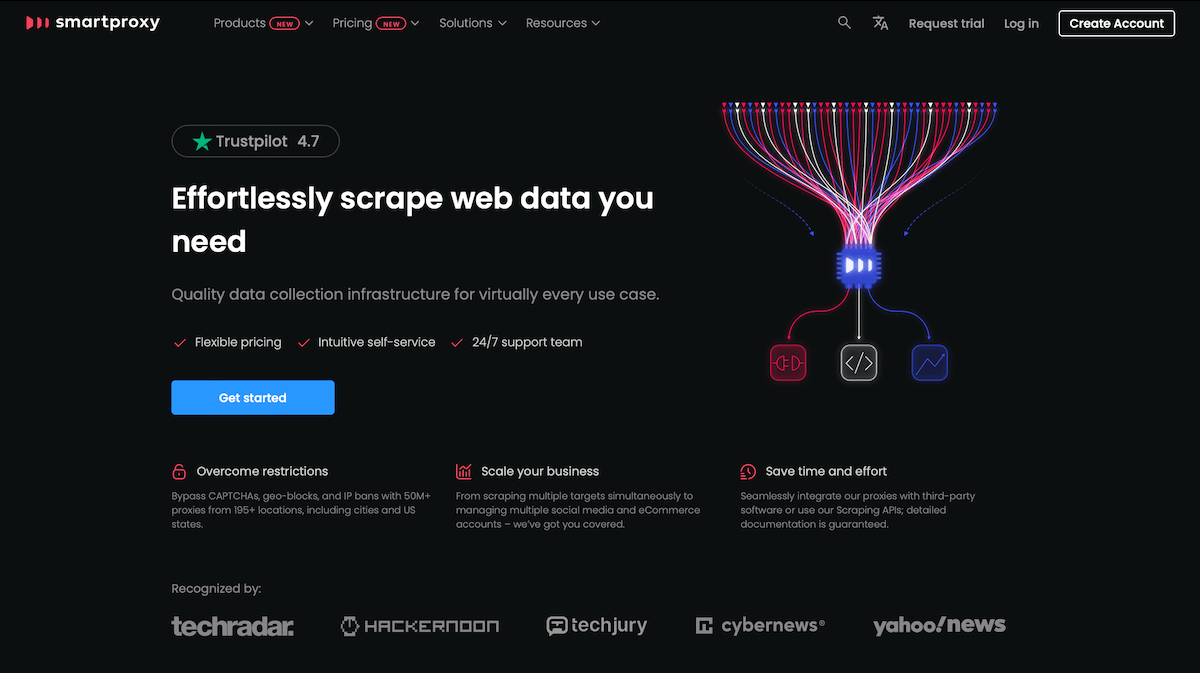 Smartproxy ranks among the best proxy servers for a reason. The service developers most likely adore PS5 themselves. There is no other explanation for such fantastic connectivity and smooth running of every online game. The massive base of rotating proxies that includes over 50M IPs in 195+ locations guarantees you access to any games at an incredible speed — yes, Smartproxy knows how to make your experience with PS5 just flawless.
This service also offers paid subscriptions to their diverse plans. What exactly does it mean? If you don't mind paying more for an even better proxy server address performance, you will get a dreamlike gaming experience! That will be a bit costly, though, so it is probably the only drawback of Smartproxy. But who cares? When it works well — it is good.
2. Bright Data — Overall Best Proxy for PS4 and PS5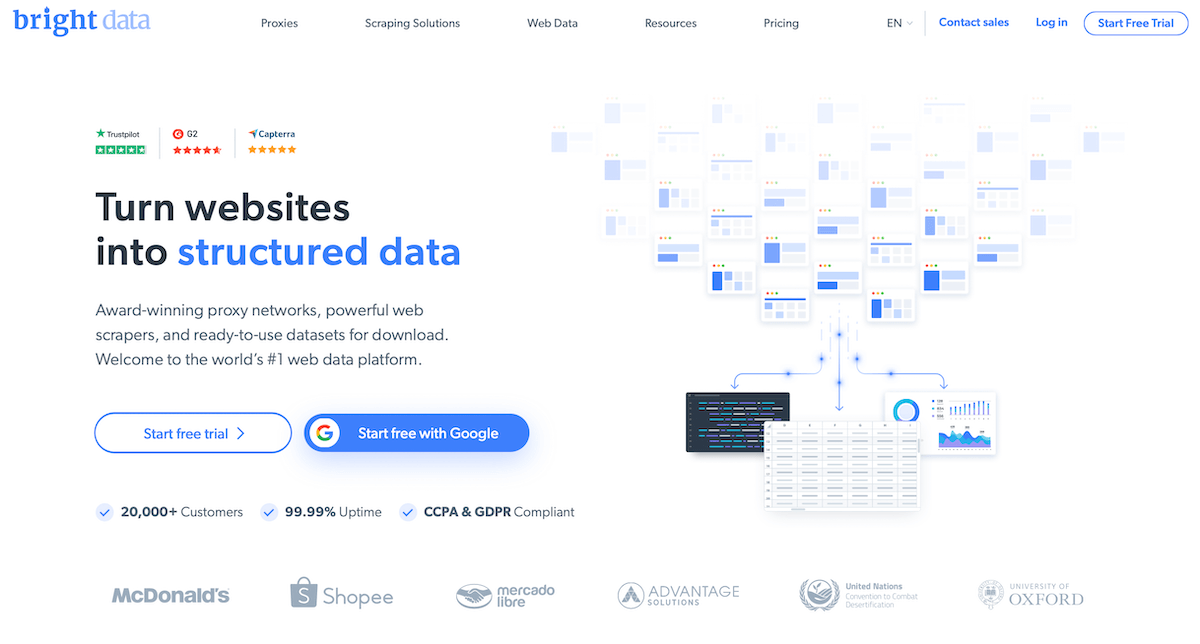 Bright Data is a living legend among the existing proxy services. There are literally no boundaries when it comes to playing online games and bypassing international restrictions. It will ram through any existing obstacles, not slowing down even for a millisecond, to guarantee you total comfort. Its IP network is incredibly huge and provides four categories of proxy server address operating: data center proxies, residential proxies, static residential proxies, and mobile proxies.
More than this, Bright Data has its own data collector and data unblocker. Wherever you might live, whatever you might want to play online, this proxy server will guarantee you a stable Internet connection and lots of fun without any delays or meaningless restrictions.
Every IP Bright Data provides is legitimate enough to make you sure you won't get banned or blacklisted all of a sudden. And, of course, your personal information will remain completely safe and virtually untraceable. A literal dream for a spy, isn't it? More like a best friend for a professional online gamer, armed with their PS4 and PS5.
3. Oxylabs — Best for its Response Time and Free Concurrent Sessions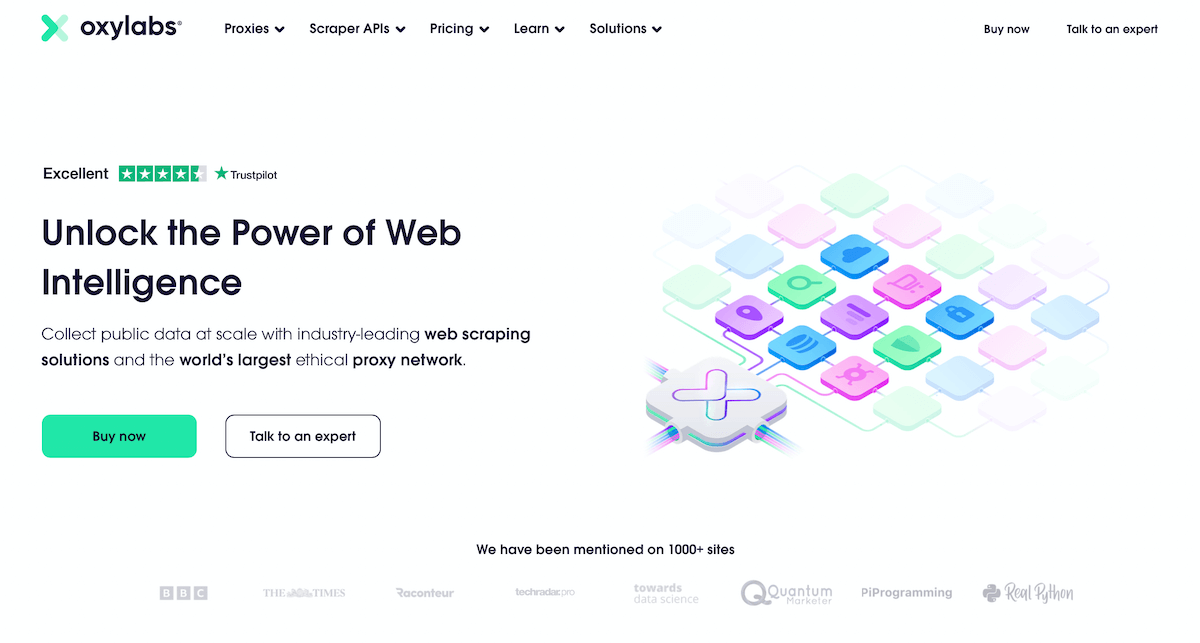 Among the best, praised by many professional gamers all around the world, there is this extremely awesome proxy service known as Oxylabs. Feel free to choose the right IP from the pool of more than a hundred million possible options! Or just let Oxylabs do this for you.
No matter how many IP addresses this mobile data proxy server has, all of them are from completely safe and verified sources. All the concurrent sessions are limitless and free. You just play the way you like, never wondering what time it is, and how many hours in a row you spend.
Rotating proxies is also a very cool thing Oxylab casually offers everyone. In no time, from wherever you are, your internet connection will remain secure, as fast as possible, and uninterrupted if you choose Oxylab.
4. IPRoyal — Best for the Geo-Restricted Games Access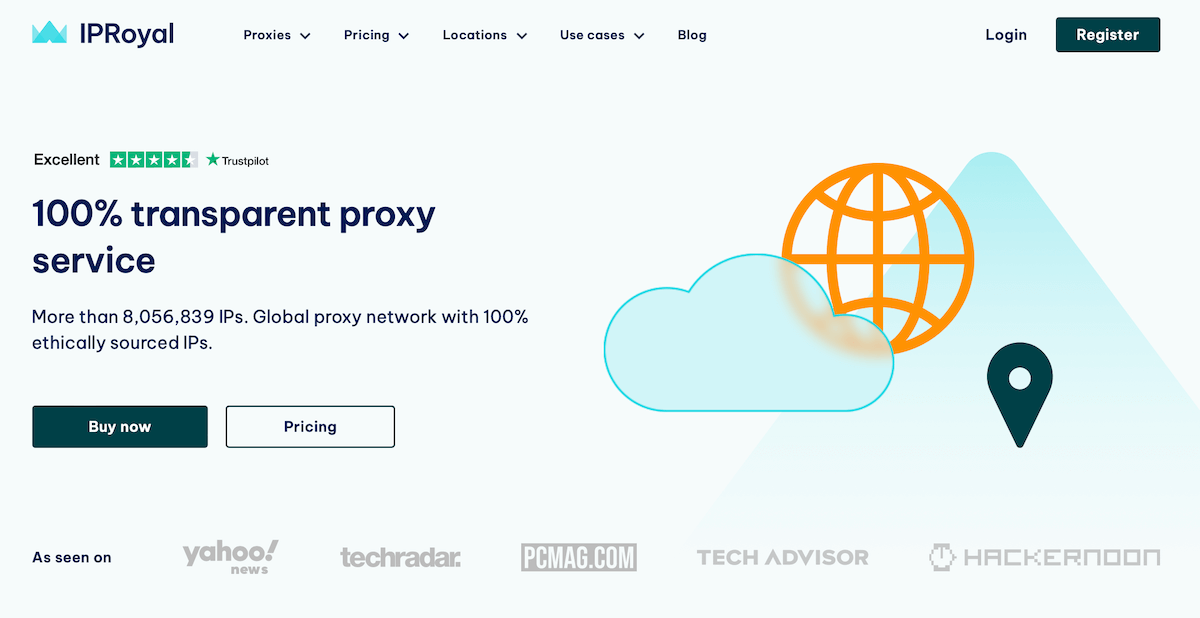 IPRoyal is that special proxy service that simply does its thing and does it professionally. When it comes to guiding you through the seemingly impenetrable fence of geo restrictions, IPRoyal will surely be one of the best guides you can find.
This proxy server is also able to surprise you with pretty much reasonable prices. There might be better services around, but if you want an amazing level of performance that is not too expensive, IPRoyal is really what you need.
Lags are also not a problem when this proxy server is used. Just don't forget to use datacenter proxies. IPRoyal is a very reliable and effective tool for everyone who likes to use their PS4 and PS5 for playing online.
5. Proxy Seller — Best for its Flexible Payment Options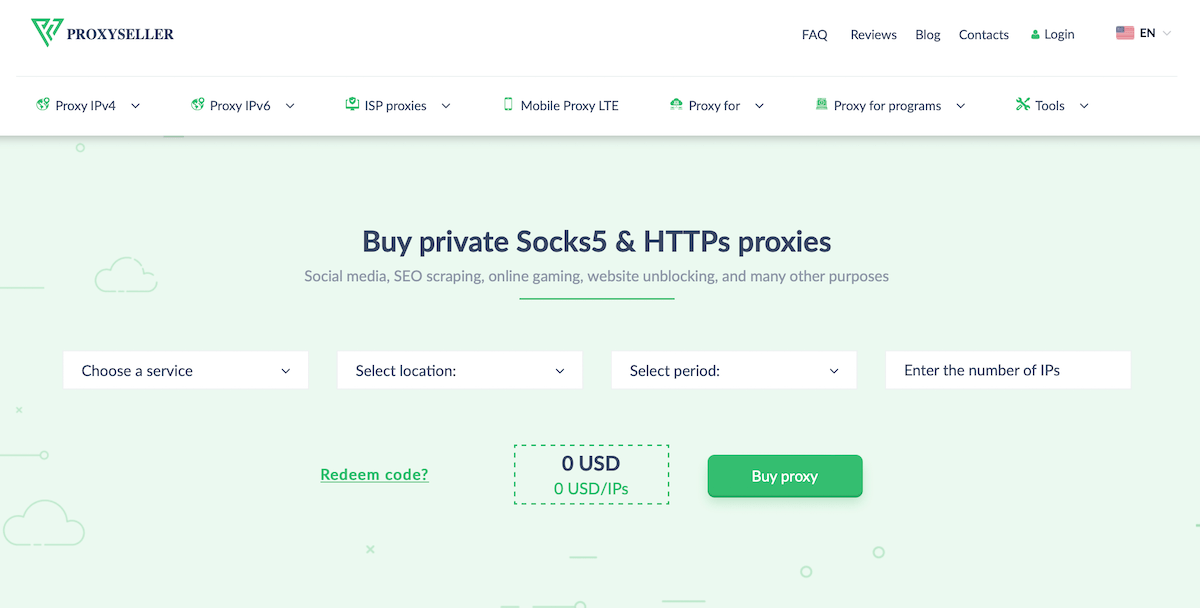 Proxy Seller is a master of balance. Keeping the prices low, while doing the job best — these words pretty much sum up everything about this proxy server. This service enables users to use not only IPv4 but also IPv6 proxy servers, which are neat in their own special way, and also relatively cheap.
Proxy Seller has an amazing customer support service. Frankly speaking, that's not really a common feature for proxy services. And yet, Proxy Seller is ready to dive into your Internet troubles 24/7.
This service provides different proxies, most of which are fast enough to be used during PS5 online gaming sessions. Well, it is hard to say the speed will impress you deeply, but it surely won't disappoint you either. Proxy Seller may impress you with the other thing instead: they have lots of data centers in every country they operate from, so the datacenter proxies and connections they provide are truly great.
6. Rayobyte — Best for its IP Network and Limitless Bandwidth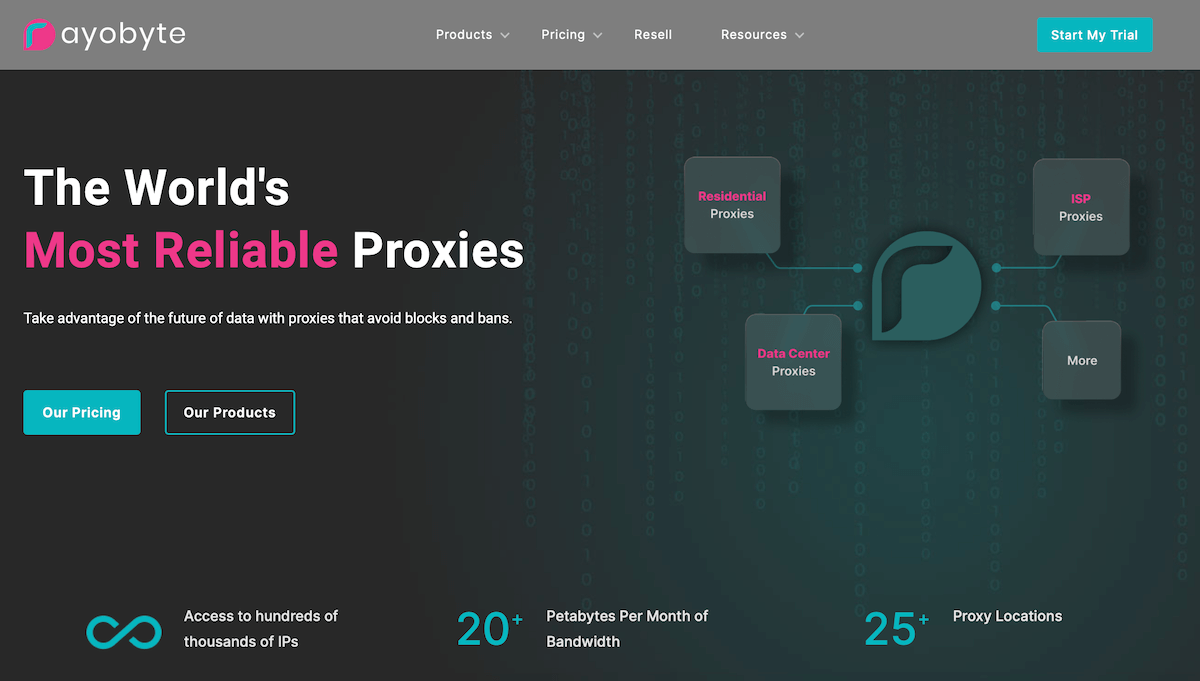 Rayobyte has changed with the years. And all the changes only made it gradually better! It steadily grew to eventually become one of the most reliable proxy services in the world. Today Rayobyte provides a motherlode of amazing proxy server addresses and unlimited bandwidth for any PS5 game you want to play online.
IP pools of its data centers are fairly scattered around the globe, and its proxies rotate from time to time. And these rotating ones are working at the speed of 1 Gbps. It is pretty much enough for any online game. A two-day free trial will show you how really fast it is, so don't be shy and give it a try!
Rayobyte actually has some other unique things to offer. It has an awesome proxy server management system, that does autonomously lots of things, such as cooldowns, retries, and even ban evading. Even though it has to do MITM-attack traffic decryption for this, all your personal data, wireless connection name and port number will remain completely secure. When other proxy services sometimes make you feel cornered due to their bandwidth limits, Rayobyte only asks you to pay for the proxy server, never charging you for bandwidth at all. Impressive, isn't it?
7. SOAX — Best for its Targeting Capabilities
This proxy provider began operating only about four years ago, though it is doing its best to be among the best. SOAX provides only the most trusty proxies, owned by reliable Internet service providers that guarantee a totally stable and secure connection.
Just as we like, SOAX does the proxy server rotating job autonomously, you just have to point out how often you want it to be done. It's 3600 seconds by default, but you can adjust the number the way you feel comfortable. That pretty much sums up what the ideal targeting actually is.
Is 185 a big number? It sure is, if we speak about the number of countries, from where IP addresses are provided! That's right, you can choose a country you like from this huge list, and just enjoy playing online. The number of ports is fixed in every SOAX plan, so everyone is able to get the best proxies, depending on the objectives they have.
Frequently Asked Questions
How to choose the best proxy services for PS5?
When you need to hide your IP address and bypass geo restrictions to do your daily job, for your business objectives, or just to browse 4Chan, literally any good proxy server will surely help you out. 

But when it comes to playing online you need the service with the fastest and the most reliable proxies ever. Nobody likes lags, right? And surely nobody likes their wallets being gutted by scammers online. So, what kind of proxies will do in that case?

Premium datacenter ones. They are mostly unstoppable by any restrictions, faster than Sonic on Red Bull, and also provide Fort Knox-level of security to your personal data. Free proxy servers are pretty lame compared to premium proxies. They can do the basic-level proxy-related job, but when you need maximum performance for a great gaming experience you need the best ones. They will cost extra but free proxies often carry risk.
Are proxies better than VPNs?
Proxies are better, that's a fact. Both proxy servers and VPNs have their pros and cons, sure, but PS5 has its own understanding, and behind the word "understanding" hides the built-in proxy compatibility of this console. 

Moreover, a proxy server usually works faster than VPNs, to be honest. If you want to play at some online casino that is banned in your country, VPN will be enough for that. If you want to play a next-gen shooter online with other guys from all over the world, you need a good proxy server. Or your online gaming session will get buried in endless lags and glitches.

That may sound a bit rough, but if you want to play online games with maximum comfort, you need the best proxies, which might turn out to be expensive. Check any different proxy server pages to prove it yourself.
Is it possible to download an application that is banned countrywide?
Well, it is really depressing to be devoid of games you like due to the government's shady business. Anyway, you can do some shady business yourself to get a PS5 game or another application you really want. 

Proxy servers are famous for their ability to guide you through geo restrictions, and they also can bring some restricted games from over the legal fence right to your console.

But you should change your Playstation Network region first, in that case. If you change the Playstation Network region to one supported by the proxy server you like, the proxy will help you to get anything you want to play on your PS4 and PS5. It is legal and it is alright to do such a thing.
Are proxies legal?
Yes, as was already said before. Bypassing restrictions using a proxy server is, surprisingly, not a crime. Trust us, it is legal and nobody will ask you unnecessary questions.

But the really illegal thing is to download pirated content. There you have to think twice, since no matter how easy it might be to get a pirated game, this game will one day let the authorities track you down when you turn the proxy server off. So, don't be silly and play fair.
Is IPv6 better than IPv4?
IPv6 is actually much worse, despite the fact that this protocol is newer. It has a rather humble range of sites it is able to provide access to; it lacks anonymity features of IPv4 protocol, and it provides slower connection speed, which is bad for a gaming experience. How's that? The reason for such a sorry state IPv6 is currently in is pretty simple: it just needs more time to fully adapt to what the industry demands these days.

For any proxy server IPv4 is superior still, so don't worry. When both protocols will get equally perfect we will surely let you know.