If you have an Android device, a proxy for Android is a must-have. Currently, mobile proxy solutions take up different forms – apps, browsers, etc. Let's look into the top-notch proxy services for Android.
What is a Proxy for Android?
A proxy server for Android is an intermediary computer between a user and a resource on the internet. For example, if you need to open a web page, the proxy can make a corresponding request to the desired site, extract data, check, and send it to the browser.
Reasons to Use a Proxy for Android
Confidentiality
The proxy app interacts with Internet resources, so they have no information about who is requesting the data. At a minimum, this allows you to protect yourself from targeted advertising based on viewed products.
Access to prohibited resources
IP addresses configure site blocking and content restrictions. The proxy app hides the real IP and allows you to access the desired site.
Filtering and control
Proxy apps are suitable not only for removing restrictions but also for blocking individual resources. For example, companies use it in the corporate network to prohibit access to social media and file storage. Another option is simply to monitor who visits them and how much time they spend there.
Economy and acceleration
If a user keeps visiting the same site, the proxy app can give them the already saved content instead of downloading it repeatedly. This option is called caching. Besides, proxies conduct compression, which reduces the amount of downloaded data: images and videos.
Testing
Proxy servers for Android allow you to send requests from different regions and devices. You can assess how the site loading speed and content display change.
Safety
An intermediary computer that spoofs the IP address and redirects traffic can provide additional protection against hacker attacks and viruses. At the same time, there is no guarantee that the owner of a proxy app, especially if it is free and public, will reasonably handle user data.
How Do Proxies for Android Work?
Each computer has a unique IP address that identifies users. Having an IP address, you can get information about the country, region, Internet service provider (ISP), and computer. Just like devices, proxies also have their unique IP addresses that carry out the connection to the internet.
A proxy server is an intermediary link between the user's computer and the sites visited. Simply put, it is a remote intermediary computer through which a user can connect to the Internet anywhere. It broadcasts each request of the PC connected to it to the network and sends back the received responses.
The principle of the proxy app work can be divided into three stages:
First, the client connects to the proxy app and requests the desired site or page.
The app connects to the specified server and receives a resource or returns it to the user from its cache.
The user retains relative anonymity and receives information bypassing all the locks.
But the most outstanding feature of proxies for Android is that you can manage them via a smartphone app without a hassle.
Proxies for Android: Use Cases
With the help of Android proxy apps, ordinary Internet users can solve many personal tasks without the risk of blocking accounts:
create accounts in online games automatically;
read news from banned foreign sources;
watch the online broadcast of sports events on foreign channels;
study courses and download books on sites banned in your country.
Experts use proxy servers mainly to avoid account bans for connecting automated software and online services. With the help of proxies and special programs, you can solve the following tasks without the risk of blocking pages:
manage and promote multiple social media accounts;
massively interact with the target audience;
parse data;
select keywords for promotion;
register on websites an unlimited number of times and publish advertisements;
ensure safer sports betting on the go;
automate any similar processes that you perform on the Internet.
How to Configure a Proxy Server on Android?
The Android interface looks different on various devices, but the approximate procedure for most of them will be as follows:
First, go to the general settings.
Then, click on the Wi-Fi item.
Hold down the name of the active network for a few seconds. Then, as the settings menu appears, select "Change network."
Press the "Back" button on the navigation panel of the smartphone, then select "Advanced Settings."
Select the "Manually" option in the setting section.
Enter the proxy address for Android (the "Proxy hostname" field) and the port (the "Proxy server port" field).
Click "OK" to save the settings.
To cancel the proxy action, return to the settings, find the appropriate item, and deactivate it.
Strengths and Weaknesses of Android Proxies
Using a proxy server for local connections, you get the following advantages:
You hide your IP address as well as your geographical location during the verification;
You can block sites that distribute malicious software depending on the proxy configuration. Also, you can check the content for malicious elements before sending it to your computer;
You can bypass blocks and access geographically restricted services;
Besides, most providers offer a variety of additional valuable services.
On the other hand, there are also negative aspects of using a proxy server for local connections that should be taken into account:
Proxy servers do not encrypt your internet traffic;
Advanced detection methods can still reveal your IP address and geolocation.
Top 5 Proxy Services for Android: Review
1. Smartproxy — Best All-in-One Proxy for 3G/4G/5G Connections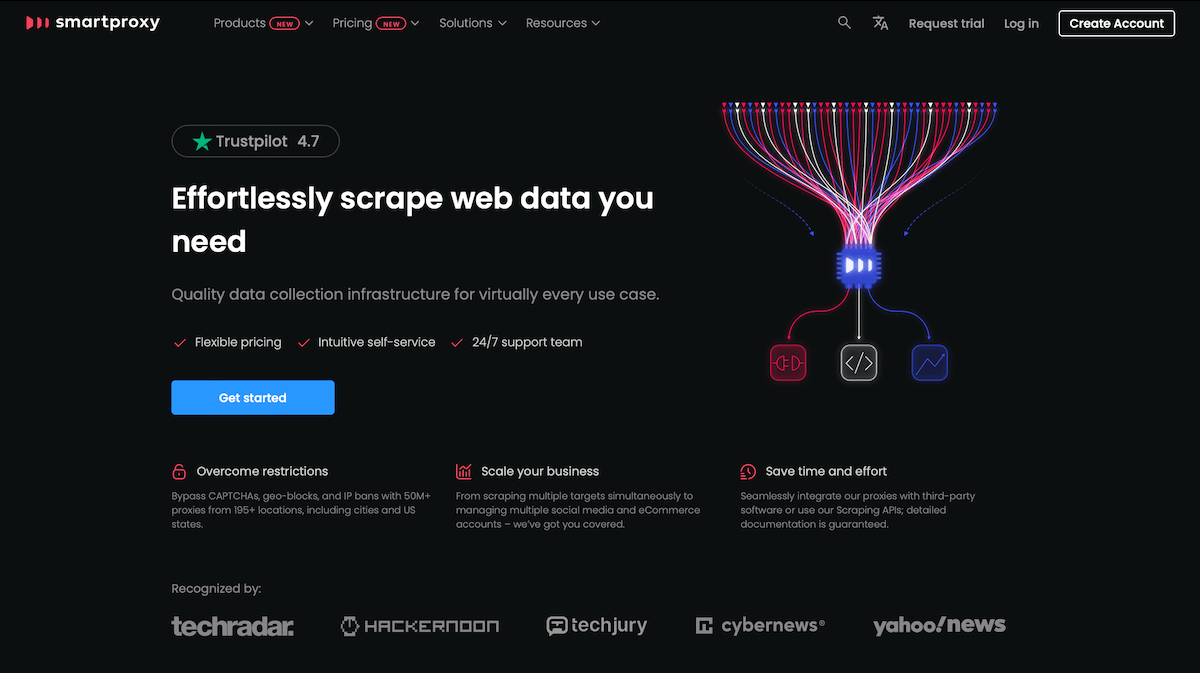 Smartproxy is an excellent proxy choice known for its extensive pool of IPs, an immense average connection speed of 0.3s, and a dedicated client-oriented approach. This service allows purchasing proxies for Android in 130+ locations with automatic rotation or sticky sessions of up to 30 minutes.
What's more, Smartproxy is notable for its reliability and stability. It supports HTTP(s) and SOCKS5 connections and ensures 99.99% uptime for its users. This top Android proxy provider on the market owns reputable and trusted IP addresses, guaranteeing that you can easily bypass IP blocks and CAPTCHAs.
Besides, Smartproxy works intensively to ensure an easy and intuitive setup process and usage. And if you encounter any issues while interacting with its products, the service is ready to provide prompt support at any time of day and night in a convenient live chat.
With this provider, you can choose among the three convenient pricing options that differ by GB. For instance, the smallest package includes 2 GB while costing $50 per month. You can also save funds per GB by choosing larger packages. It's worth noting that Smartproxy sticks to a 3-day money-back guarantee policy.
Key features: 
130+ locations with state-level targeting
Easy proxy integration with third-party tools like Chrome Extension or Firefox Add-on
700+ mobile carriers
Convenient profile and 24/7 support
Best suited for any web scraping purposes.
2. Oxylabs – Category Leader #1 in Parsing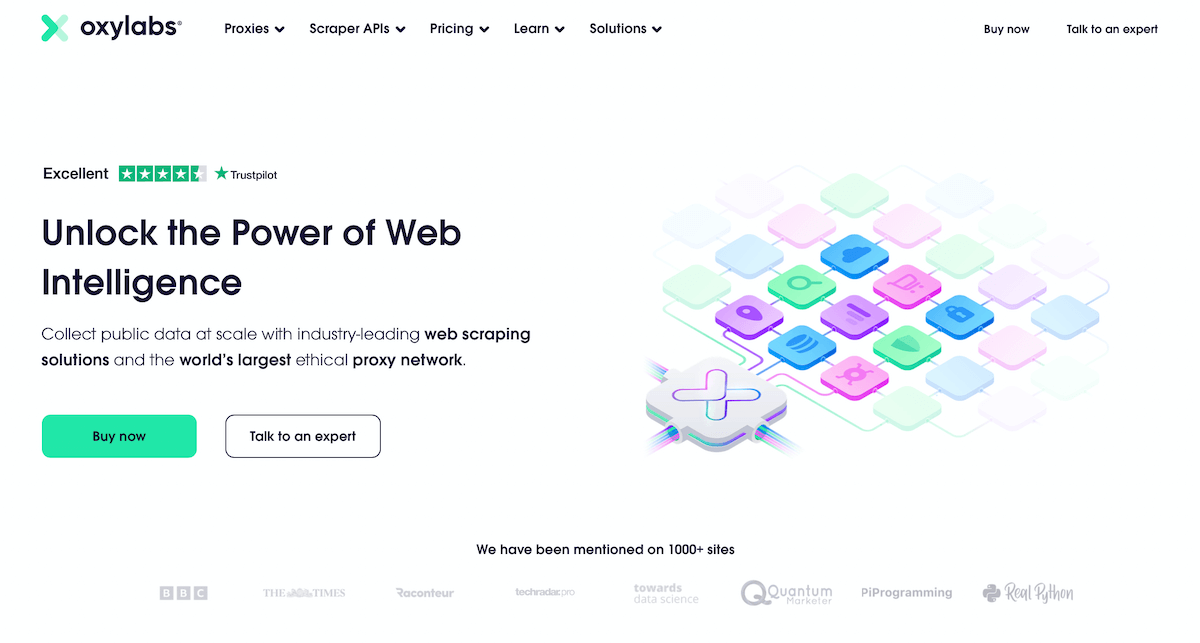 Oxylabs is the best proxy for Android, designed for fast parsing of online resources in real time. Its service is exceptionally productive. 
The proxy app has various types of servers for different use cases, including data center, rotating, static, and premium Socks5 proxies. The company provides a pool of more than 2 million dedicated data center proxies along with 100 locations around the world. Besides, Oxylabs has a large pool of more than 100+ million residential proxies that allow you to target at the city level and get reliable results in parsing. Oxylabs servers have unlimited bandwidth, simultaneous sessions, and targeting capabilities.
Oxylabs uses a flexible pricing model, which depends on the location of the IP address, target sites, and other parameters. For example, resident proxies cost starts from $ 15 per GB.
Key features:
Automatic activation

Blocking objects and scripts

Country selection

Additional data protection

Server Directory

Unlimited traffic
Best suited for fast parsing of online resources in real-time.
3. IPRoyal – Best Proxy App for Web Scraping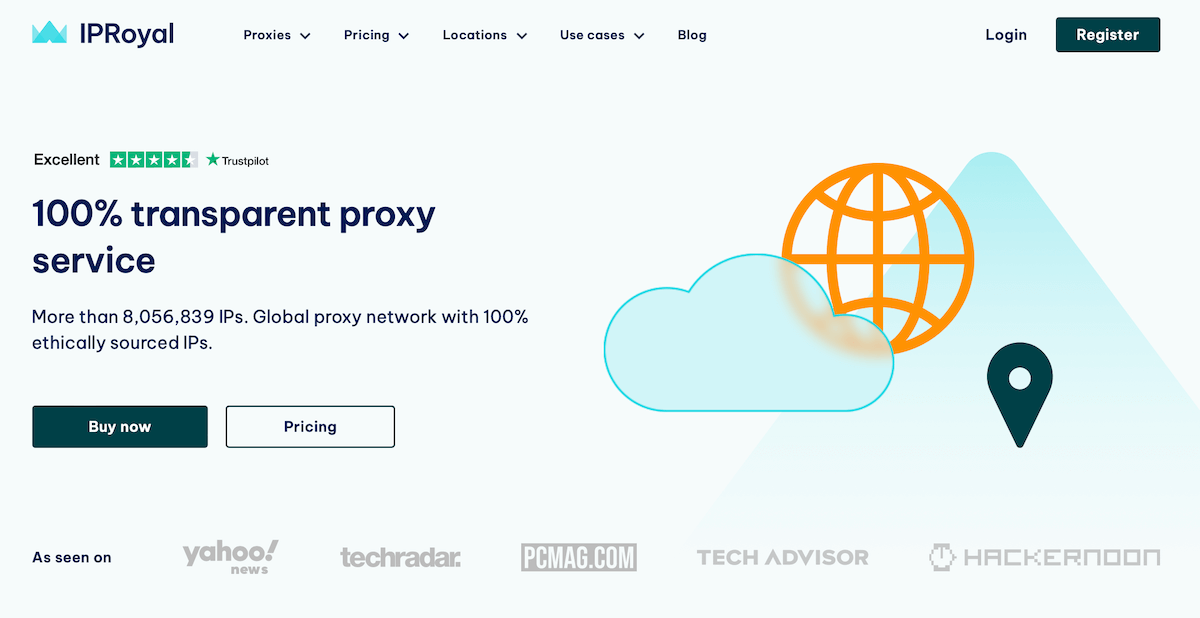 IPRoyal.com is the third best proxy server app with over 8 million IP addresses. Here you can find rotating and static residential proxies for different use cases, as well as datacenter, 4G mobile, private, and sneaker proxies. Proxies offered by IPRoyal are 100% genuine, so be sure you never get detected or blocked while working with them. Since these IP addresses belong to real users, they are indistinguishable from organic visitors, which makes them an ideal option for web scraping.
IPRoyal pricing model consists of packages that contain different types of proxies, as well as the amount of traffic, speed level, and other essential features. Therefore, the service's price will vary depending on the package and components. For example, residential proxies cost starts at $2.45 per GB. 
Key features:
Best suited for web scraping.
4. Proxy-IPv4.com — Best Rotating Proxy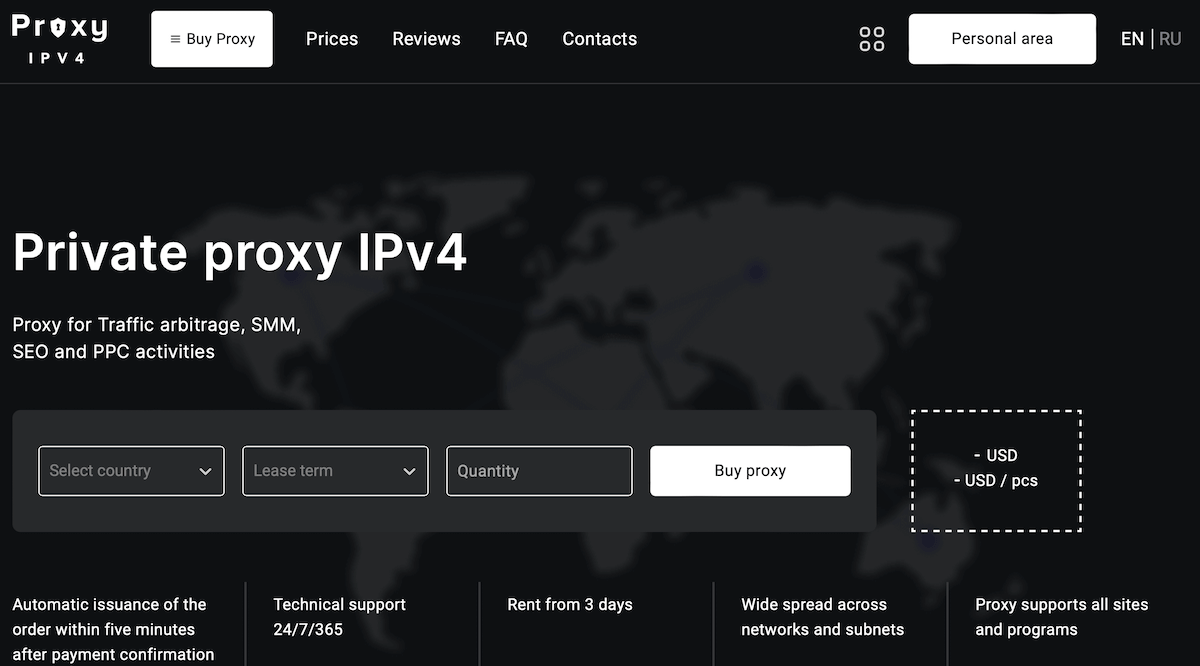 Proxy-IPv4.com offers individual mobile proxies for Android with IP address rotation. Such a solution allows users to get the maximum level of anonymity — no anti-bot system can track or block such an IP. Furthermore, there are two options for how addresses are changed: by timing or by link.
Among the best features of Proxy-IPv4 is no traffic limit. Suitable for any websites and apps, their proxies for Android don't require extra fees once you purchase them. The overall speed can reach 30 Mbps, although there might be short connection breaks when the IP is changed. However, customers don't usually face any other technical issues.
Prices for Proxy-IPv4.com mobile proxies for Android seem a bit too expensive compared to other providers. You can choose from 14 GEOs; the minimum fee is $12 for three days (Kazakhstan, for example). Unfortunately, there are no bigger packages you can instantly purchase on the website. Therefore, if you need, say, a 30-day solution, you will have to make an individual order via customer support. It is not much of a problem, though — a big chance you will get a special discount this way.
Key features:
Unlimited traffic
Proxy rotation for mobile proxies
Works with 4G and LTE on all apps
No blacklisted proxies
Country selection
Individual pricing upon request
Best suited for personal use.
5. Infatica – Best Option for Price Aggregators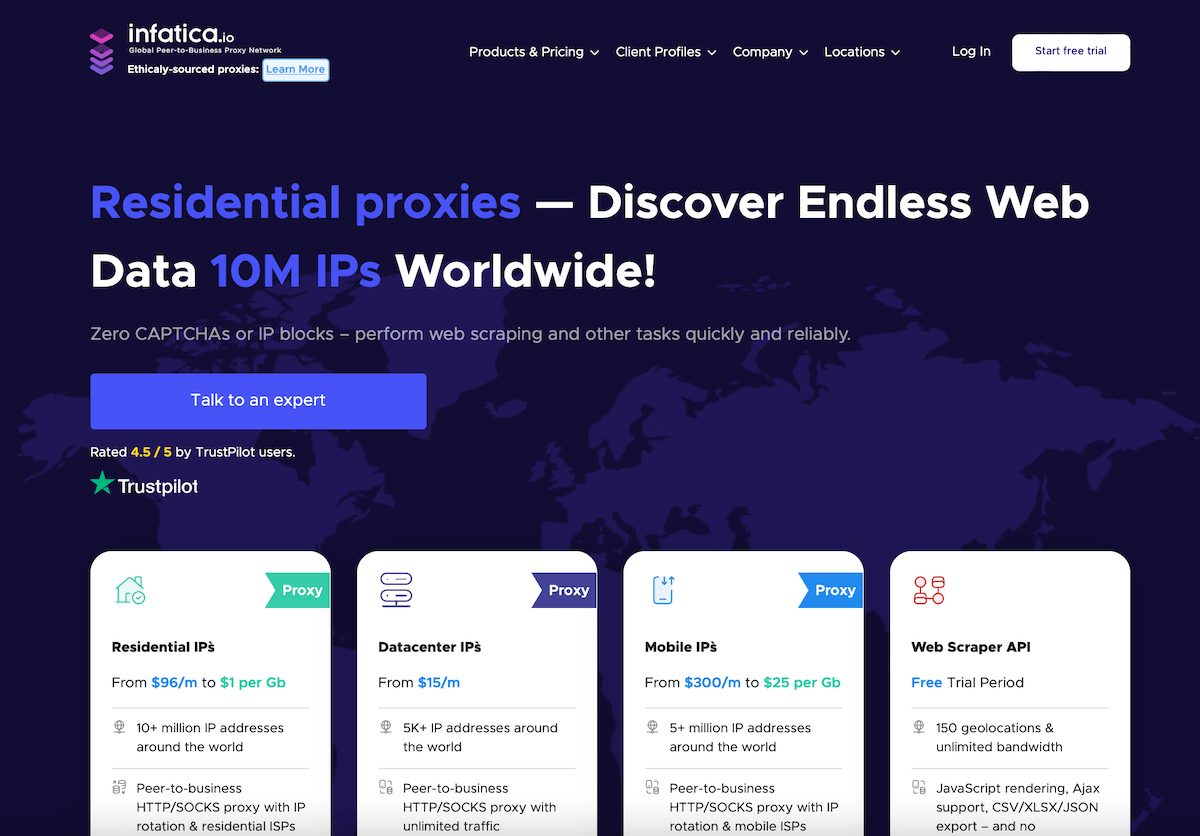 Infatica.io is another high-quality Android proxy server that provides residential, datacenter, and mobile proxies. Although the number of services offered here is not so immense, they still suit to solve many cases. Infatica proxies can be used for price aggregators, cybersecurity firms, corporate protection, uptime, performance tracking, band protections, marketers, SEO data providers, and the academic sphere.
As for the pricing plan, Infatica offers residential, datacenter, and mobile packages. For a residential plan, you are to pay $1 per GB; for a mobile plan – $25 per GB.
Key features: 
Best suited for price aggregators.
As you see, a proxy app is a valuable tool that provides anonymity on the network, increases the security of personal data, and gives you other valuable opportunities. However, remember that it is better to use paid private servers for faster and more trouble-free work on the Internet. These proxies are more reliable, speed up the connection by caching data, and do not crash due to overload, like free public servers.
FAQ
How to choose a proxy for Android?
You can explore the platforms yourself, choosing the service by price. However, we strongly recommend not focusing mainly on inexpensive or free services since their security is not guaranteed. Instead, try to use services that provide additional protection.

When choosing a proxy app, consider the speed and reliability parameters. Find a platform that offers a good quality of work and does not reduce the speed of the Internet connection.
Which is better: VPN or proxy?
Proxies are designed not for anonymization on the network but for building alternative routes and obtaining other benefits, such as traffic saving through caching and organization of stable connections to specific services. As for VPN services, they are being developed and promoted only thanks to online privacy protection services.
Does it make sense to buy a proxy app?
Like any other server, a proxy server app has its technical characteristics: response time, connection speed, cache size, etc. So naturally, the better these characteristics are, the more convenient it is to use an app.

Logically, no hosting provider will provide its equipment for free. Building your infrastructure and connecting an access channel requires money. Payment is the compensation for all costs, including the margin of the one who provides this service to you.

Due to the availability of payment, companies can guarantee decent bandwidth and performance.

How to set up an Android proxy app?
Follow the steps to set up:
✔️open the Wi-Fi section;
✔️select the desired connection;
✔️open the context menu and click on "Change network";
✔️expand "Advanced Settings";
✔️select manual proxy configuration;
✔️specify the address and port.