Looking for a reliable free proxy service? Here is the free proxy server list. Find out more about the differences between paid and free proxies and the pros and cons of the latter.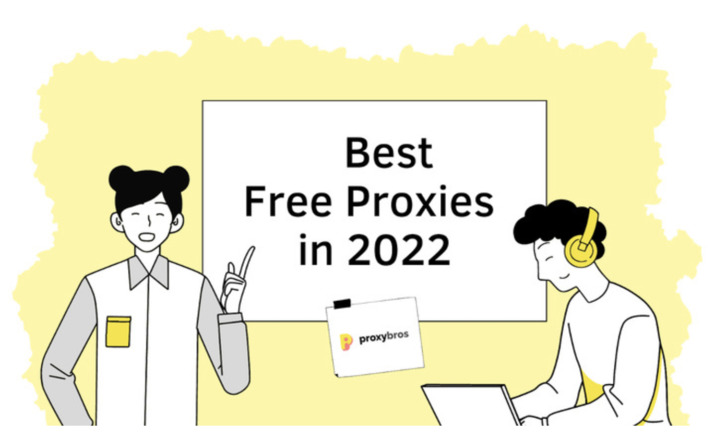 6 Best Free Proxies in 2022: Overview
Free proxies are one of the simplest ways to circumvent blocks and regional restrictions. By routing the traffic through a proxy server, a proxy hides your IP and allows accessing web content anonymously. While your identity and activity remain hidden from the site owners, it is still visible to proxy providers! So, please only stick with reliable proxy services. But how do you know if a proxy provider is a trustworthy one? We have scanned over a hundred free Internet proxy platforms to spare you time and effort. The selected ones have shown good security and stable performance during testing.

Locations
Russia

Germany

France

Italy

Netherlands

Spain

Afghanistan

Albania

Algeria

Andorra

Angola

US

Brazil

India

Mexico

Agrentina

Turkey

UK

Canada

Japan

Belgium

Czech Republic

Lithuania

Portugal

Slovenia

Ukraine

Denmark

Hungary

Romania

Greece

South Korea

Sweden

Finland

Switzerland

Norway

Poland

Cyprus

Malaysia

Singapore

Indonesia

Australia

China

Colombia

Egypt

Pakistan

Philippines

Seychelles

South Africa

Taiwan

Thailand

Vietnam

Ireland

Israel

New Zealand

+52 more
4,6

Users feedback

4

Experts evaluation

4

proxybros.com rank
Positive aspects
Unblocks many media websites and materials
Works with various devices stably
Proper kill switch
Allows changing encryption
Crystalline policies
Hidemy's support demonstrates constant and helpful work
Negative aspects
Hidemyname monthly payment may appear pricey for some users
Cannot bypass Hulu, Amazon Prime Video, BBC iPlayer, and Disney+ digital bulwarks
Both local and distant speeds can drop to depressing results
Hidemyname does not function for China users

Type
Datacenter Proxies

Residential Proxies

Static Residential Proxies

SOCKS5 Proxies

Mobile Proxies

HTTP Proxy

ISP Proxies

Rotating Residential Proxies

+6 more
Locations
Russia

Germany

France

Italy

Netherlands

Spain

US

Brazil

India

Mexico

Turkey

UK

Canada

Japan

Belgium

Czech Republic

Lithuania

Portugal

Slovenia

Ukraine

Denmark

Hungary

Romania

Greece

+22 more
4,2

Users feedback

4

Experts evaluation

4,5

proxybros.com rank
Positive aspects
Unlimited concurrent sessions
Dedicated account manager
Chrome extension
Web unlocker
Data Collector and Data Collector IDE
Negative aspects
Expensive proxies
Limited bandwidth
What Are Free Proxies?
Like paid proxies, a free proxy server acts as a buffer between you and the web. When you have a web request, it goes not from your IP but from a proxy server. A proxy reaches out to the target web page and returns to you with the web page's content. In that manner, it allows you to bypass geoblocking and censorship.
Proxies save bandwidth and control access to certain websites and content. So, those act as an intermediary between you and the web and forward your web requests. But good free proxies also take a lot of other important roles. For example, they enhance security by acting as a web filter! They also speed up connections by caching data. At an individual level, a free proxy server might be helpful in those situations where you need instant access to the blocked content.
Best Features of Free Proxy:
Free and easily accessible;
Allow accessing geo-restricted content and bypassing censorship;
Best proxy providers ensure anonymity and personal data protection.
Is Free Proxy Dangerous?
There is a downside to every free offer in the market, and it cannot be otherwise since the primary purpose of business is to make profits. So what risks does the use of free Internet proxy imply? There are various ones, and the core risk is that, as practice shows, most proxy providers do not use HTTPS encryption. HTTPS prevents data eavesdropping, modification, or corruption and protects you from man-in-the-middle attacks. The latter, in turn, is of great importance to secure Internet activity!
But let us suppose you have been lucky to find free proxies that use HTTPS encryption. Does this mean the risks vanish? Unfortunately, no. The data security issue remains even if your proxy provider goes for HTTPS. Proxies enable anonymity on the Internet, but your identity and activity are all visible to the proxy owner. After all, you have no guarantees the latter doesn't sell your data to third parties or use it for other malicious purposes.
Free proxies are also associated with viruses, cookie stealing, and poor efficiency. You can learn more details about each of them here. So, it is always dangerous to use free proxies. If you still need such an app, it is a good idea to at least choose tested free proxies only.
Free Proxies vs. Paid Ones
Suppose you need to access a webpage that does not work in your region. You only need the content of this particular page and would like a free tool to bypass geoblocking. A free Internet proxy seems like an adequate solution under this scenario. The choice depends on users' goals and the tasks they expect proxies to complete.
And now, let us suppose you need to collect large volumes of data for your business. So, you would like to have a pool of fast and effective proxies to do web scraping for you. In this situation, even the best free proxies should be no help because free proxies cannot provide the due level of performance.
Strengths and Weaknesses of Free Proxies
The key benefits of free proxies are as follows:
You get your proxy server free, and that's probably the major advantage of free proxies.
Best proxy providers ensure your anonymity and a certain level of security (encryption, cookie disabling, the option of hiding the operating system, etc.).
Some of the most serious weaknesses of free proxies include but are not limited to
Security guarantees are poor in contrast to paid proxies. Thus, you never know how exactly the proxy provider uses your data and the data about your Internet activity. Moreover, if the data is not encrypted, it can be easily accessed by third parties! That means they might steal your card information, account information, and other sensitive data.
Along with the low level of security, free proxies show poor performance. Uptime percentage and speed are far lower than those in paid proxies, not to mention quick burnout and faulty kill switches. All these performance drawbacks make even top free proxies a poor fit for large-scale scraping projects.
To summarize, the only advantage of free proxies over paid ones is that you do not pay money to use them. Paid ones provide better security, anonymity, reliability, and speed, to name but a few. Due to the serious security and performance limitations, one must be careful when using free proxies. A good strategy is only to choose tested solutions such as those on our free proxy server list.
Top 6 Free Proxies in 2022: Reviews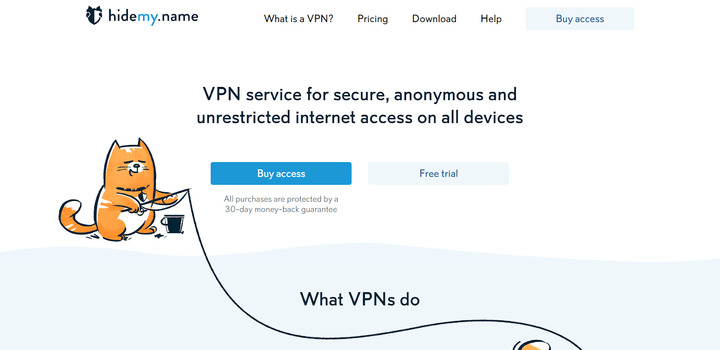 Key features:
Hidemy.name specializes in VPN services but likewise has a database of proxy lists. The company's spider robot automatically collects the proxies from these lists.
The service provides for effective geo-targeting with 75 countries available in its assortment. There are Australia, Germany, France, Japan, Mexico, and UAE, to name but a few.
Users can sort proxies by type (HTTP, HTTPS, Socks 4, Socks 5) and anonymity level (high, average, low).
All proxies in the database undergo speed tests, that is, how long it takes a particular proxy to load a small web page.
There are statistics for the living proxies for the last 2 days.
Hidemy.name has a free anonymity check, proxy server verification, and speed test.
Best suited for: Mass action such as increasing views or visits.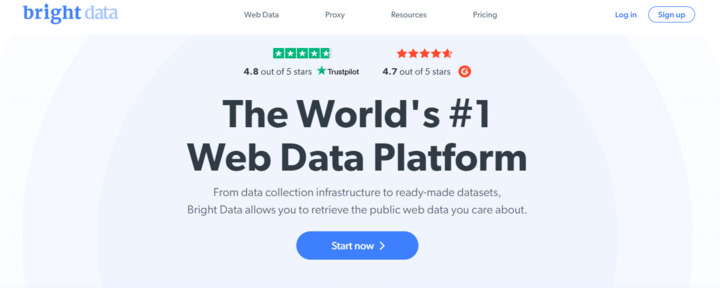 Key features:
Bright Data only provides free Internet proxy solutions as a part of its seven-day free trial. The key benefit is that users enjoy the high quality of paid proxies during the free trial without actually paying for them.
There is a huge data center proxy pool of more than 1.6 million IPs.
Because those free proxies are paid proxies available for free during a period, they show excellent performance. They are 99.9% network uptime, unlimited concurrent sessions, zero bandwidth, and target limitations.
The company has an impressive geographical coverage (i.e., 98 countries).
Bright Data's clients can manage their proxies using the Bright Data Control Panel.
Users can get help managing their free proxies from 24/7 customer support or an account manager.
Best suited for: Short-term web scraping projects.
#3 4everproxy — An HMA Alternative for Better Privacy
Key features:
4everproxy is a VPN provider that likewise offers free proxies.
Its free proxies are simple. One enters the website domain, chooses the IP location, and sets up security parameters (cookies, scripts, and encryption).
All connections are TLS secure, and users can enable the HTTPS option.
All sessions get erased two hours after the user closes the browser.
The service allows for a double proxy connection: you can use one location for the web server and the other for IP.
A list of quick links to popular websites is accessible with free proxies: YouTube, Imgur, Reddit, etc.
Best suited for accessing YouTube, Facebook, Wikipedia, and other popular platforms.
#4 CroxyProxy — An HMA Alternative for Streaming

Key features:
CroxyProxy offers a free proxy browser with a user-friendly design. You type the target URL or request and click "go," as in traditional browsers.
Its free proxies work on most video sites as CroxyProxy provides full video streaming support. More specifically, the platform supports HTML5 video and audio.
The service uses HTTPS and SSL encryption.
There is a permalink option that allows sharing links to open pages.
Because its proxy works as a browser, there is no need for complicated configuration, which makes it a good fit for inexperienced users.
CroxyProxy provides comprehensive proxy guides with tips on selecting the best proxy server.
Best suited for: Accessing video websites.
#5 ProxySite — Sufficient for Social Networking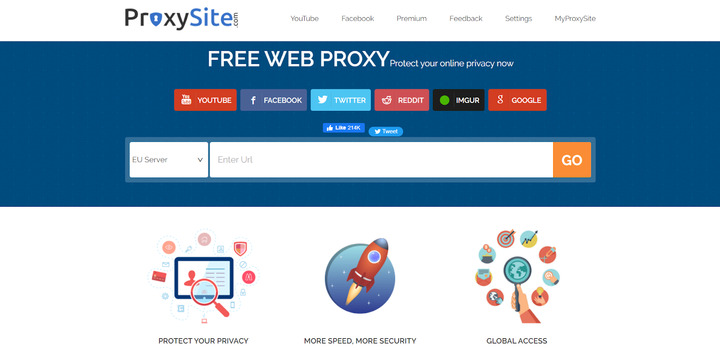 Key features:
ProxySite has a simple interface: you choose the server and type the URL of the target website. There are 20 US servers and 18 EU servers to choose from.
The platform uses SSL encryption.
The two popular sites that ProxySite supports are Facebook and YouTube.
There is a panel where you can manage the platform's browser settings to pass requests to the target web pages.
Best suited for: Accessing content on social media platforms.
#6 KProxy — A Simple Downloadable Proxy Extension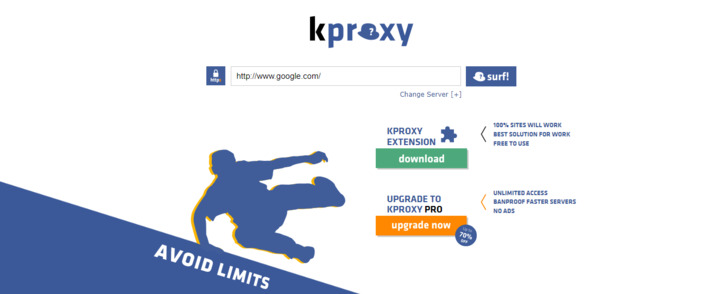 Key features:
Their free proxies work as a free proxy browser: you only need to provide the URL of the target website to access it.
KProxy has a downloadable extension available in the Chrome Web Store and can be used on Android. There are likewise addons for Edge and Firefox.
The platform encrypts the connection to ensure safety.
KProxy guarantees its proxy server works on 100% of websites.
There is a detailed configuration guide on how to use KProxy's extension.
Best suited for: A free portable proxy solution.
How do I know my free Internet proxy is safe?
Free solutions are generally less secure than paid proxies are. The least you can do is to ensure your provider uses HTTPS and SSL encryption. It is also a plus if it clearly explains how often it deletes your activity's data! It is also a nice sign when a proxy provides additional security options such as cookies and script setup.
Where do I get the fastest free proxy?
Some of the best providers offer free speed tests and publish their proxies' performance statistics. By using these instruments, you can choose those free proxies that show the best speed at the moment.
Are there free Internet proxy solutions for web scraping?
Free proxies are a poor fit for web scraping due to security and performance limitations. One possible option to get good free proxies for your scraping project is to use a free trial offered by a credible proxy provider.
When is it better to use paid proxies?
Using paid proxies is generally better than using free ones. It is critical when you need to collect large volumes of data or when you need to ensure your Internet activity stays hidden from third parties.
Do proxy providers offer video support?
Whether or not your free proxies are good for video streaming depends on a provider. Some top proxy providers offer full video streaming support, and you can use their free proxies to access video and audio content.