What Is WiFi Proxy? How to Set Up Connection on a WiFi Proxy Router for Windows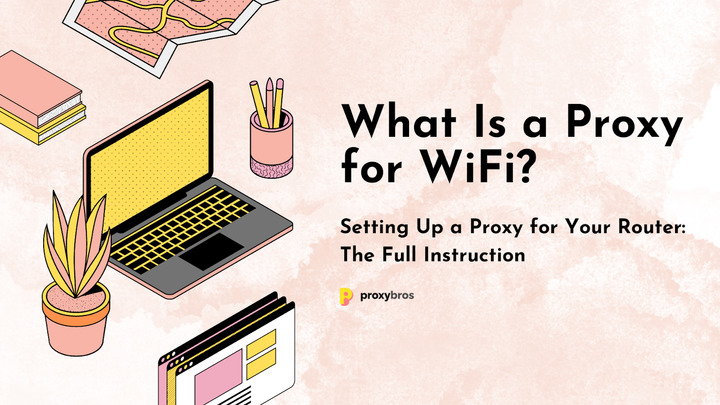 Today, most home and business networks are based on a WiFi connection. These networks often require a certain level of security and privacy. But how to ensure it? People often use a proxy for WiFi, VPN, and similar technologies.
Traffic redirecting, isolating, and hiding protocols (things that these technologies do exactly) solve a wide range of tasks:
Location hiding: proxy helps to conceal your personality online and shows the proxy IP address instead of yours
Protection from malware and viruses: proxy can work as a firewall or gateway to protect your computer
Filtering Internet traffic using a specific proxy connection type.
Secure your Internet activity using this or that proxy connection type.
Restrict several websites altering WiFi proxy settings.
Balance the Internet traffic with a proxy for WiFi.
Suppose you want to upgrade your Internet connection and optimize your WiFi proxy settings. In that case, you may be interested in how to connect to a proxy server with a WiFi router and Windows operating system.
What Is a WiFi Proxy?
A WiFi proxy or a wireless router proxy server is a proxy that is configured inside a WiFi router control panel. It aims to establish a WiFi connection via proxy routing. A proxy intermediates between a user's computer and a website's server. This server has its IP address.
Every time you use a proxy on the Internet, all the traffic goes through the proxy server. The website at the end of the chain does not recognize your IP address but instead sees a proxy IP address.
How to Use a Proxy?
Most of the time, users configure a proxy in OS or browser settings. The process is simple: you obtain a proxy server IP address, login, and password from a proxy provider. Then you configure it on your desktop or mobile device. However, sometimes you need a secure and hidden connection when using WiFi. You can quickly learn how to set up a router's WiFi proxy settings for these situations.
To-Do List Before Setting Up a Proxy for a Router
Before configuring WiFi proxy settings, ask yourself which task you need to solve with a WiFi proxy:
Hide your location
Security
Restrict websites
Other
Choose the method you can use to solve these tasks
That can be a proxy or a method similar to a proxy. Do some research and decide which option you want to use:
DNS proxy: to bypass DNS-blocked websites
VPN tunneling protocols (PPTP, SSH, L2TP): for hiding location and security
VPN solutions (Open VPN): for high security and privacy
Check that you have a router suitable for a chosen method
The router control panel should have DNS or WiFi proxy settings. If you want to use VPN, ensure that your router supports PPTP configuration, OpenVPN settings, or other VPN solutions.
Routers with DD-WRT firmware are the most recommended to configure proxies to access the Internet. There are lots of routers with DD-WRT firmware: for example, Asus RT-AC86U or Linksys EA7300. The best choice is a router with advanced software and a good set of adjustable settings. Users may ensure that their router supports DD-WRT on the DD-WRT Supported Devices list.
Obtain a proxy for WiFi from your proxy provider.
Choosing proxies from trusted providers is important to get a better connection speed and security guarantee.
What Is a Proxy Address for WiFi?
A proxy server address on the router is the address of a remote server through which your traffic goes. In simple terms, it is the address that masks your real address. If you have several devices connected to a wireless router, a proxy server will be a gateway to the Internet for all these devices.
Setting Up a Proxy for a Router Step-by-Step
DNS Proxy Set Up
Used for: bypassing several DNS-blocked websites.
Summary: "DNS proxy" is used with lower-budget routers with few configuration options.
This method allows you to get an effect similar to a proxy. Sometimes you try to get to the website, but it seems locked. When you check the reasons, this particular website occurs to be DNS-blocked. Then DNS proxy configuration is the solution.
Remember that only some routers have a DNS configuration option too. Check that your router software allows you to change DNS settings.
How to Set Up a DNS WiFi Proxy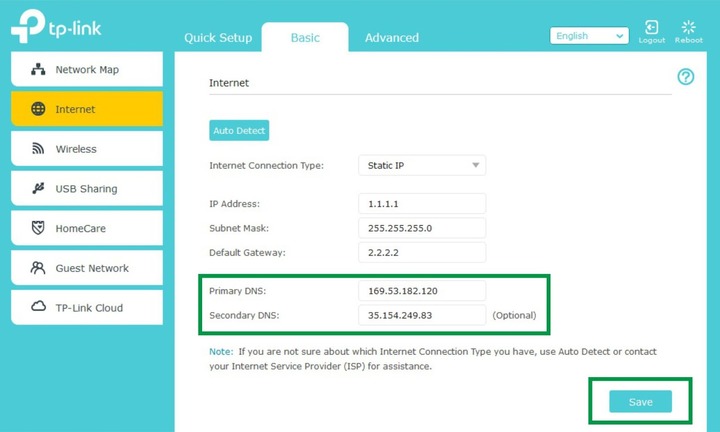 1. Connect a computer to a router to access the router configuration panel. A computer should have an already installed OS with a web browser.
2. Launch the operating system, for example, Windows 10.
3. Open your preferred browser and type in your router's address. Most of the routers have a default address of 192.168.1.1. If you need to know the address, go to the Windows search and type CMD (opens Windows Command Prompt). In the Command Prompt, type ipconfig. You will see a line "Default gateway" – this is your router's IP address.
4. Login to router: enter username and password. The username and password are "admin" – "admin" by default. However, administration credentials can differ. Check the access login and password for your router in advance.
5. Check your router model documentation to know the exact location of DNS settings. In most cases, you will find DNS settings in Advanced settings – Network – Internet or Advanced settings – WAN or Advanced Settings – DHCP.
6. Go to DNS settings.
7. Obtain the new DNS address to paste instead of your default DNS. You can get lists of free DNS server addresses on the Internet. You also can buy a package to configure proxies to access the Internet.
8. Save changes.
9. Reboot router.
PPTP VPN Set Up
Used for: security, malware protection, hiding Internet activity, and hiding location.
Summary: The PPTP method works as a tunnel to connect to a virtual private network. VPN works similarly to a proxy for WiFi. It secures your traffic and hides your data.
You should have a router with advanced configuration options to connect via VPN. It can be a router with DD-WRT firmware or other advanced router models.
How to Set up a DD-WRT Router to Work with PPTP VPN
1. Get the VPN data from your WiFi proxy provider. You will need a VPN server address, username, and password.
2. Connect to your router control panel as described in the "How to set up a DNS proxy" 3-4 section.
3. In the control panel, go to "Setup, "– "Basic Setup, "– "WAN Setup. "
4. Choose the connection type as PPTP.
5. Enter the VPN data you obtained from your proxy provider. Fill in the fields "Gateway," "Username," and "Password."
6. Ensure that PPTP encryption is set to the "Enabled" state.
7. Ensure that the "Disable Packet Reordering" option is set to the "Enabled" state.
8. Save and reboot.
How to Set up a TP-Link Router to work with PPTP VPN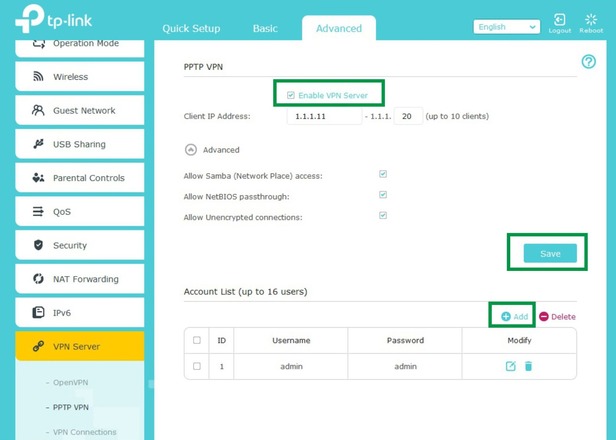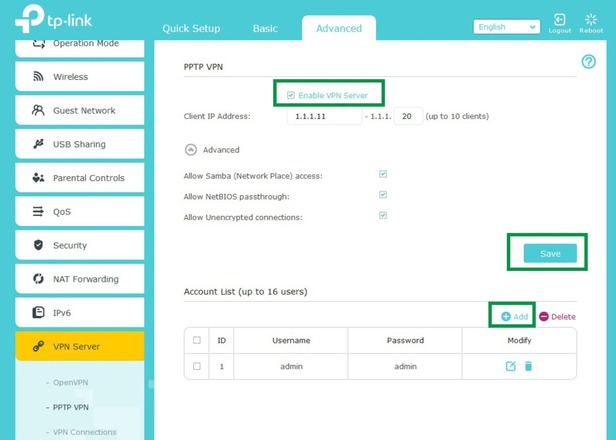 1. Log in to your router as described in the "How to set up a DNS proxy" 3-4 section.
2. Go to "Advanced settings "– "PPTP VPN. "
3. Check the "Enable VPN server "box.
4. Expand the "Advanced "list and check all the boxes.
5. Click "Save. "
6. Add a new user by clicking the "Add" button.
7. Fill in the username and password obtained from your WiFi proxy provider.
Configure VPN connection in Windows:
1. Go to "Network Settings "– "VPN "– "Add a VPN connection. "
2. Enter the VPN information you have recently used when setting up the router.
3. Save changes.
4. Reboot router.
OpenVPN Set Up
Used for: extended security and privacy.
Summary: On some routers, you can find an OpenVPN built-in configuration. This option allows you to connect to the OpenVPN server. OpenVPN is a network company that provides VPN and WiFi proxy services. It gives VPN and proxy servers access using OpenSSL encryption and User Datagram Protocol (UDP).
How to Set up a DD-WRT Router to Work with OpenVPN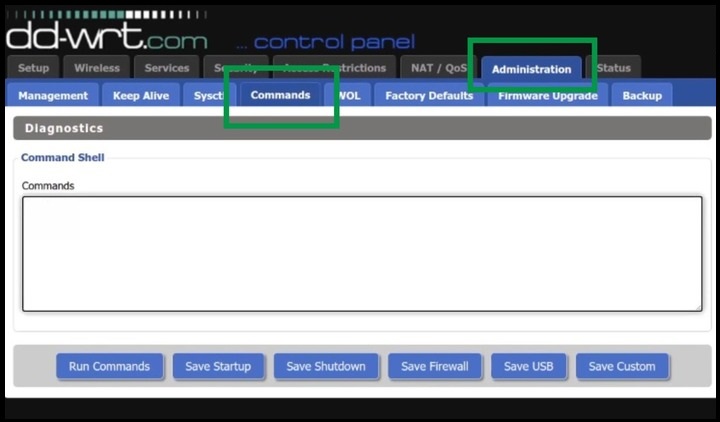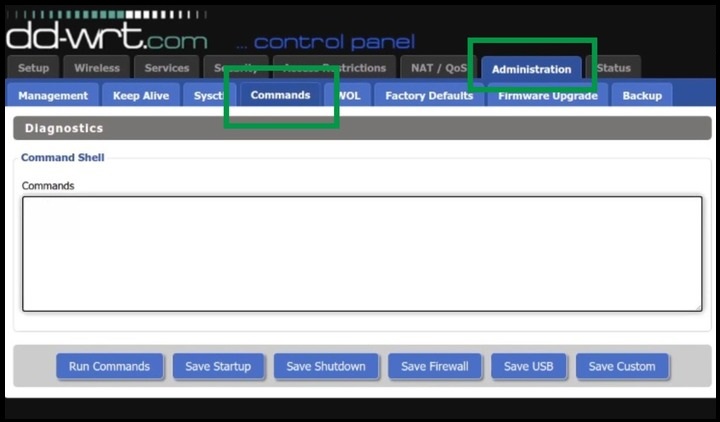 1. Get the DD-WRT configuration script from your WiFi proxy provider, or generate it yourself.
2. Log in to your router as described in the "How to set up a DNS proxy" 3-4 section.
3. Go to "Administration "– "Commands. "
4. Paste the script into the Commands field.
5. Save startup.
6. Reboot router.
How to Set up a TP-Link Router to Work with OpenVPN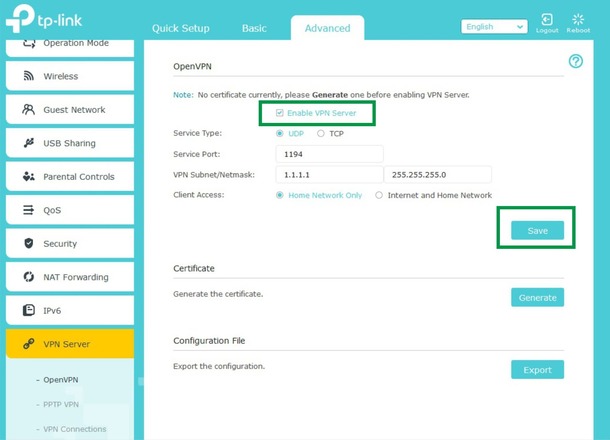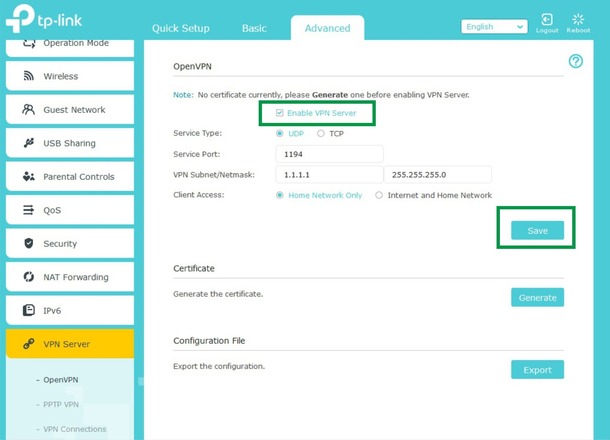 1. Log in to your router as described above.
2. Go to "Advanced "– "VPN Server" – "OpenVPN. "
3. Check the box "Enable server. "
4. Choose "Home network only" (without Internet) or "Internet and home network" (with Internet).
5. Click "Save. "
6. Click OK to generate your new configuration.
7. Export configuration to your desktop.
8. Get the OpenVPN Connect for Windows. Download and install it.
9. Open the app, click "Browse, "go to your desktop and select your router configuration (p.7).
10. When imported, check the box "Connect after import."
11. Click "Add" and check the VPN status.
Final Words
You can set up a proxy alone! There are many methods and ways to connect to the Internet securely using your router and selecting a specific proxy connection type. All you need is a plan to set up a proxy server or establish a VPN connection. A good router and purchasing a WiFi proxy or VPN package with a key, script or login, and password will also be helpful.
If you face any issues, don't neglect to consult with your router and proxy providers to know the best configuration for your router.