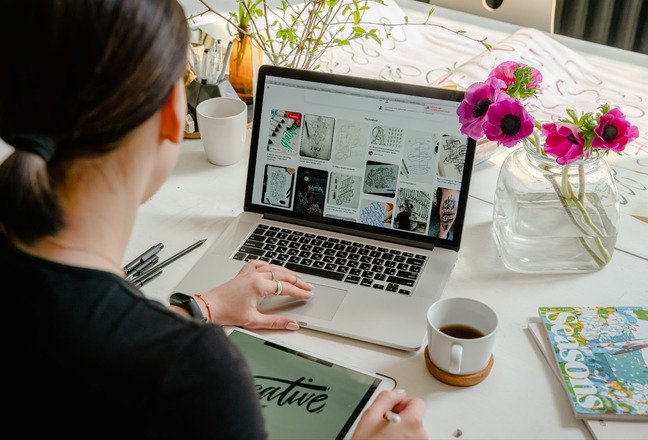 In today's competitive world, you would hardly find a business that is not striving to innovate and benefit from new technologies. Web scraping (also known as website data extraction or data scraping) entails a solution for businesses looking for access to structured data and getting it in an automated fashion. You can use a scraping tool yourself or outsource this job to a website data extraction expert, yet either way, you will first need to know more about the entire site scraping process.
Using the best web scraping tool will provide you with the most valuable asset for your business growth: structured online data from any publicly available website. Moreover, in addition to mere convenience, the best tools for web scraping enable you to develop and power the most breakthrough business applications out there. The spectrum of operations that businesses apply scraped data to ranges from enhancing operational functioning and more knowledgeable executive decisions all the way down to the integration of the best practices in customer support service.
Website Data Extraction: What is it and Why Use it?
Web data extraction (also called web scraping or web harvesting) is a method for extracting extensive amounts of information from various websites on the internet. Unfortunately, the online data is not easily available for downloading; it is only accessible via an internet browser. Yet, the internet, in general, is the greatest repository of open specs, which has been increasing at exponential rates since the emergence of the internet. This data is of particular value to e-commerce portals, research companies, governments, media firms, data scientists, healthcare industry specialists, etc.
Just imagine that you've got the information that interests you from classified sites, social networks, online shopping websites, real estate portals, retail websites, etc., and this information is available in a structured format for you to start analyzing right off the bat. Sounds enticing, doesn't it? But is that at all realistic?
Most websites don't have the functionality to retain their specs, be it localized or cloud storage. Other websites provide APIs, although they aren't reliable enough and usually come with restrictions. Even though technically, copying and pasting information from a site to local storage is feasible, in the context of practical use cases for businesses, it is totally inconvenient.
It is data scraping tools that will help you do this automatically, accurately, and far more productively. Web scraping software interacts with sites just like an internet browser does, but instead of depicting it on a screen, it preserves the information in your storage system.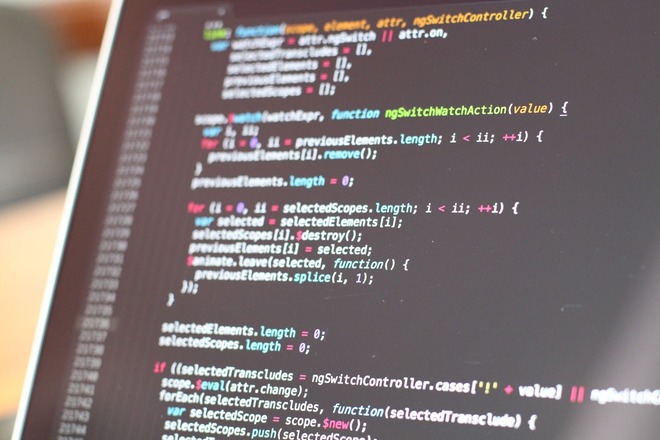 Website Data Extractor Use Cases
Besides such obvious web scraping app use cases as business automation and lead generation, here're a few more reasons for you to consider this solution for your business:
Price Intelligence
To our mind, this is probably the most prominent use case for web scraping online. The opportunity to extract pricing and product information from e-commerce portals and further turn it into intelligence is crucial. Based on those specs, the smarter pricing and the better marketing decisions – the more a modern e-commerce company will thrive.
Hence, the best web scraping tools help with:
MAP (Minimum Advertised Price) and Brand compliance
Product Trend monitoring
Competitor tracking
Revenue Optimization
Dynamic pricing
Brand Monitoring
These days, protecting the online business reputation is to be your top priority. Web scraping tools will provide you with valuable information in that regard. Be it a rigorous pricing policy, which you'd like to enforce if you sell products online, or your mere interest in the target's opinion about your business, brand monitoring with an online web scraper will be functional to those objectives.
Alternative Specs for Finance
Specifically for investors, website scraping software makes the decision-making process much more knowledgeable with strategically valuable insights, in particular:
News Monitoring
Public Sentiment Integrations
Assessment of Company Fundamentals
Allocating Insights from SEC Filings
MAP Monitoring
Monitoring a minimum advertised price is the typical practice to ensure your company's online prices are aligned with the established pricing policy. However, given plenty of distributors and resellers, manually checking online prices is impossible. That is why a data scraping tool will come in handy if you need to get that business aspect covered.
Market Research
Only then would market research be prolific when it's driven by the most truthful and precise information available. Top-quality, high-volume, and strongly insightful scraped information fuels marketing analysis and business intelligence worldwide. Hence, feel free to resort to a website scraping tool in case you work on:
Competitor monitoring
Market Pricing
Development & Research
Optimizing point of entry
Market Trend analysis
News & Content Monitoring
It takes a single news cycle for today's media to either create superior value or an existential threat to your business. However, if your business frequently appears in the news or depends on relevant news analyses, then news specs delivered by a content scraper are the primary solution for tracking, parsing, and aggregating the most vital stories in your market. Hence, don't miss the chance to get the most bang out of the following:
Sentiment Analysis
Political Campaigns
Competitor tracking
Investment Decision Making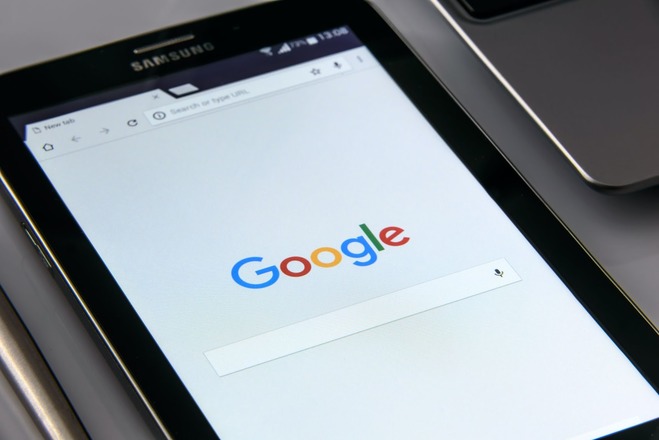 Legal & Ethical Aspects of Web Data Extraction
Is using a website scraper tool legal? If you use it within the laws and follow the website's terms of use, then it's absolutely legal. Besides, it also depends on how you intend to use that information. Here are a few most widely used examples of legal and illegal operations with free web scraper tools.
You are ALLOWED to:
Use automated tools like website scraper software.
Obtain access to sites like e-commerce platforms and social media, as well as directories, to collect information.
Re-publish recruited public information (ensuring not infringing the publisher's copyrights).
You are NOT ALLOWED to:
Cause harm to third-party internet users (by posting spam comments, for instance).
Cause harm to a website functionality (for example, throttle bandwidth).
Do any criminal activity (by trying to republish or resell any piece of proprietary information property).
Tortious conduct (by using scraped info in a deceptive or harmful way).
Remember that, as a user of a web scraper service, you must not violate the regulatory laws, the terms of use, and websites' copyright testimonies. Usually, on Home pages, you can easily find clear statements on what kind of information one can use and how to access it. If you honestly stick to that, you won't encounter any ethical issues with using a data web extractor.
Web Scraping Software: How does it Work?
A site scraper tool is a software program created specifically to extract appropriate information from websites on the internet. So whenever you gather information from sites programmatically, that is almost certainly some kind of web scraper tool that you're using.
Typically, data scraper software makes HTTP requests to a website you target and extracts the information from its pages. As a rule, it parses content that is visible to other users, which is publicly accessible and is rendered by the server as HTML. In some cases, it sends requests to internal APIs (Application Programming Interfaces) as well. The best web scraping software does so for some associated specs (e.g., contact details or product prices, etc.) that are accumulated in a database and transferred to a browser via HTTP requests.
 Scrap tools may be of different kinds, some of which can be customized to satisfy the needs of diverse extraction projects. Whether you need a web scraper app to identify unique HTML site structures or need to extract, reform, and store specs from APIs, web data extraction software is the ultimate solution for you.
All in all, if you would like to apply specific tools to scrape data from the website yourself, simply follow these steps:
1. Define the target website.
2. Gather URLs of the pages that you would like to extract information from.
3. Send requests to these URLs so as to get the HTML of the target pages.
4. Use locators to discover the target specs in the HTML.
5. Save the information in any structured format you wish (CSV, JSON, etc.).  
It sounds simple enough, doesn't it? Yes, it does! However, things might somewhat differ for larger-scale projects. In data-at-scale cases, you will probably have to deal with such challenges as sustaining a scraper program (if the site's layout changes) or working around antibots. You might also need to manage proxies or execute javascript. Those are all technical issues that might eat up some of your resources. Hence, we highly recommend carefully considering your project requirements prior to opting for a web scrapper app.
5 Data Scraping Tools You May Find Useful
There are multiple open-source web scraper tools out there. Unfortunately, most of them have some limitations. Yet, the following list contains the most popular options to help you succeed in your business.
ParseHub – Enables customizable business automation.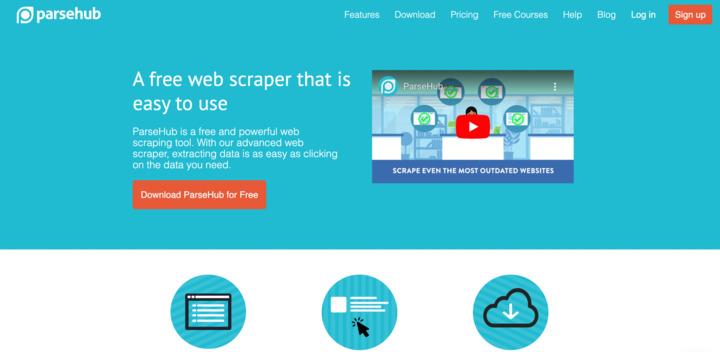 Overview
ParseHub is a powerful tool enabling you to create web scrapers independently without the need to write even a single line of code. It is simple to use and, hence, is targeted at almost anyone – from journalists to analysts – desiring to play around with informational specs. ParseHub provides automatic IP rotation and the ability to automatically gather and store information on servers. It can also extract specs from tables and maps and offers Google Sheets API support. This advanced web scraping program offers Regular Expressions, Aggregators & Marketplaces, Scheduled Collections, Analysts & Consultants, Sales Leads, and more.
Strengths
Desktop clients for Mac OS, Windows, and Linux.
User-friendly graphical interface.
Supports XPath Selector, CSS, and REGEX.
Provides a cloud storage service, which is accessible from anywhere.
Export is available in Excel, JSON, or CSV format.
Smoothly integrates with Parabola and Dropbox.
You can set the schedule on an hourly, daily, or weekly basis.
Weaknesses
Sometimes the output might be significantly limiting (being unable to publish full scraped output).
Troubleshooting is a formidable challenge for larger-scale projects.
A rather expensive site scraper software (subscription plans start at $189 per month).
Apify – Good for scraping social media platforms.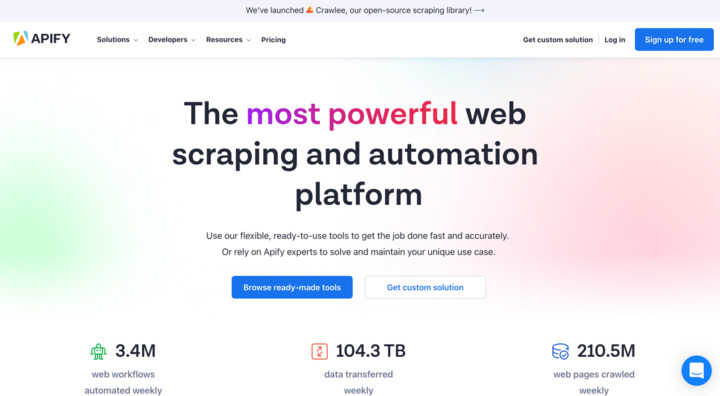 Overview
Apify is an automation and data extraction platform allowing you to build an API for any website featuring the integrated data center and residential proxies streamlined precisely for the best web scraping. Apify Store offers ready-made open-source web scraping tools for well-known websites like Facebook, Google Maps, Instagram, and Twitter. The information this software provides is reliable and accurate and can be accessed via API in multiple ways. Proxy services featured in this web scraping software include HTTPS, smart IP rotation, geolocation targeting, and Google SERP proxies.
Strengths
Offers External access, Shared DC IPs, Browse ready-made tools, Enterprise solutions Residential IPs, and more.
Built-in rotation of proxy servers.
Export is available in JSON, CSV, or XML format.
Smoothly integrates with Keboola, Webhooks, Zapier, RESTful API, and Airbyte.
Reasonable pricing (subscription plans start at $49 per month).
Weaknesses
Those who aren't tech-savvy may find it difficult to use.
There might be compatibility issues.
Feedback from multiple users reveals poor customer service support.
Webhose.io – Works well for content marketing managers.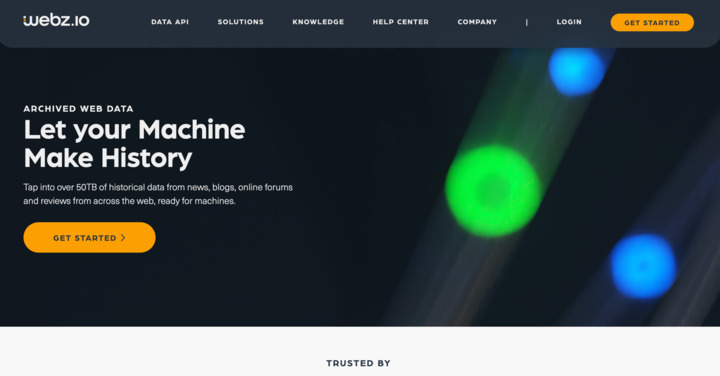 Overview
Are you on the lookout for a specifically developed data web extractor for content marketing activities? Then, look no further. Webhose.io ensures immediate access to real-time and structured information from crawling thousands of websites. A crucial differentiator of this data scraping tool is the access to historical feeds encompassing over ten years' worth of information without worrying about paying extra fees. Even if you're a growing company, the pricing Webhose.io offers is quite affordable.
Strengths
Pretty fast content indexing.
A highly-reliable, multilingual customer support team.
User-friendly APIs that provide complete control for source and language selection.
This website data extractor is known for prolific scraping Dark Web and other deepest corners.
Intuitive and simple interface design.
Machine-readable information sets are available in XML and JSON formats.
The ability to perform granular analysis on datasets required to feed.
Webhose.io offers Financial Analysis, Theft Protection, AI & Machine Learning, Media Monitoring, Easy Integration, and more.
Using advanced filters enables the creation of complex workflows.
Weaknesses
Some users reported the unavailability of the historical specs retention option.
For non-devs, setup can be rather complicated.
Other users claimed they had been unable to change their plan within the site interface, requiring help from the sales team.
Customers claim it as one of the most expensive web scraping tools (a request for a quote from Sales is required).
For retrieving dark web information, authorization is necessary.
Zenscrape – Good for web scraping without being blocked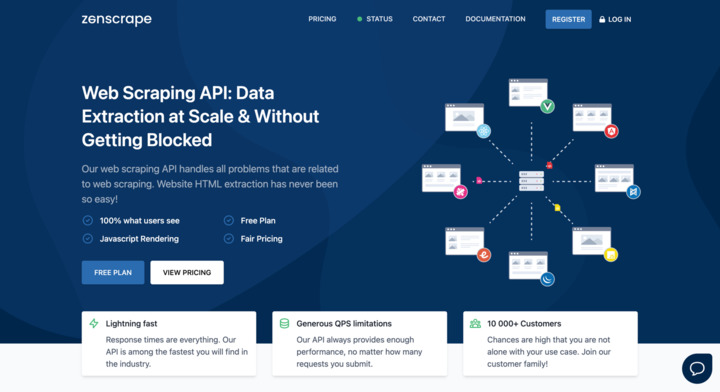 Overview
This web scraping API automatically handles all potential issues related to website data extraction. Moreover, Zenscrape can boast of probably the fastest response time on the market. This web scraper service always provides proper performance regardless of the number of requests. Furthermore, one can use it with any programming language since any HTTP client can easily extract information. Zenscrape extracts specs from search engine results, various websites, online sources, competitor's sites, etc.
Strengths
Export is available in JSON, CSV, XML, and Excel formats.
A large number of IP addresses downgrade the risk of being banned.
Smoothly integrates with Node.js, PHP, and proxies.
Supports RegEx Selector and CSS.
This scraping tool offers Security APIs, Fully customization, Social Media APIs, AI & Machine Learning APIs, Content APIs, SEO APIs, Computer Vision APIs, Conversion APIs, Geo APIs, Finance APIs, and more.
A very enticing price (subscription plans start at $29.99 per month).
The plan you've opted for only calculates successful requests.
Weaknesses
Converting the extracted information into another format is unavailable without third-party software.
ScrapingBee – Handles proxy management.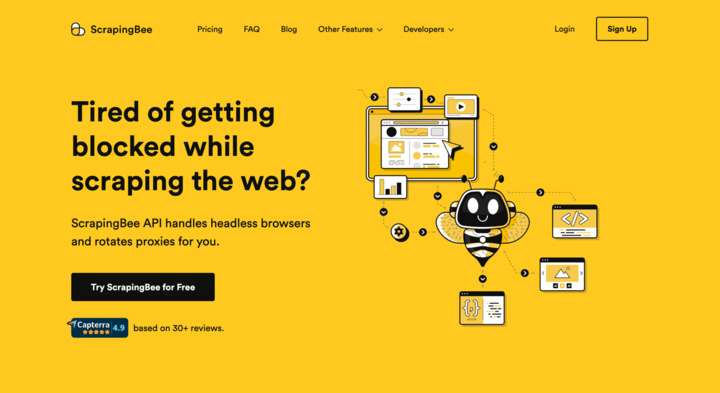 Overview
ScrapingBee can execute Javascript and rotate proxies per each of your requests. That way, you'll be able to get the raw HTML page and not get blocked. This web scraping tool also provides a dedicated API precisely for Google search scraping. You can use ScrapingBee, which features automatic proxy rotation, with a Chrome browser.
Strengths
This website data extractor offers Screenshots, JavaScript scenarios, Google search API, Rotating Proxies, and more.
It is excellent for scraping Amazon.
Export is available in JSON, CSV, and XML formats.
Smoothly integrates with Google Sheets, Facebook Lead Ads, Google Docs, Slack, Google Drive, Dropbox, Gmail, Telegram Bot, Google Calendar, Airtable, and more.
The attractive price starts at $49 per month.
Weaknesses
This online web scraper might be difficult to use for non-devs.
At times, one could encounter too many internal server errors.
FAQ
What types are web scrapers?
There are four types of data scraping tools: Browser extensions, Software, Self-built, and Cloud-based scrapers. Choosing the most appropriate tool for data extraction from websites should depend on the nature of your project. 
What shall I consider when choosing free web scraper tools? 
We recommend taking into account the following factors: Scalability, Transparent Pricing Structure, Data Delivery, Handling Anti-Scraping Mechanisms, Customer Support, and Quality Of Specs.
Are web scraping and data mining the same?
No, they're not. Data mining and website data extraction are two different concepts. Web scraping is meant to gather raw information, whereas data mining entails the process of exploring patterns in massive data sets.
Is it possible to avoid being blocked during site scraping?
Yes, it is, but you will need to slow down the scraping process as if you're browsing a website like a real human being. Another piece of advice from us is to use IP proxies, add a delay between requests, or resort to different scraping patterns.
Will CAPTCHA be an issue while using a free web scraper tool? 
CAPTCHA, indeed, used to be a terrible dream for web scraping, but now it can be easily solved. Most data scraper software has the feature of solving CAPTCHA and doing so automatically. Moreover, you can also integrate one of the various CAPTCHA solvers available out there with your extraction systems.
Final Words
These days, the quote "information is power" probably applies to the business more than to any other scope. The internet is a great source of information that various companies can use to obtain insights from the industry. Businesses can get a more comprehensive understanding of their customers, competitors, and market conditions. However, all this is only accessible with a proper scraping tool. Choose a user-friendly website scraper software that will ensure enough flexibility to meet the changing needs of your project.