How to Get Powerful Backlinks with Data Gathering and SEO Proxies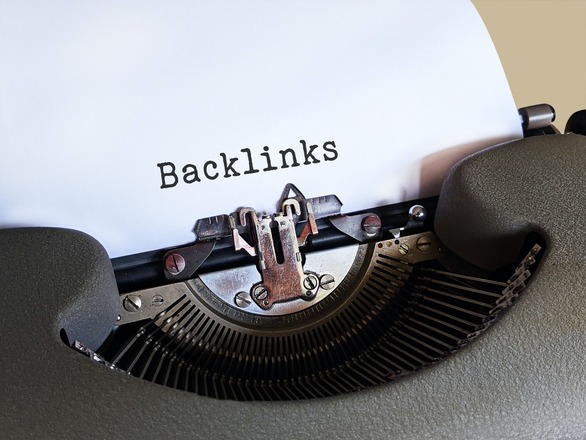 What are backlinks and a backlinking profile?
As follows from its name, a backlink is a hyperlink that brings the user from one web page to another one, usually located on a different website. For example, you have an excellent article about all types of proxies, their differences and functions. Blogger Tim, in turn, writes a post that focuses on web scraping. In this post, he, among all else, describes how proxies can be used to scrape the web. Instead of going into details about different types of proxies, Tim gives a link to your article with the help of an anchor text (e.g., "different types of proxies").
By doing so, Tim shows he believes your article to be reliable and worth reading. In a sense, he "votes" for your article as for the best source to find out about different types of proxies. An anchor text is only one variant of how Tim can refer his readers to your article. He can likewise use a common generic phrase (e.g. "more on it here") or the brand's name as such. Under any scenario, Tim brings new visitors to the webpage, where your article is located.
While one backlink alone is not likely to make much difference, a collection of good links can substantially boost your website traffic. The number of backlinks is not the only characteristic of a backlink profile. Other important features include:
the type of anchors used: as was mentioned above, there can be generic phrases, a brand's name, an anchor text, etc.;
the quality of backlinks: not all backlinks are equally good or useful and we will consider the characteristics of healthy and toxic backlinks in more detail below.
Using SEO Proxies for Profile Link Building
What is a search engine proxy and how to get backlinks with it?
Without going into detail, search engine optimization or SEO proxies are intermediaries between you and the Internet. But why would you need such intermediaries? The point is that SEO practices are, to a large extent, similar to data scraping. That is, to optimize the content on your website, you need to perform SEO research. For example, you perform keyword research and collect large volumes of data about words and phrases users search on the Internet. As you do so, you make a lot of requests from your IP which is
unsafe: malicious users can access data about your IP and activity;
slow: you only have one IP for all your requests;
ineffective: there are such barriers as IP bans and geo-blocking.
Here is when a search engine proxy comes into play. Thus, the key benefit of using a search engine with proxy is that it allows hiding your IP and routing your requests through other IPs. As a result, the proxy search engine
helps to prevent IP bans;
provides access to location-specific data;
ensures security, anonymity, and high speed of performance.
Search engine proxy might also facilitate result monitoring. With the help of proxy search engines, you can collect backlink data related to your website and that of your competitor. After you compare it, you identify strategies for optimization and decide how to get more backlinks. In this manner, SEO proxies help you stay competitive.
How to build backlinks with data gathering and proxy search engines?
As you could already see, effective backlink profile management is about ongoing research and data collection. Backlink data is essential for profile link building. It helps with the assessment of the overall quality of your backlink profile and its comparison to competitors' profiles. Besides, it highlights existing gaps and areas for improvement. Let us take a closer look at how exactly data gathering helps with building a backlink profile.
Chances are your brand has been mentioned on some great platforms but the hyperlink was not added. This is a good opportunity to build backlinks. To find out about unclaimed brand mentions, you need to use some data gathering strategies and tools such as search engine proxy and web scrapers. The latter will bring all the data on unlinked brand mentions to your data specialists. The specialists can further contact website owners and ask those to add the missing links.
Competitor backlink strategies
Another profile link building strategy that helps to get powerful backlinks is gathering competitors' data. This is the data on the tactics and strategies, which your competitors use for building backlinks. The scan of their backlink strategies can offer some insights into effective backlink building as well as reveal new places that can draw more visitors to your website. You normally use a proxy search engine to collect this type of backlink data.
New niches for backlinking
Being innovative is another great strategy how to get powerful backlinks. This is why you should always consider new topics and themes, through which a connection with your target audience can be established. An effective way to develop a better understanding of your audience's needs and interests is to gather SERP data that offers insights into top-rated content as well as frequently searched themes and keywords. A search engine with proxy is a good solution to gather such data.
How Backlinks and SEO Performance are Interrelated
Apart from linking new visitors to a page on your website, SEO backlinks impact the overall search visibility of the latter. The point is that Google and other search engines must determine how credible and authoritative a webpage is before they can rank it. To do so they consider a variety of factors and backlinks are the core factor here.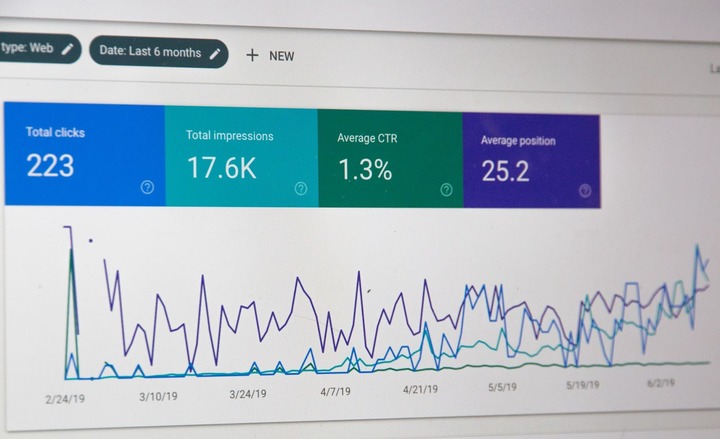 In the past, it was enough to ensure a huge number of links in a backlink profile for Google to rank your page at the top of Search Engine Results Pages (SERP). Today, however, the ranking mechanisms have become more sophisticated so that search engines consider a variety of backlinks' characteristics while ranking a webpage.
The reason for this is that many website owners would develop the so-called "link schemes" that allowed them to boost the number of backlinks without taking care of their quality. Such link schemes included a purchase of backlinks for money, a large-scale exchange of links, forum comments, and more. In response to this, Google introduced its Penguin algorithm that combats backlinking spam and manipulations. Its appearance would mark a shift from quality to quantity. Today, to achieve excellent SEO performance, one needs to ensure their backlink profile is not only extensive but also comprises good healthy backlinks.
Toxic Backlinks And How They Appear
In a nutshell, toxic backlinks are those that are unnatural and produce an adverse impact on the website's ranking. These are links coming from spam sites, the sites that have been specifically built for backlink building, the sites that have viruses, or those not indexed by Google. The failure to timely remove such backlinks from your backlink profile can result in Penguin's imposing a penalty on a website. In a longer perspective, Google can even decide to remove the website from its database.
But how do these toxic backlinks appear in your backlink profile? Here are a few popular scenarios:
Someone scratched the web, including your website, and has further used the information found on your website. To appear more trustworthy, the information has been referenced with a backlink to your website.
In the past, the company used some SEO practices that are unwanted today. For example, it exchanged backlinks with other websites on a large scale.
The company, to which backlink building is now outsourced, is using unethical SEO practices. For instance, it purchases large volumes of backlinks to meet its targets.
One essential rule of profile link building is that you use a search engine with proxy to continuously collect backlink data. This helps you get rid of toxic proxies until they do substantial harm to your profile.
Features Of a Healthy Backlink Profile
While there exists a large spectrum of features that characterize a high-quality backlink profile, here are some basic criteria that good backlinks must meet:
The website where the backlinks are placed is credible and popular among your target audience;
Backlinking is delicate meaning that backlinks are incorporated into the content that is relevant to them as well as valuable and interesting to your target audience;
Ideally, your backlinks are placed in the field that is of interest and relevance to the target audience but that has not been yet discovered by your competitors.
Popular Backlink Building Strategies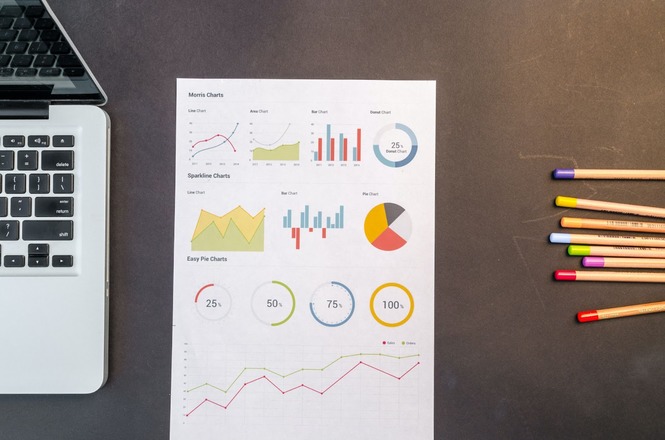 When it comes to backlink building, the best success formula is to create content that will be interesting, relevant, and trustworthy. This is the content that is likely to become popular among other Internet users and encourage them to create backlinks to your website. While this formula might sound too general, here are a few practical strategies for how to get links.
"How-to" articles
Straightforward and informative, such articles are a nice source of free backlinks. Imagine you are writing an article, where you use a complex concept that requires explanation. In this case, you will prefer to stay on topic and backlink the concept to a "how-to" guide instead of going into details.
Lifestyle content
This type of content might be especially useful to brands that have an articulated philosophy and that invite clients to share their vision. Lifestyle content can earn backlinks as people usually want to acknowledge commitment to certain values and principles.
Video and infographics
Visual content such as photos, videos, and infographics is consumed far more heavily than texts. This is why adding a piece of such content to your website might be another effective backlink strategy.
Social media profile
Another source of free backlinks is your social media account. Of course, it is not a good idea to have a backlink profile fully constituted by links coming from social media. And yet, adding links to your website to some of your Facebook or Instagram posts can be useful.
Quizzes
This type of content is great for backlinking because it is engaging and inspires sharing. People like to take quizzes as they are interactive and like to invite their friends to join in the fun, which makes quizzes an excellent tool to generate backlinks.
White papers
This type of medium allows reaching out to people from your industry with valuable insights and research findings. If the data included in your white paper is valid and valuable, it is most likely to be shared and referred to widely.
Interviews with influencers
Interviews with industry experts are heavily cited in all sorts of texts and so it might be a good idea to add some interesting interviews to your blog every once in a while for this will surely generate backlinks for your website.
Key Takeaways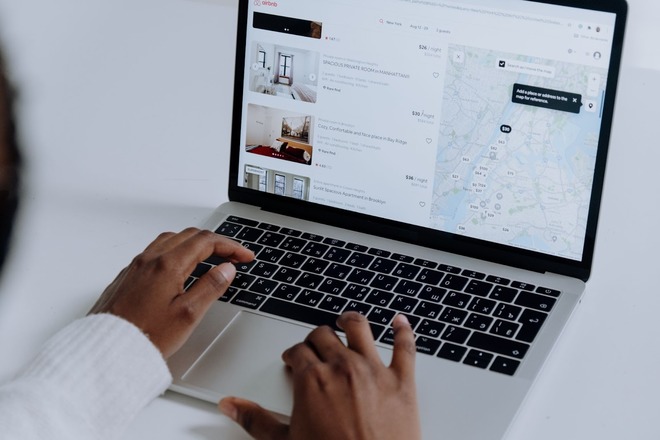 Let us now summarize the key points one needs to know about how to create backlinks:
Backlink quantity and quality: These are two core criteria against which your backlink profile is assessed. Thus, besides ensuring the profile is extensive enough, it is also critical to see to it that there are minimum toxic backlinks.
Sources of backlinks: Best backlinks are those that come from credible websites, are tied to relevant anchors, and are embedded into the information that implies value to your target audience.
Content that inspires backlinking: It is a good idea to generate different types of content to increase the chances of backlinking. Some types of content that are likely to inspire new backlinks include interviews, videos, "how-to" guides, and white papers.
Data gathering and proxy search engine in building backlinks: Effective backlink building is driven by powerful backlink data. One way to facilitate the collection of large-scale data on unlinked brand mentions, competitors' performance, and more is to use proxy search engines.