Proxifier is a program that enables network applications with limited support for proxy servers to run through a SOCKS or HTTPS proxy and proxy chaining. Proxifier allows you to work with the intended software without worries or restrictions. It enhances control over said network security which is crucial during maneuvering in a network. Proxifier directs traffic via a proxy server, making it work at the system and application levels. Additionally, it adds more power to network functionality.
In this article, we will break down the nuances of how Proxifier works and how to configure it.
Proxifier Features
Some of the properties of Proxifier proxy client software include:
1. Fast browsing – Proxifier routes the traffic to either a single or multiple proxies; thus, it is pretty fast in browsing and responding;
2. It is secure – due to the vulnerability of its duties, Proxifier tunnels all its proxy requests into an encrypted channel, ensuring no data leak;
3. Flexible – allows the client to choose a specific agent for a network application eliminating the need for automatic switching;
4. Compatible use – Proxifier supports proxies in network applications where a service agent is not supported. Moreover, they also work in network systems that support proxies hence compatible with any network system;
5. Centralized control – Proxifier allows you to establish multiple network connections and control them. It routes all traffic through a single-entry point, thus accessible from a single computer.
Use Cases
Problems occur when applications in a network system tend to decide on whether to send requests via proxies or not. Proxifier, besides increasing operation speed, also provides safety by tunneling traffic through encrypted channels. It enables all applications to run through proxy servers efficiently, even when not supported. Some use cases of Proxifier are as stated below:
Resolve DNS names – Proxifier resolves hostnames but can only do that when the DNS server is not in use. It assigns placeholders fake IP addresses, which are valid to the local Network.
Maintain log files – Proxifier can save the input and output logs into a file visible to the user. Although they can be instructed in other log-related ways, one can set the log directory using Log -> File log -> set log directory command.
Get informed on network errors – though network errors vary in type and cause, Proxifier can detect and notify of network errors. It outputs errors, the standard windsock that Is understood by the network system.
Application of flexible proxification rules – Proxifier can allow other rules to be used when no other rule matches the connection. When proxy servers are assigned a primary role, they scan all traffic through this proxy command.
Utilizes three types of proxy – Proxifier uses all three types, SOCKS v4, SOCKS v5, and HTTPS proxies. It tunnels the entire system through these three proxies.
Granting access to local networks through specific getaways – Proxifier is flexible in operation and facilitates specific gateways for personalized and restricted networks.
View connection information – it enables one to view real-time connection status (hosts, times, and usage transfer speeds) for the network system.
Enforce privacy security protocols – security issues affect all network systems. Having reliable security protocols turns into a necessity. Proxifier enforces security by hiding IP addresses.
Enables chain proxy servers – allows you to work through a chain of proxies by providing a connection onto which a remote host performs a sequential process from one server to another.
How to use Proxifier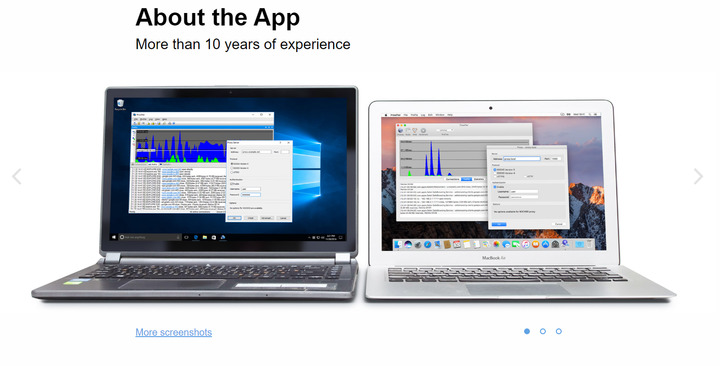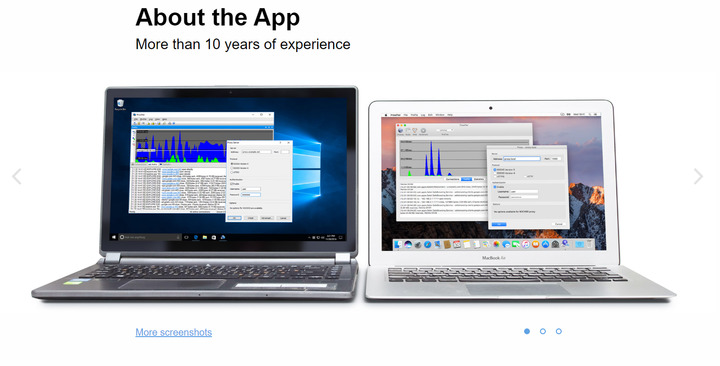 Proxifier is a downloadable application that one can find on the website. Proxies are like other networks' application software; thus, knowing how to set up Proxifier effectively is crucial. All Proxifier applications can be categorized into four major scenarios. These scenarios all require a different approach for effective configuration. Below is a setup procedure of the Proxifier in all four scenarios.
Occurrence 1
When you need to configure the Proxifier to route all traffic
1. Setting up Proxifier on Windows and macOS follows the same configuration steps. 
2. Start by selecting the profile and tapping the proxy servers. 
3. A new window will prompt you to fill in the required information by manually entering the details and choosing the protocol type. 
4. In the port field, please enter the numbers that follow the IP address or hostname and separate them by a colon. Example is en.proxyprovider.net:10000
5. Commercial servers will prompt you to authenticate access before using them. 
6. Test the proxy servers by clicking on the servers' list, selecting check, and start testing.
7. Proxifier will now route your entire online traffic through a server.
Occurrence 2
Use a proxy server with another application
1. When you need to enable a single proxy server for an individual app, this is your method of using Proxifier. 
2. Select the profile tab, click on the proxification rules, and select the add button.
3. Enter the required details. You first name the rule and proceed to select an application.
4. Click browse and open the file explorer window and select your choice of browser.
5. Select one of the buttons labeled as "direct the applications traffic", "direct connection", or "block internet access". More skilled users have the option of enabling the rule for particular domains or ports.
6. Confirm the changes and press okay.
7. In hierarchical order, a list of rules will appear, and you must reread the list of rules and select those you wish to enable.
8. Test the proxy server by launching it in the web browser and checking your IP through IP checkers, i.e., the Ipinfo.
Occurrence 3
Alternate demands through several proxies
If the intended use of the Proxifier is to rotate a static list of IP addresses, then this is your configuration technique.
1. Start by adding multiple proxy servers into the application
2. Setup a proxy chain: select the create tab, name the chain, and drag the proxy address into it.
3. Proceed to select TYPE, and when a new window emerges, choose the load balancing
4. Find the proxification rules on the original window and assign relevant action to the action column.
When done, it will automatically rotate your static list of proxy IPs
Occurrence 4
Enable support for HTTP Proxies
When your proxy server does not support any other protocol, this is your setup procedure. To use this setup
1. Select profile, tap on the advanced button and select the HTTP proxy servers. 
2. Enable HTTP proxy servers to support and press okay.
The best proxy for Proxifier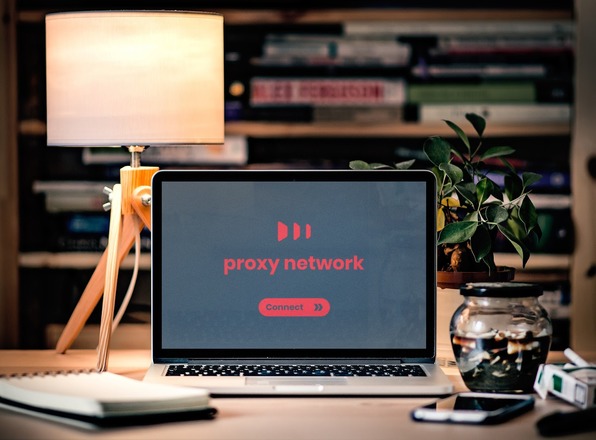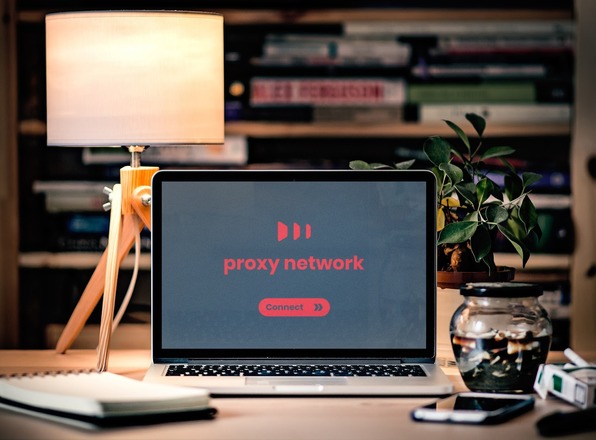 Proxifier program is a proxy client and thus does not come with any proxies. However, Proxifier is a versatile tool that can run all kinds of proxies. It mainly uses HTTPS, SOCKS, or proxy chains. These proxies are fast, reliable, and compatible with every website.
1. HTTPS Proxy
It is a request, and response protocol merged between clients and servers, fully known as the Hypertext Transfer Protocol over a secure socket layer. They are prioritized for secure communication and transactions. Additionally, HTTPS secures web servers and examines traffic requested by any other network system. HTTP servers respond to asked requests on the network system
HTTPS utilizes digital certifications to ensure safe connections and the necessary validations on any web server. After examination and scrutiny, the content is delivered to its destination.
How to configure the HTTP Proxy
You can find basic info on proxy policy in the settings tab. Policies include whether it defines traffic, grant access, bandwidth usage, and configuration of static NAT. The tab details the protocols for any policy and the policy description. Thus, you can set cataloging, notice, timeout, and blocking preferences. To set up an HTTP proxy:
Create a domain with SSL and ensure the certificate are running for the said URL
Install the decided proxy script and unzip the zipped files
Upload the files onto the domain folder
Browse the domains admin and twist the settings based on your wants
Satisfy the security protocols and check to see whether you can see indicators of a secure website
2. SOCKS
SOCKS sits between the source and the target web app, fully known as a Secure Socket version. It is a transitional application that varies all traffic between target and source webpages. Thus, an excellent substitute for the VPN, the SOCKS proxy disguises the IP with its own, protecting your online privacy.
Apart from better privacy and speed, using the SOCKS proxy has plenty of benefits, which include:
It provides a faster connection with fewer errors
It offers more security probabilities
Allows for selective apps traffic routing
SOCKS has gained its application in various ways. It can be used if:
You are an end user who needs the right tradeoff between anonymity and speed
It would be best if you had an all-inclusive solution
If you need a tool to dodge internet sifters and limitations.
You need to unblock geo-restricted content or bypass bans
You want to access local networks remotely
You require an ideal tool for traffic-intensive web scraping and SEO
How to configure a SOCKS proxy
Define a proxy configuration to be used for connection with the destination.
1. On the advanced tab, select more options and tap the new SOCKS configuration button.
2. Choose the primary tab and type in the  values for the SOCKS5 Proxy Configuration details. 
3. Click save to authenticate a connection for the SOCKS5 server. 
4. Once you enter the mandatory fields, the Properties tab is activated. You can use the Properties tab to Add/Remove any property or configurations you don't require along with its key and value. However, currently, no properties are required.
The procedure for setting up on SOCKS proxy varies depending on the type of device.
For a Windows 10
Open settings and head to Network and Internet, and tap on the proxy button.
Select the manual proxy setup and press the On button.
Fill in the required details.
Proceed to save, and you are done.
For a macOS
Open the settings preferences and select the advanced Network option.
On the proxies' button, select the SOCKS Proxy protocol.
Type in your proxy server details and click okay.
3. Proxy Chaining
Proxy chaining is an enhanced technique used to increase users' security. It involves forwarding traffic through several servers. It is a method to provide leverage to your existing server settings with no additional variants in the Network.
Users can use the existing server settings of the system and configure them into a chain. Proxy chaining can be achieved in three ways, as indicated below:
1. Proxy Chaining In Windows
Configuring different proxies into a chain in a window-operated system is the same as adding new proxies to the system. For effective configuration
Search for the control panel in the search bar and select the network options
Choose the connection button on the local area network section and click on the LAN button
In the proxy server configuration, proceed to use the checkbox named as a proxy server for your LAN
A screen of the already existing proxy will appear and click on the advance button
Add the new proxies and configure them into a proxy chain
2. Chaining through web browsers
Choose the customize button of the browser window and select the settings option
Search for proxy in the search bar settings panel
Choose the open your computer proxy settings button and select the advanced or manual proxy setup button
Tap the set-up button, enable the proxy server option, and fill in the proxy list with commas
Run them and conduct a test to check for errors
Benefits of Proxy chaining
1. Heightened security – multiple server connections ensure high levels of security as one proxy acts as an added security measure. This repeated process strengthens the security of the Network
2. Multiplied power – proxy chains provide the same output as one proxy multiplied altogether. Proxifier ensures all added power, such as speed and anonymity
3. Increased speed – many proxies at work reduce the time taken for receiving and responding to traffic. This reduces the time taken for command following and output delivery
Conclusion
The increased struggle for supremacy in the Network is forcing developers to create new improvements for software using proxy servers. Besides, they are tools to manage local networks whose functionality is just out of this world. Proxifier, as seen above, is the ideal proxy client for connecting network applications for systems that do not support proxy servers. Adding on the features, Proxifier is a tool that has simplified proxy works as it is relatively easy to use.