IP Royal's solutions provide unlimited bandwidth, the fastest speed, and easy integration. The proxy allows you to parse, collect search results data and access any information without being noticed.
Overview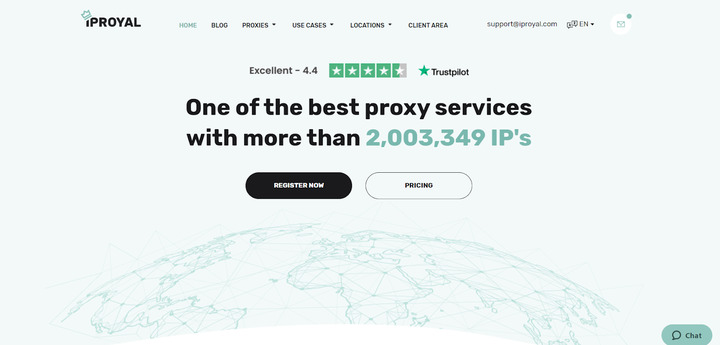 IPRoyal has worked for more than 10 years. It is an old-timer proxy provider offering customers various data center and mobile proxy options. IPRoyal provides its customers with a wide range of IP solutions.
IPRoyal's proxies are economical, reliable, and easy to use. With millions of IPv4 and IPv6 address ranges worldwide, IPRoyal has all the necessary tools to meet the user's needs.
Why Choose IPRoyal Proxies: Feature Set and Guidance
Here are the fully-explained features of IPRoyal proxies:
Proxy servers with good performance
IP Royal's solutions provide unlimited bandwidth, the fastest speed, and easy integration. You can choose to connect anywhere. So, blocking by geolocation becomes irrelevant. Due to the anonymity of all IP addresses, the proxy server allows you to parse the site, collect search results data and access any information without being noticed.
A wide selection of locations
When using a proxy, your IP address makes your visit to the network invisible. IP royal's private client and data center proxy servers are fast enough, offering over 99.9% uptime. The company focuses on speed, stability, security, and customization for all use cases.
The most popular countries to connect with are the USA, Germany, UK, France, Canada, Australia, China, and Spain. Of course, there are other countries on the list in parallel.
Real residential proxies
The proxy home network consists of existing IP addresses. That eliminates the danger of blocking. Choose between fixed or rotating proxy servers, and enjoy uptime and an ever-growing pool of IP addresses worldwide. Since residential proxies are indistinguishable from ordinary users, they are great for data collection.
IPRoyal pawns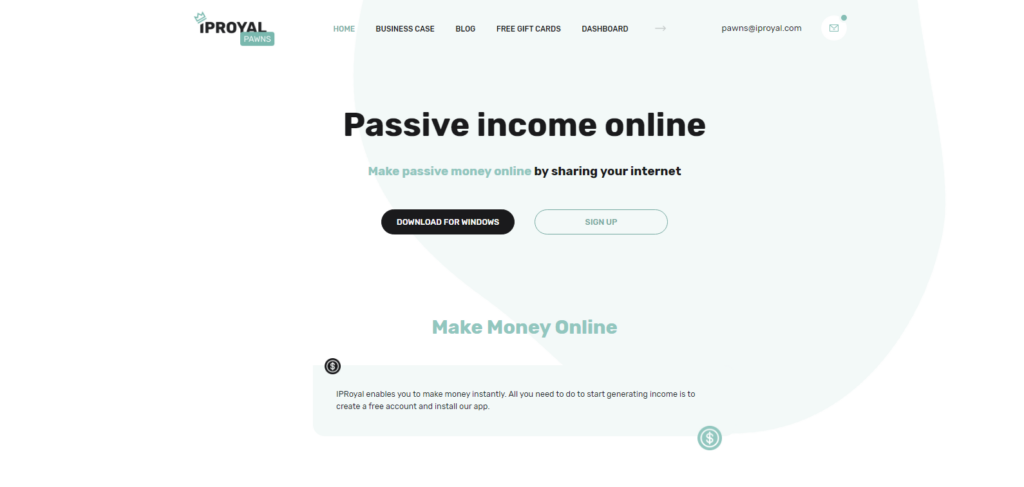 Using a proxy means that someone accesses the Internet through your IP address, using some amount of traffic. Yet, confidential information is inaccessible. With the growing popularity of proxies, it is imperative to be careful. The IPRoyal Pawns app pays people rewards for becoming voluntary trustees. IPRoyal Pawns is the best option if you want a high reward and convenient transfer conditions.
Proxies for review monitoring
Monitoring reviews and comments is an important aspect of doing business online. The best way to ensure you deliver what customers want is to find out what they think and write about you online.
Collecting reviews helps improve your work and service, increasing customer loyalty. With Review Monitoring, proxies and parsers come into play — these tools allow us to access all types of media sources.
IPRoyal Proxy Options and Additional Tools
IPRoyal has a great selection of proxies for various purposes: from personal needs to business use. So, what proxy options does IP Royal offer customers, and what are their main features?
Residential Proxies
IP Royal has 2 types of residential proxies:
Premium residential proxies. Includes over 50M+ IP addresses and useful features like city targeting.
Royal Residential Proxies. These are IP addresses obtained through the Pawns app, where people sell traffic for money.
Static Residential IPRoyal Proxies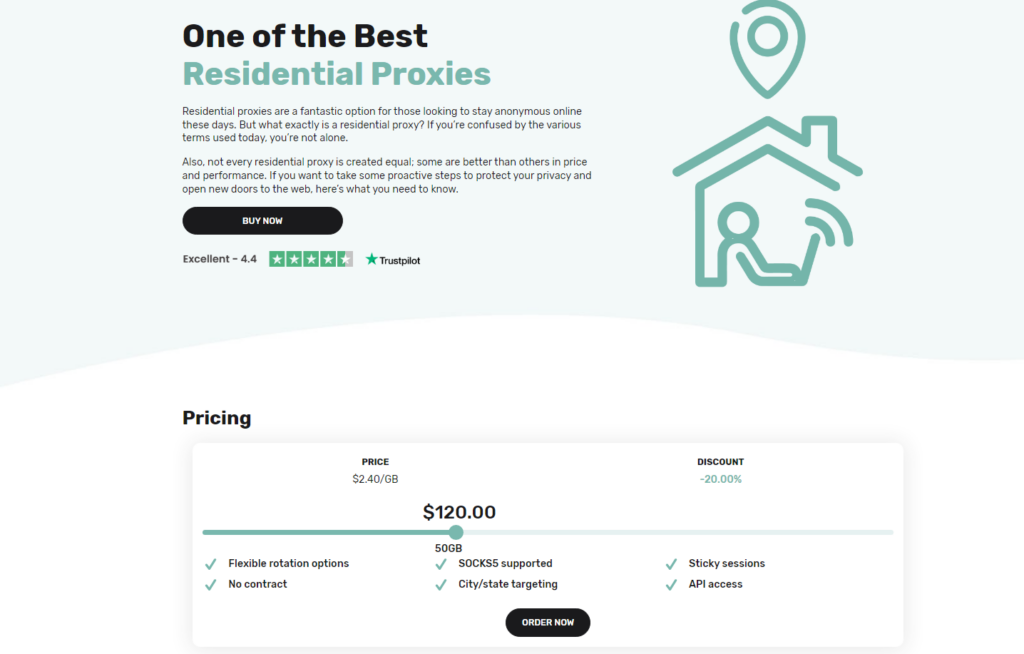 Static residential proxies provide additional security when using online banking, purchasing bank cards, and watching streaming media. These seemingly mundane tasks can be done with added security as they involve sensitive data. The price starts from $3 per 1Gb. That includes:
Flexible rotation options;
SOCKS5 support;
Sticky sessions;
No contract;
Geo orientation;
API access.
Datacenter IPRoyal Proxies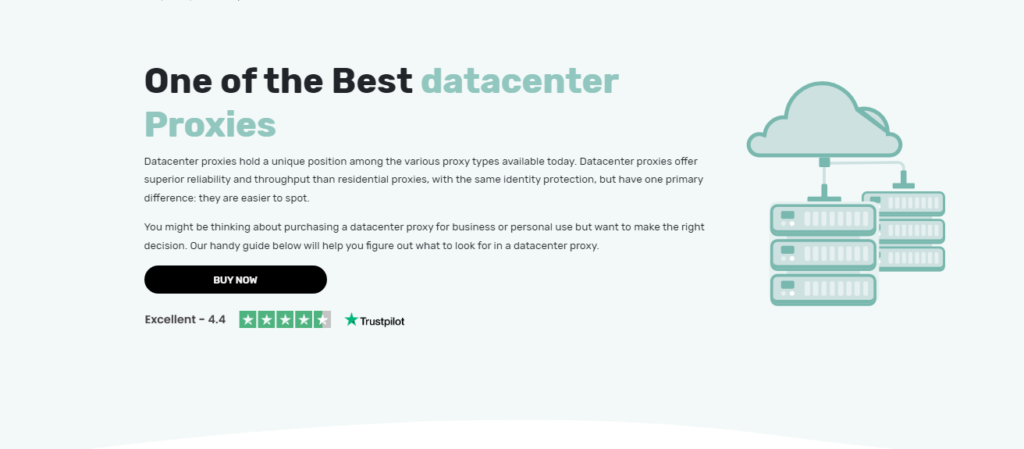 IP Royal does not disclose the exact number of proxy servers and data centers. Still, many of them exist, given that the provider leases subnets to other companies. Hence, you will get unblocked IP addresses if you visit the sneaker's website before purchasing. Finally, there are private IPv6 proxy addresses that don't show up in any public listings.
The minimum cost here starts from $7.50 for 5 proxies per month.
Sneaker Proxies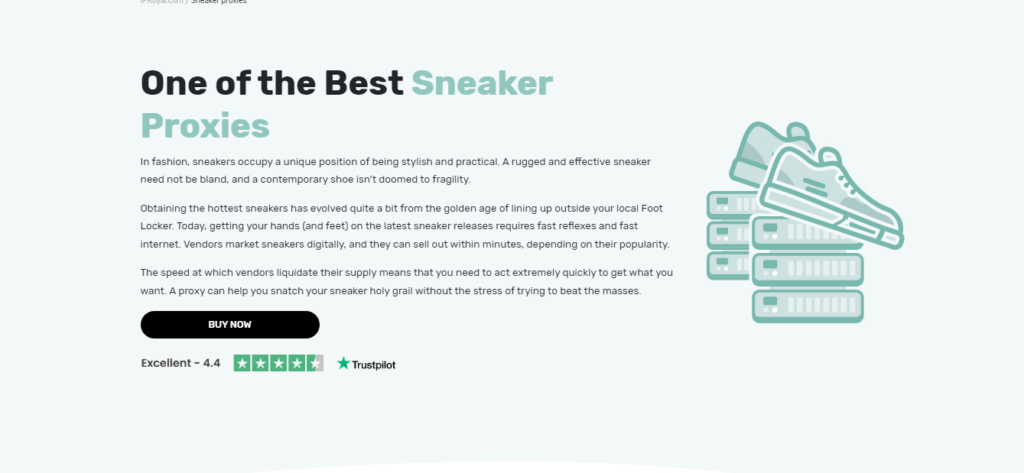 Sneaker proxies are special proxy servers used to buy branded sneakers online. Sneaker websites are likely to have significant restrictions. They usually limit the number of pairs of sneakers purchased per account and cut sales times and access. A proxy for buying sneakers will help you get as many pairs of such sneakers as possible. There is SSL encryption, which means you can use your credit card securely.
One day of use will cost $0.80 for a single proxy.
Private Proxies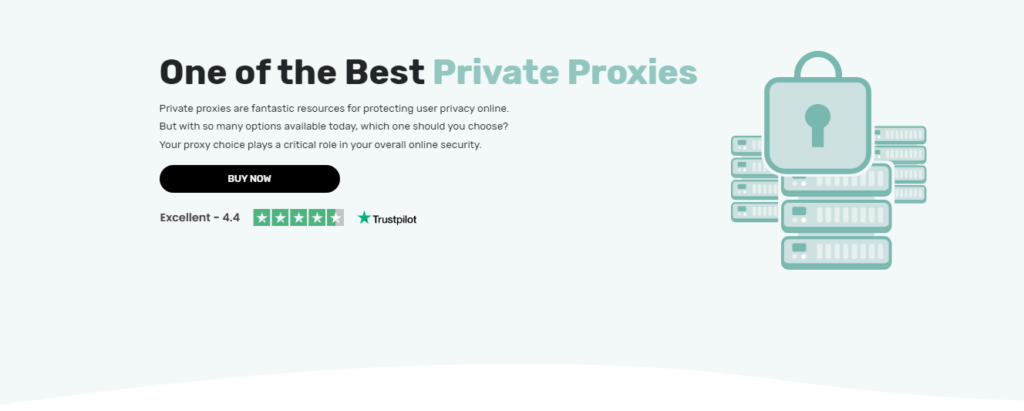 A private proxy is a type that one client can only use at a time. Buying a private proxy ensures that no one else can access it. Private proxies prevent your personal information from leaking while offering the highest level of security. Private proxies always show up as an IP address other than your own.
Our proxies include IP addresses from different points on the map. You can access the Internet through a UK proxy while in the US. That can be useful in different cases. For example, if the site you need to visit does not function in your country due to restrictions. In addition, using a private proxy does not affect browsing speed.
The minimum cost starts from $7.50 for 5 private proxies per month.
4G Mobile Proxies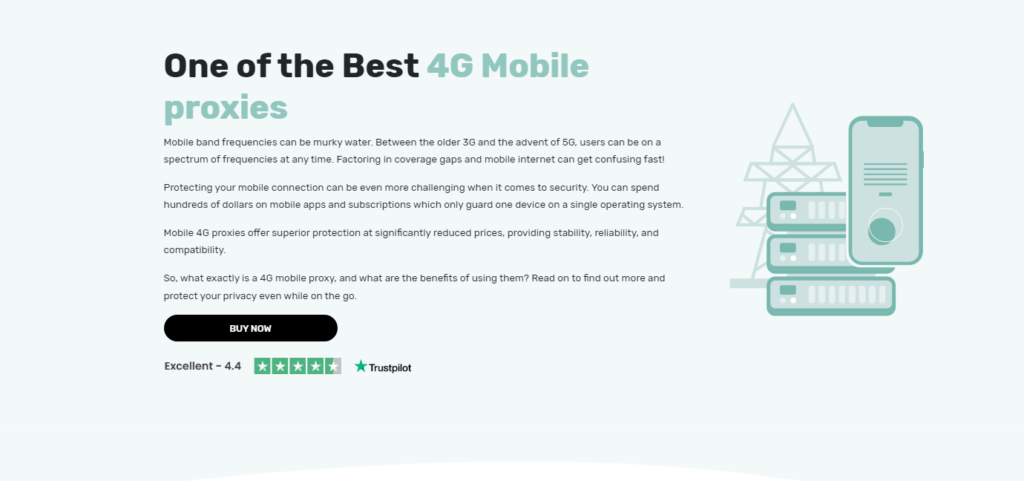 4G mobile proxies are trouble-free to use and have additional benefits. Here are the main features of IP Royal mobile proxies.
Account Management. 4G mobile proxies greatly reduce the risk of blocking, as social networks highly trust IP addresses. You can safely run 10 to 20 social accounts on a single connection without risk due to the cellular network's 4G residential IP addresses.
SEO, competitor research, or web browsing. You can set the automatic change of IP addresses or do it yourself at any time. Thanks to a pool of over 10,000 IPv4 addresses, you have a minimum risk of being blocked.
Multi accounts. Out of every ten group social media accounts you create, nine of them will survive. Accounts created through mobile proxies guarantee the highest trust rating.
Instant IP change. Change the IP address anytime through the toolbar with a simple button click or an API request. You may get a new IP instantly.
Auto rotate switch. Automatically replace the IP address of your proxy at specified intervals. Specify how often you want to auto-rotate — every 1, 5, or 10 minutes.
Individuals. No splicing, no exchange. Your mobile 4G proxy is for you and only you. Essentially, you rent a mobile phone with a SIM card.
Unlimited speed and bandwidth. Perform 4G proxy requests with download speeds up to 100Mbps. 4G LTE proxy servers without throttling or any bandwidth limitations.
Many locations and addresses. Currently, you can select geolocations to connect to around the world. There are over 10,000 IP addresses distributed over an entire 4G cellular network.
Availability and anonymity. Use them for any website unless illegal — no logging or tracking with privatized IP tunneling.
Reliable and residential. Premium hardware and systems with first-class security, resilience, and 99% uptime. Each IP address belongs to the 4G Residential cellular network pool, which is expanding daily.
The price starts from $7 per day. That includes unlimited bandwidth, a pool of 100k residential IPs, an auto-rotate switch, API access, and cancel any time.
Google Chrome Proxy Manager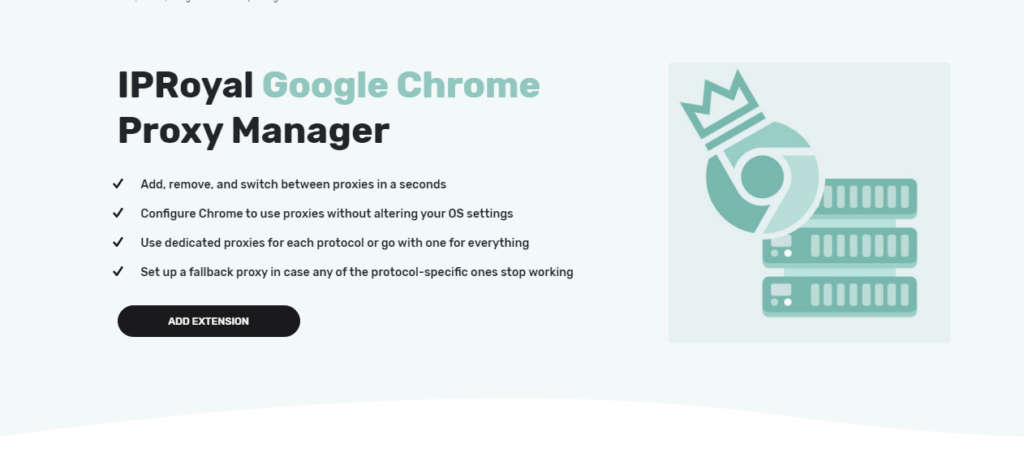 When it comes to online privacy, proxy servers are indispensable. They take all your requests, replace your identifiers with their own, and then send them to their destination. They receive all incoming information before passing it on to you. In other words, the proxy is a booster between you and the rest of the Internet. This simple feature protects your network from malicious content and attacks while maintaining a high level of privacy. Numerous ways can let you set up a proxy server yourself, including an operating system and browser settings. But, it can be tedious because it will require you to dig and deal with all the complex settings. Especially if you need to switch between different proxies, in this case, this tedious procedure can significantly reduce your productivity.
You can add many other proxies and switch between them with one click in your browser. There is no need to dig into browser and computer settings and enter data manually whenever you want to use a different proxy.
The usage price starts from $0.80 per 1Gb.
Proxy Tester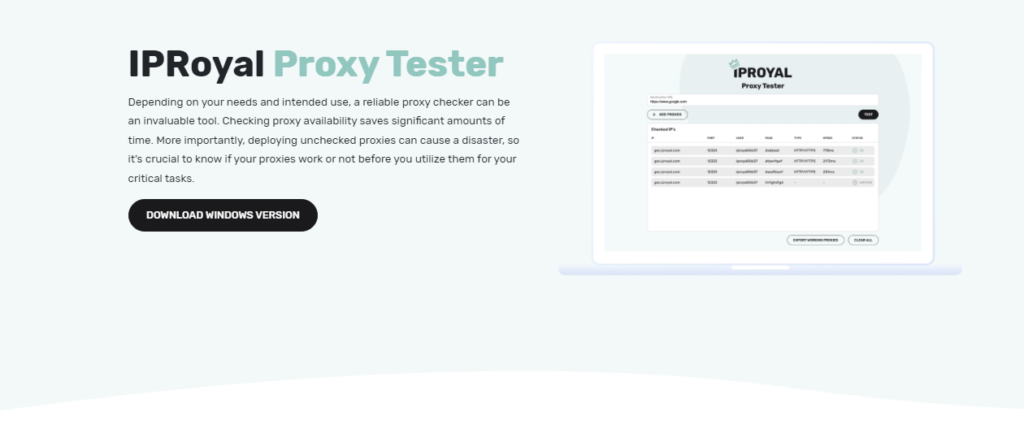 You can always set up a proxy server in your browser or operating system and use an online IP address checker to ensure it's working properly. However, if you are dealing with a list of proxies, this can quickly take an incredibly long time. While an online IP address checker can show you specific data such as location and ISP, it cannot tell you if you are using a proxy server or not.
A basic online IP checker will also not be able to tell you if your proxy servers will work with the website or service you plan to use them for. The IProyal proxies allow you to set the target URL to know that the proxies you are testing are compatible with a specific website.
The IPRoyal Proxy Checker Tool can process proxy server lists, which greatly speeds up the whole process. You may get a proxy list from IProyal or elsewhere, paste it into the tool, and you will get the information. Just make sure each proxy is on a separate line.
Usability
The IP Royal website contains all the information the user needs and an intuitive interface. Even when you visit the site for the first time, you will hardly have issues purchasing a proxy or finding the most suitable option. Reviews on Trustpilot confirm this. You can read them: "Very good proxies, 99.99% uptime, and very good customer service."
Customer service
Overall, people share good thoughts about the service. Users praise proxies, many IP addresses, fast connections, and good technical support. Sites like Trustpilot, Reddit, and Sitejabber have positive feedback about the company's work. The rating is close to five stars.
Performance Testing
We attempted to measure it with special speed test tools that could not start (for an enigmatic reason, the programs merely crashed). Henceforth, we cannot provide accurate numbers about the IPRoyal proxies' speed. Nevertheless, the speed test tools function properly with other proxies.
Still, it is not the slowest one we have ever tested. The average download feels around 25 Mbps, and the upload is approximately two times slower. So, the speed is standard. And there are no crashes or errors. Still, timeout on some websites might happen more than one time.
Pricing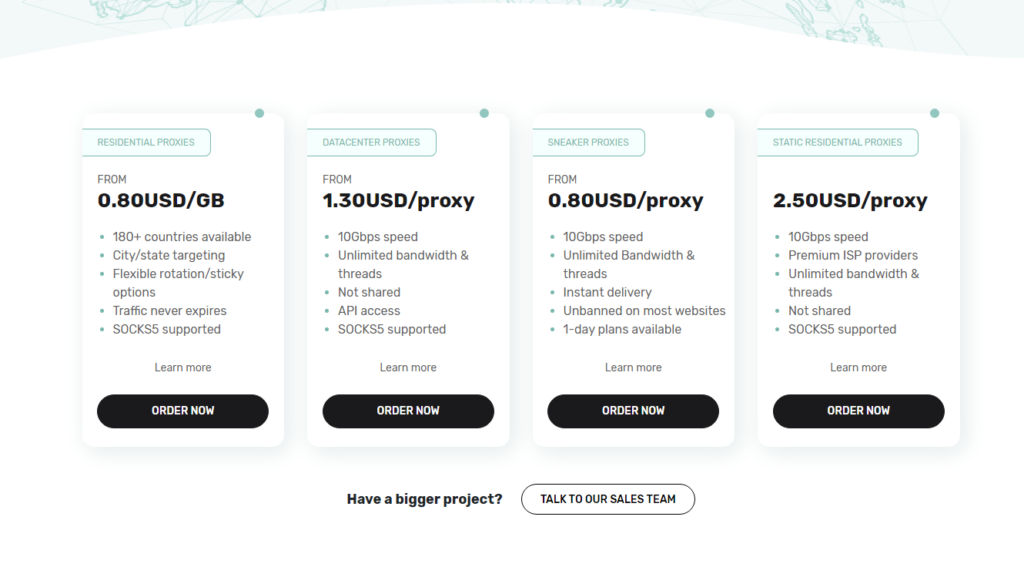 IP Royal plans use a monthly subscription model. Three plans range from $1.5 to $1.3 per IP address. The more you buy, the cheaper these proxies become. The location doesn't affect the price; they all have the same cost. It is a great advantage over other providers with different prices for addresses in different countries.
While many other proxies offer a limited set of tools, IP Royal gives access to many enhanced features. Its proxies are also comparatively cheap. For instance, competitors do with smaller pools of available IP addresses or generally lower quality services but offer more expensive pricing plans.
The result shows that IPRoyal proxies are a trusted and reliable service that deserves four and a half stars. It offers competitive prices and high-quality products suitable for professional and personal needs. Its speed is sufficient, even though it is impossible to conduct a proper test for that constituent.
FAQ
Is the IPRoyal Pawns app safe?
Yes, IPRoyal pays much attention to security questions. The service is legal and works only with verified customers and trusted partners. There are no complaints about the IPRoyal pawns app.
What do customers say about IPRoyal?
IP Royal has mainly positive reviews and a large pool of satisfied customers. Trustpilot gives it a bit less than four and a half stars. Reddit users do not complain about the tool too.
What proxy types does IPRoyal offer?
IP Royal has various proxies for different purposes, including premium residential proxies, standard residential proxies, royal residential proxies, and 4G mobile proxies.