Rotating/static residential proxies powered up with multi-hop proxy tunnel, and content verification tools.

Visit site
3,9
Summary rank ?

Sit neque id at sollicitudin ornare sit lectus a. Enim eu tellus dolor consequat rhoncus odio fames amet facilisis. Nisl enim ligula diam placerat quis nullam a.
How we score?
When analyzing the proxy, we have conducted in-depth research that helped us reveal all the strong and weak points of the service. Considering expert opinion and customer feedback, our pros studied the range of options and, finally, tested the service.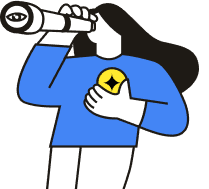 We like
Minimum cash out
Available for MAC and Windows
Passive income model
Operates worldwide
Opportunity to earn money
We dislike
No SOCKS5 protocol
Poor city-level targeting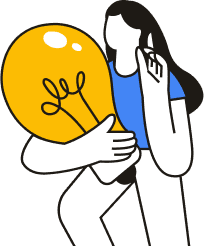 Characteristics
Founding date
26 Apr 2018
Domen registration date
06 Apr 2019
Countries
Germany

France

Italy

Netherlands

Spain

US

Brazil

India

UK

Canada

Lithuania

Portugal

Denmark

Hungary

Finland

Switzerland

Norway

Poland

Cyprus

Singapore

+11 More
Proxy types
Residential Proxies

Static Residential Proxies

Rotating Residential Proxies
Pool of IPs
Over 7 million proxies
Free Trial
Yes
You can get a free trial by contacting the customer support on the website or by email - [email protected]
Other Features
Rotating and static IPs
Peer-To-Peer Bandwidth Sharing
PacketStream's multi-hop proxy tunnel
Content Verification tools
API for resellers
PacketStream is a proxy company founded on April 6, 2019, offering only residential proxies. The provider operates HTTP and HTTPS protocols with over 7 million proxies in the pool. The company works in different countries, including the US, Brazil, Germany, France, India, Spain, UK, Italy, Canada, Lithuania, Finland, Denmark, Hungary, Netherlands, Switzerland, Norway, Poland, Portugal, Cyprus, and Singapore, etc.
Additionally, you can sell bandwidth and earn money while using PacketStream. All you need to do is to install the PacketStream software and allow it to use your bandwidth. After installing, select the option you want with the PacketStream: (1) earn money or (2) buy bandwidth.
Best Features:
Randomized and static IPs
Peer-to-peer bandwidth sharing
Multi-hop proxy tunnel
Content verification tool
API for resellers
Reviews
Have you already used this proxy? Or do you still need some additional info about the solution? Feel free to share your experience and ask any questions below!