Money Making Through the Internet: Bandwidth Selling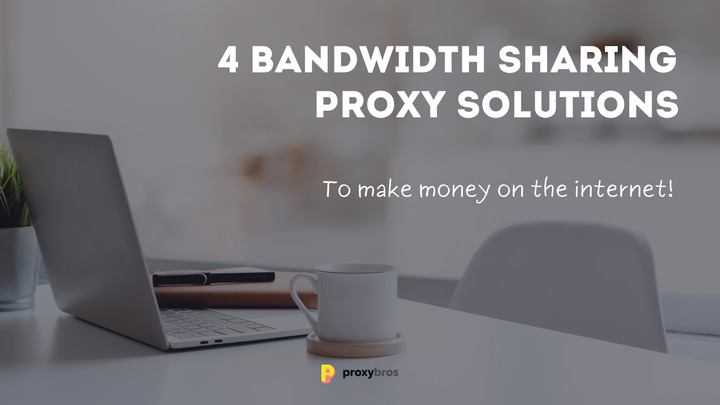 The invention of the internet created an opportunity for its users to make extra cash in various ways. It has allowed for a timely connection among its users, contributing to smooth selling and buying of everything the web itself included. The internet has created several business opportunities that, if well-ventured, users can reap financially.
Many people are open to safe ways to make passive incomes if possible. Bandwidth selling, for instance, is becoming a booming business interaction. However, how do you sell on the internet? How do you find the perfect bandwidth selling program or software? Below is a breakdown of how to successfully perform bandwidth sharing and common queries most ask about internet selling activities.
Bandwidth Sharing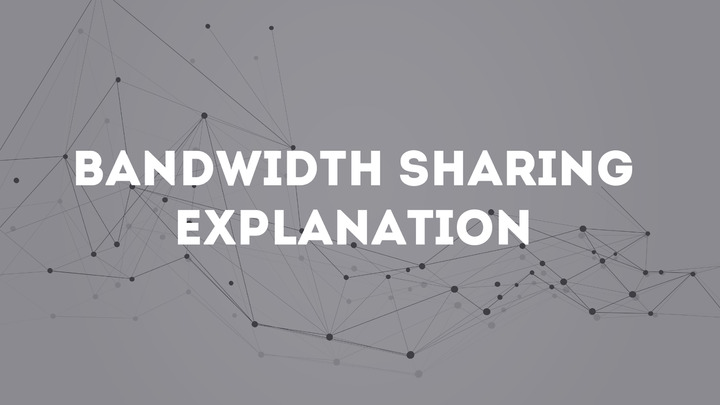 Bandwidth is the maximum data volume a computer can transfer over an internet connection. As it turns out, most online activities do not even come close to maxing out the bandwidth, and as a result, internet users find themselves with bulky and unused bandwidths. It is now possible to sell and share these unused bandwidths with others.
Bandwidth sharing is an easy process that only requires a computer connected to a strong internet line. More excellent bandwidths transfer rates mean faster network operation. Though many terms it an illegal endeavor, companies that can legally facilitate buying unused bandwidths are on the rise.
Process of Bandwidth Sharing
Bandwidth sharing or bandwidth selling is a straightforward process that all internet users can be able to do. Through proper configurations of the ISP, tech enthusiasts can share bandwidth among plenty of users. Below is a detailed process to successfully share or sell your bandwidth.
Evaluate an area to make sure that you are a good candidate for a wireless internet network
Find a network provider: find a suitable one and settle in a building that allows for connection.
Find suitable programs to relay your unused bandwidth. They are plenty in the market, thus making choosing a quick step to do
Network topology: design and configure your network correctly according to the relay company directives and make your internet reliable and scalable. It involves the configuration of routers, switches, and VLANs
Perform frequent maintenance routines to ensure that your network runs smoothly even in bad weather
How Can You Sell Bandwidth?
Recent developments have made it possible and created plenty of ways that allow you to make money by selling your internet. Some software is now available to those that wish to sell their internet. Below is the best software to facilitate your bandwidth selling procedures:
1. IPROYAL PAWNS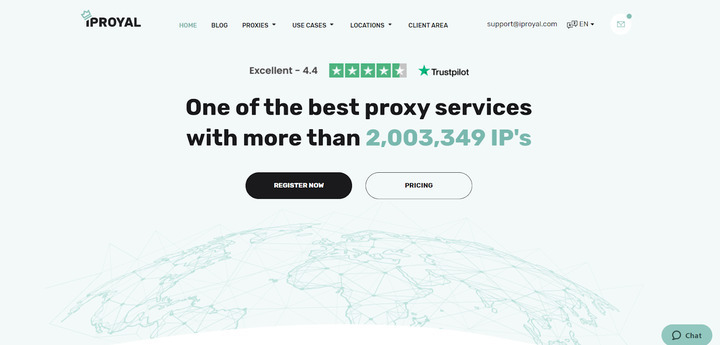 IPROYAL PAWNS is among the best viable platform to sell your internet. It is restively a new platform though it is highly regarded as the best-selling platform for selling bandwidth. It can easily feature those starting this venture as they have a more straightforward user interface and reasonable prices conducive to all users. But why choose IPROYAL out of the many selling platforms?
You are guaranteed a $1 sign-up bonus for starters and new first-time sellers.
They pay a total of $0.20 per gigabyte of data share
Low cash-out amounts: only need an amount over $5 to facilitate cash out which is relatively low as compared to other bandwidth selling sites
They pay through free PayPal, bitcoin and offer various gift cards
It is readily available across the world
Allows and facilitates all IP addresses
Though it is among the best platforms to sell your internet, it only allows a maximum of one device, thus limiting earnings maximization. However, it is a new internet selling site; thus, very few people know it, hence a better chance of selling your data. IPROYAL earning is entirely dependable on the location and how long the software is allowed to run
2. Packetstream
Packetstream was established in 2018 and has provided many users access to low-cost residential IP addresses. It is a platform that provides several IP services, selling you bandwidth. It is a highly used platform as it is a universal key that unlatches content confined to particular regions.
To sell your bandwidth using Packetstream, you must install the software. Once that is 100% done, you need to log in and earn credits. The software passively allocates bandwidth to users. It allows users to become nodes in their network at any point worldwide. Some characteristics of using Packetstream include:
Pays $0.10 per gigabyte of data shared
Cash-out amounts of over $5. A low cash out amount for such services.
Available across the world
Allows for residential IPs
Able to run on windows/Linux/mac
Payments are made through PayPal
Packetstream is mainly used by businesses who need to troubleshoot their network mainframes and ads without risking IP bans or detection.
3. Honey gain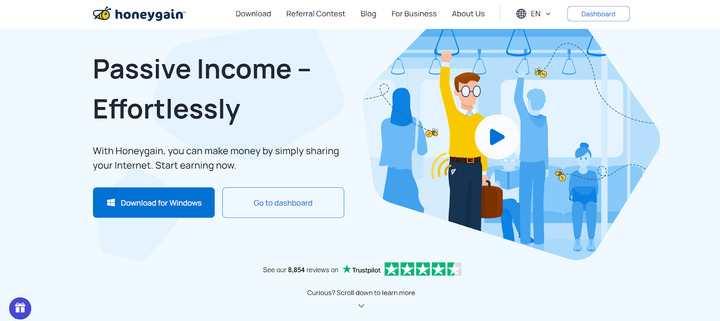 Honeygain is among the most used internet-selling platform on the internet. It lets users sell their internet while acting as a network node. With a global user base, Honeygain is an appealing software to achieve bandwidth sharing. It has an easy-to-use interface and display, making it a suitable option for newbies and frequent bandwidth sharers.
To start with Honeygain, the user needs to create an account that will facilitate tracking. Run the software on the desired device to turn it into a VPN node. Now, whenever you need to sell your bandwidth, all you need to do is to open the software and let it run. But what makes it an option for consideration:
It has a cash-out amount of $ 20. Though relatively high compared to IProyal and other software, it is conducive for passive earners.
Pays through PayPal
Allows for several user connections, thus allowing you to connect several devices on the network
It can run on Windows and IOS devices.
For every 10 MB, you can earn one credit worth USD 0.01.
Honeygain is a versatile tool with plenty of applications across all business types. Some businesses that use them include AD verification entities in apps and website testing to bypass geo-restricted content and compare bandwidth-sharing prices.
4. Privatix
Privatix is another method that allows earning by selling your internet. It is a commonly used platform with a crypto flavor and an explicitly easy user interface. It has an enhanced single-user interface that helps to control all operations making it among the best in data selling. Additionally, Privatix software consists of the Privatix core and the service plug-in that contains all that is needed for a VPN.
Privatix allows users to sell spare internet broadband networks through crypto. It facilitates payments from buyers through third-party applications or directly. What makes it rate among the best software to use in selling your resources? You might ask. Below are reasons why it is a commonly used
Pays with cryptocurrency
It has a more straightforward user interface
Available for Ubuntu Linux, windows, and IOS devices
Earned monies can be instantly withdrawn
Pay in Prix tokens which are worth $1.48
In addition to network selling, Privatix awards tokens to their users, which are redeemable, thus offering a growth chance in the blockchain.
How Can One Maximize Earnings when Selling Bandwidths?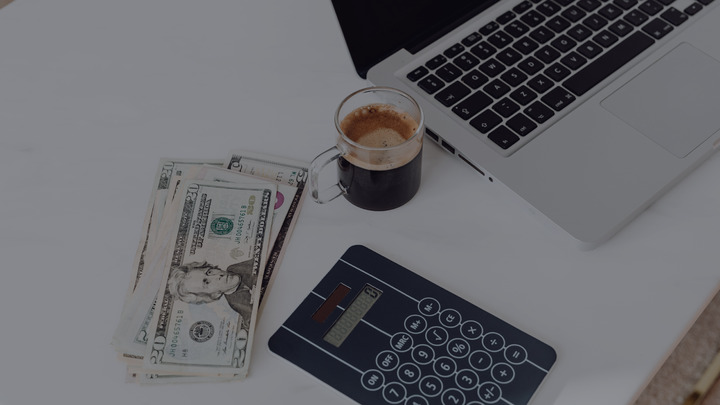 Bandwidth selling is slowly becoming a lucrative passive income job, and it is crucial to understand the best ways to maximize earnings. All programs associated with bandwidth sharing are easy to use, and although they have different pay rates, it is essential to find one that best suits your need. Steps that can help you maximize earning:
Use multiple programs – all these software can work together in a device; thus, to increase your earnings, utilize multiple programs in selling your bandwidth
Keep your device on at all times – when selling the internet, money is only made when it is running; thus, it is imperative to keep the device on and function to increase the total earnings. The more active the device is, the higher the pay
Run the software on multiple devices – the more devices available for running the software, the more money you can make. Specific programs can run on the same network while others do not. Find multiple devices, administer the programs, and maximize your earnings.
Is Selling Data for Money Safe?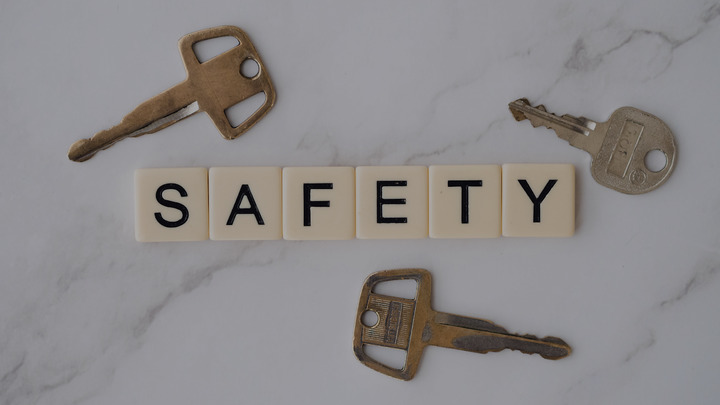 Though the selling of data is a passive income generator, it presents certain risks that may affect your network system. When sharing your bandwidth, you lack visibility and control over what your bandwidth is being used for. That can be detrimental as inappropriate bandwidth uses can lead to your IP address being blocked by some web browsers and even having your accounts closed.
Various evidence has shown that some bandwidth-sharing software providers use users' bandwidth and IP for their clients. You have opened traffic for a two-way operation by providing all your network details. Others may instruct your pc or device to perform other duties without your consent. That creates a disparity on whether it is safe and, if not, what companies are doing to reduce or eliminate these risks.
Below are some risks that bandwidth selling could bring to your network connection:
Some software providers claim not to have access to your data and files on your PC, but that is not the case, and they can freely access your data when they want to.
Some clients may use your IP address to do malicious acts that may lead to denylisting. That will also reflect your accounts as you will be termed a non-appropriate user.
Network connections are a good target for cybercriminals seeking illicit revenue. They achieve this by abusing the proxy ware of your network connection.
When presented with your data, some clients tend to administer instructions to your computer, such as crypto mining, which can be very detrimental.
An open network connection makes it much easier for malware to sift through your network into your computer system.
The concept of selling your data for cash or crypto is a topic that needs a lot of scrutiny before setting up. Proxy ware and proxy sharing are now more threatened than ever before; hackers can harness and prey on personal information. That makes you vulnerable to cyber-attacks, among other things.
However, there are limitations, such as monitoring what the clients use your bandwidth for and inhibiting them from accessing dangerous sources and websites. Before deciding on whether to sell your data, always consider these risks.
FAQS
How is my internet used?
Clients of the software that are used for bandwidth sharing are the ones that use your data. Companies use your data to monitor prices and competitor research, among other activities. Whatever they do with it is limited and out of our control.
Is my privacy secured or protected?
Although bandwidth sharing is considered a risky endeavor, some software providers have strict privacy regulations that ensure your privacy s well protected at all times.
How can I earn more by bandwidth sharing?
Using multiple programs and devices can be able to maximize your earnings. Additionally, leaving your device on in an internet connection increases the rate of network usage, thus much more earnings.
How is payment achieved?
Every software program has a way they disburse payments to its bandwidth providers. Some use PayPal, while others pay through crypto.
Conclusion
Having a way to make passive income is something that you should try out. Bandwidth sharing is a passive income method that is gaining a lot of popularity across the world. With a proper location, the number of IP addresses, and network speed, it is a simple and achievable side hustle for you. While it is a successful side hustle, it has risks that should be considered. The last thing anyone wants is attacks on your home network system.