If you have an Android device, a proxy for Android is a must-have. Currently, mobile proxy solutions take up different forms - apps, browsers, etc. Let's look into the top-notch proxy services for Android.
Over 53% of Internet traffic is mobile. So, proxies for Android devices are gaining traction. They usually work like mobile apps that you can find in the Google Play store. All top proxy providers can boast native applications for iOS, Android, and some other platforms. Proxy servers on Android devices give you a great many benefits, including safer browsing, unblocking any content, accessing geo-restricted websites, blocking ads, etc. Most apps from the best proxy providers can help you improve the speed and quality of web performance, save some bandwidth, and secure your personal data.
However, proxy servers for Android have a different set of features, so you should pay close attention to those relevant to you.
Pick the list of the best proxy servers for Android to find what you need in a flash: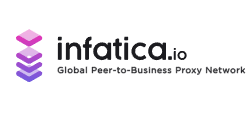 Type
Datacenter Proxies

Residential Proxies

SOCKS5 Proxies

Mobile Proxies

Rotating ISP Proxies

HTTP Proxy

+4 more
Locations
Russia

Germany

France

Italy

Netherlands

Spain

US

India

Mexico

UK

Canada

Belgium

Lithuania

Portugal

Slovenia

Denmark

+14 more
3,8

Users feedback

3,9

Experts evaluation

4,1

proxybros.com rank
Positive aspects
Uptime and performance tracking
IP authentication
24/7 customer support
Unlimited bandwidth
Various proxy types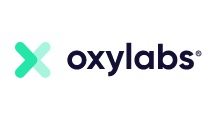 Type
Datacenter Proxies

Residential Proxies

Next-Gen Residential Proxies

Static Residential Proxies

SOCKS5 Proxies

Mobile Proxies

Rotating ISP Proxies

+5 more
Locations
Russia

Germany

France

Italy

Spain

US

Brazil

India

Agrentina

Turkey

UK

Mexico

+10 more
4,7

Users feedback

4,5

Experts evaluation

4,5

proxybros.com rank
Positive aspects
24/7 live customer support
HTTP, HTTPS, SOCKS5 protocols supported
A pool of IPs: 102.367.458 IPs around the world
Dedicated Account Manager
Reliable proxy resources