How to Use Faceless Socks?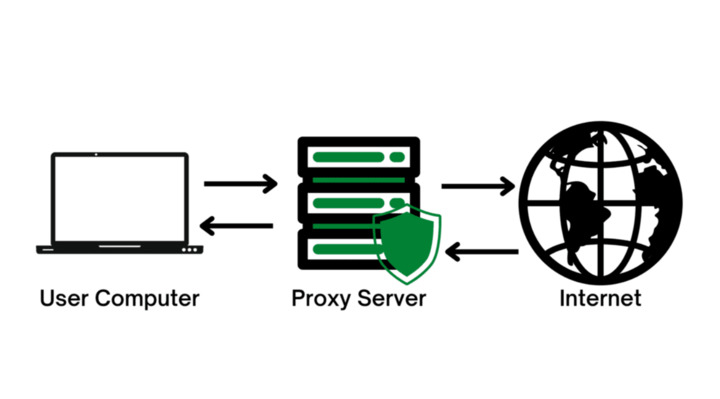 Today, proxies are popular because they give users more control over their online experience, allowing them to access content that may be restricted in their region, protect their online identity, and improve their online security. In addition, the increasing popularity of online services and growing concerns about online privacy and security have contributed to the increased use of proxies.
Before the 911 proxy shut down its server in July 2022 due to cyberattacks, many in the online security industry considered it an important infrastructure, especially after its two main competitors (vip72 and LUXSOCKS). In this article, you will learn what Faceless Socks is and what the best alternative to 911 proxy servers is. You'll also get instructions on how to set up your proxy socks, fund your account and connect the servers you purchase to Faceless. So let us dive right in.
What are faceless socks?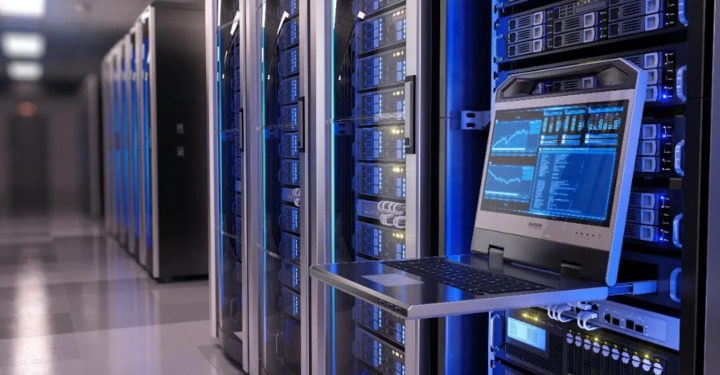 Faceless SOCKS servers are proxies that provide anonymity by hiding the user's identity. The term "faceless" means that the server does not reveal the user's information (such as IP address or location). This can be useful for users who want to browse the Internet or access online services without revealing their identity or location. These servers are labeled as such because they use the SOCKS protocol, which provides a more flexible and secure connection than other types of proxies.
However, it should be noted that faceless sock proxies can also be risky as they can be used for malicious purposes such as hacking or online fraud. Therefore, it is important to exercise caution and use only reputable proxies.
Advantages and disadvantages of faceless socks
Pros of faceless proxies
Security: They provide a higher level of security than other types of proxies since they use a protocol that encrypts the transmitted data.
Anonymity: One of the main advantages of faceless socks is the anonymity they provide. Users can browse the Internet or access online services without revealing their identity or location, which can be useful for privacy and security.
Flexibility: They are more flexible than other types of proxies since they allow more types of network connections, including TCP, UDP, and ICMP.
Cons of faceless proxies
Limited server locations: Some proxy providers may have limited server locations, which may affect the number of websites and services that can be accessed.
Slow speed: One of the biggest drawbacks of using faceless proxies is the potentially slow connection speed resulting from the encryption and decryption of the transmitted data.
Compatibility issues: Certain applications and websites may not be compatible with these proxies, which can limit their usefulness.
Correlation between faceless and other proxy socks
Faceless and other types of socks are the same. Socks refers to a protocol used by proxies to route network traffic between a client and a server. Faceless proxies provide a higher level of anonymity because they do not reveal the user's identity.
Common socks are more flexible and secure than other types of proxies because they allow a wider range of network connections and use a protocol that encrypts the transmitted data.
How to set up proxy socks?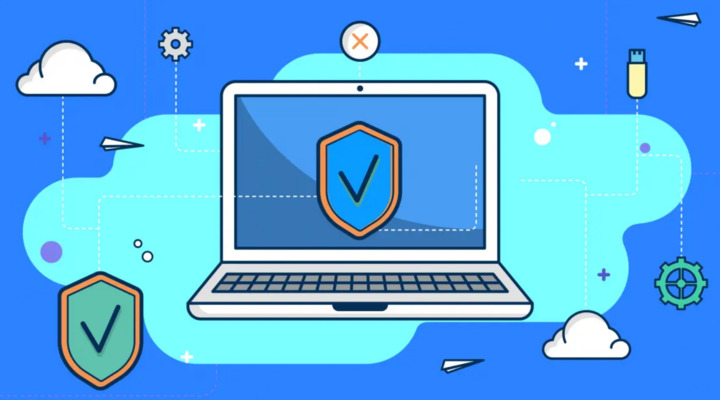 In general, setting up proxies is easy with a terminal application. After testing the SSH connection, connect your local computer to the remote host to access the remote SSH server using SSH SOCKS. If your host supports this, you can run the tunnel locally.
You can do so by going to the advanced settings under the Network tab. Click on "Connection Settings", then click "Add Internet Connection", and change the configuration to enable manual access for your browser. From there you can find the SOCKS Host, and add your preferred proxy's IP or URL address.
How to use socks on a laptop and PC?
To use Socks on your laptop, click on the "Gear" icon to open the Internet options menu. From there, click "Settings" on the "Connections" tab to customize your activity configurations. Then click "Local Network Settings" and set up a proxy for your local network, making sure to enable a bypass server for local addresses.
If you are an advanced user, you can enable all protocols through a single proxy. In case you want to use your server, select "Use Proxy Server" and then click "Advanced" to configure the settings.
Why use a SOCKS5 proxy?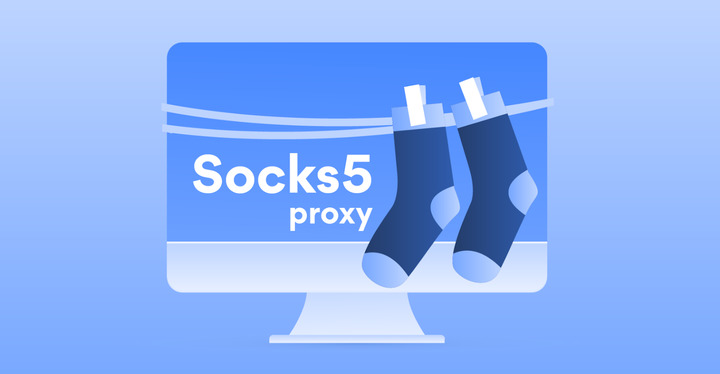 Different types of faceless proxies, such as Socks4 and Socks5, offer different features and functions. As mentioned earlier, faceless proxies are only one type of proxy, and their main distinguishing feature is the degree of anonymity they provide.
You may wonder why SOCKS5 is so popular. Well, first of all, it delivers smaller data packets, which improves the efficiency of data reception and consequently speeds up downloads. This is especially useful for P2P platforms and websites that deal with media file sharing.
How to get and set up SOCKS5?
If you want to find a way to use a SOCKS5 server to connect to the US Netflix platform, check if you can use it by referring to the manual or documentation resources provided by the app developer. If it's available, open the app options and look for the SOCKS5 configurations section specified by the developer.
In SOCKS, you can configure proxy endpoints by selecting "Settings" in the connection wizard. Ask your local IT specialist for help filling in the SOCKS5 address and port information after entering your SOCKS version 5 server.
In addition, you can use a SOCKS proxy in Chrome too. To do so, select "Settings" and click on the wrench tool to configure the server for the Chrome browser. Then click "Show advanced settings" at the bottom of the page after scrolling there.
Select "Change proxy settings" to bring up the configuration window. There you can click on the "Connections" tab to activate the proxy settings.
Although some proxies are free, they are not always reliable. However, with SOCKS5 VPN Unlimited, you will be able to surf the Internet safely, accessing limited content and keeping your personal information private.
How to use SOCKS5 proxy on computers?
To use SOCKS5 on your laptop, download uTorrent from the official website and set it up. After installation, launch uTorrent and select Preferences in the options. In the connection section, select SOCKS5 as the server type and enter the appropriate port and server address. Click "Apply" and you're done!
On your PC, all you need to use SOCKS5 is an IP address or the server hostname, as well as protocol and port information. Simply enter this information in the proxy settings to enable SOCKS5.
How to use SOCKS5 on Windows?
To use the server in Windows 10, you need to configure your proxy settings. You can do this under Settings > Network and Internet > Proxy. Alternatively, you can go to Control Panel > Network > Internet > Settings > Connections > LAN > Proxies.
How to use SOCKS5 on my smartphone?
To connect to a SOCKS5 on your Android phone, you should find a reliable provider and get the required credentials and configuration details.
Go to the settings menu of your phone and look for the option to configure a server. This can be found under "Wireless and Networks" or "Mobile Networks" depending on your device.
Enter the SOCKS5 address, port number, and any authentication credentials provided by your Socks5 provider. Be sure to select the Socks5 protocol when configuring the server.
Save the settings and test the connection to ensure that the server is working properly on your cell phone.
To connect to the tool on an iOS device, go to the "Settings" app on your iOS device. Tap "Wi-Fi" and then tap the information icon next to the Wi-Fi network you are connected to.
Scroll down and tap "Configure Proxy" under the "HTTP Proxy" section. Select "Manual" and enter the server address and port number you received from your provider.
If your SOCKS5 requires authentication, enable the "Authentication" switch and enter the username and password you received from your SOCKS5 provider. Tap "Save" to apply the settings.
Remember that some devices do not support the use of certain proxies. Therefore, you need to configure the settings on each phone if you want to use the proxy for specific purposes.
Instructions to set up a proxy
Faceless method
If you are looking for a reliable alternative to the now-defunct 911 service, consider Faceless. Here's how to use it:
1. Start by visiting the official portal. If you have already created an account, just log in. If not, you will need to create an account. Remember that activating your account will cost $100, which will not be credited to your balance.
2. Once the account is activated, you will need to top up your balance. To do so, click on "Balance" in the navigation area. You can top up your account balance with Bitcoin (BTC), Dash, or Litecoin. In this example, we will use BTC.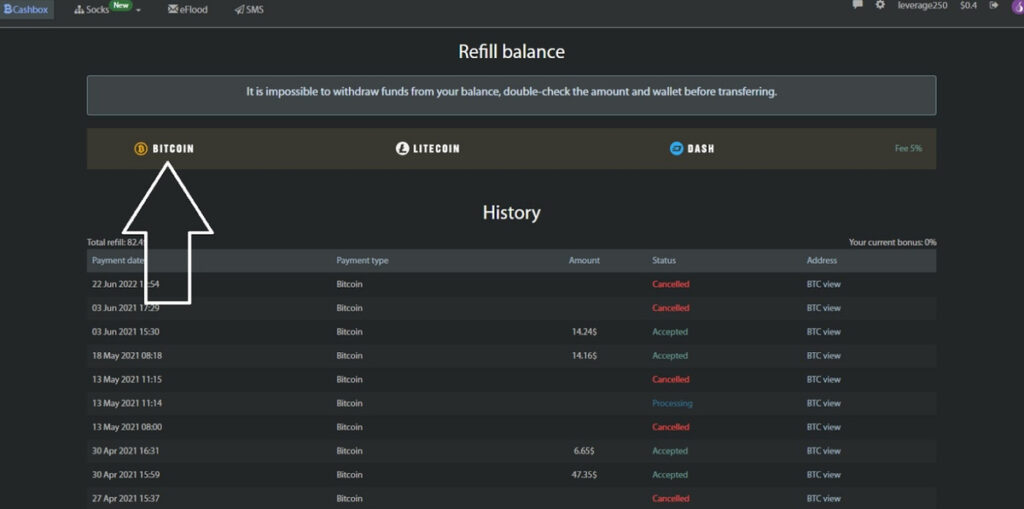 Next, copy the address you received from Faceless. This is the address you need to send your BTC. After a few minutes, your account balance should reflect the amount you have topped up.
3. Now that your account is funded, you can buy socks.
Click on the drop-down menu and select "Socks." A list of proxy IPs and their prices will appear. Find the state IP address you need for your project.
Then, click the "View" button next to the IP you want. Information about the socks will be displayed (the prices and the days of usage). Buy them by clicking on the "Day 1" icon (or the desired number of days). Some information about the server should appear immediately after the purchase.
4. Now it's time to set up the server. Note that the faceless socks login comes with authentication, so you will need software that supports this feature such as ProxyCap, which you can download from the website.
Next, download the software and restart your computer after the installation.
Then click on the arrow in the taskbar to launch ProxyCap. Turn it on, and select "Configuration" in the tray. Make sure that the proxy is enabled.
Then, select the "New proxy server" button, and enter your data as follows: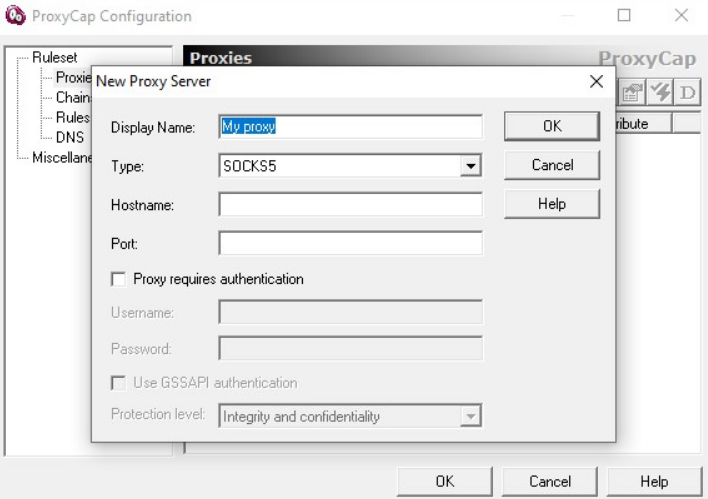 Faceless socks look like the following: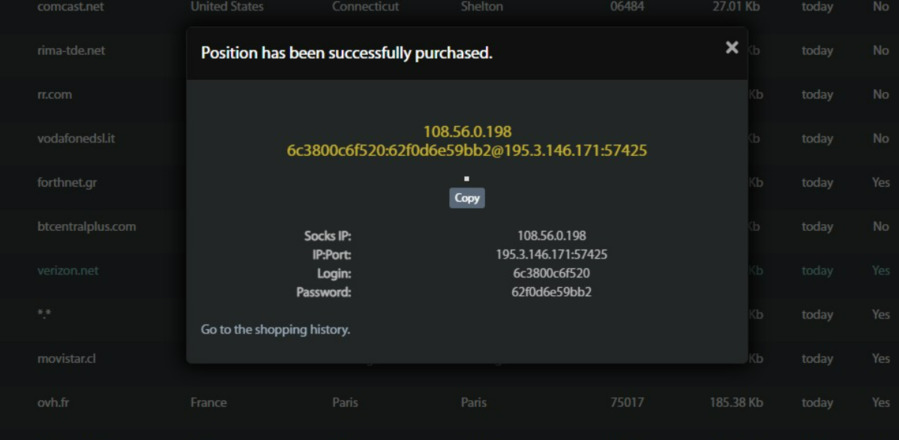 Enter your details as shown below: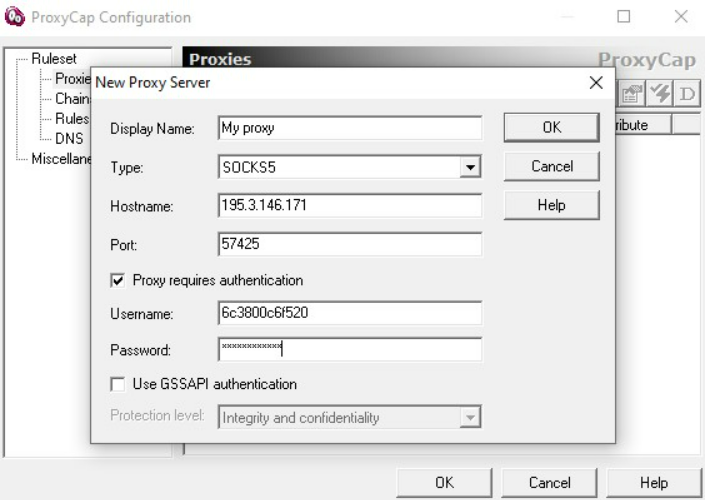 Finally, check if your IP is clean by visiting the Ipleak portal.
Although Faceless is a great portal, there are other alternatives if you are looking for a cheaper option.
Proxifier method
Proxifier: Another program for joining faceless socks.
Here's how to connect Faceless socks using Proxifier:
1. Download and install Proxifier. After installation, go to the Profile section and select "Proxy Server".
2. If you are connecting sock5 for the first time, select "Add". Enter the sock5 you purchased from Faceless (see below) and click "Check":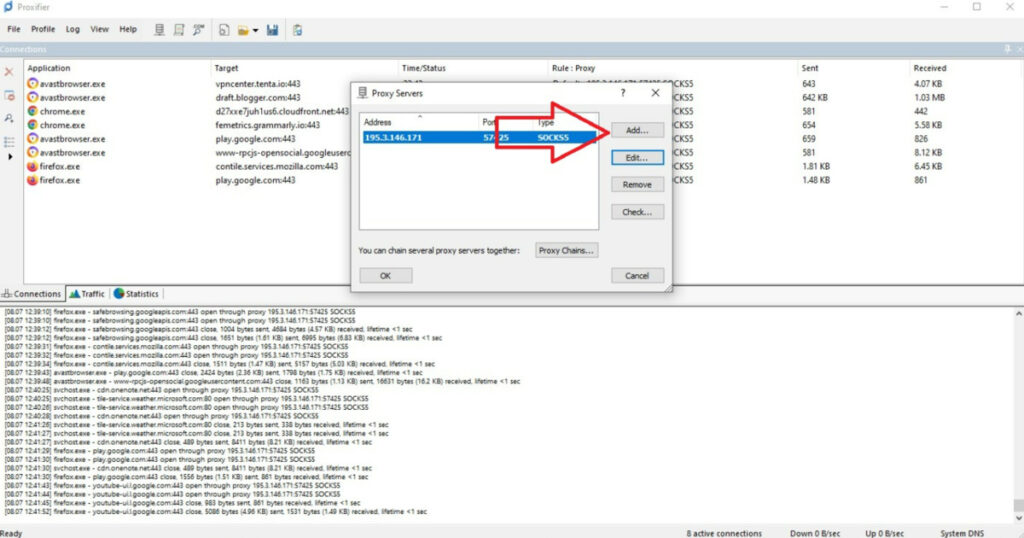 3. Let's add the preferred browser we want to configure with. Select "Proximity rules." Then select "Add." Find the browser you want to connect to Proxifier. Click on the browser and open it.
Select the server you logged into, then click the button OK. Your browser should now open. Remember that your number is the first serial number and the port is the last serial number.
Setting up from another source
Let's find out how to set up Socks5 from another source with IP and port number (we describe the steps on Mozilla Firefox, the process remains similar to set up on the other major browsers).
1. Launch the browser and go to the Application Menu tab. Select Settings.
2. Scroll down to "Network Security" and select "Settings". Click on "Manual proxy configuration."
3. Enter the IP proxy address: Port of the SOCKS received by Faceless in the "SOCKS Host" field. The host is 195.3.146.171 and the Port is 57425. IP – 195.3.146.171:57425.
4. Open ipleak.net in the same browser to check whether the IP address connects or not. If the server does not work, the message "Unable to Connect" will be displayed.
Summing up
Faceless Socks proxies have become increasingly popular due to their capability to enhance online privacy and security. By using a SOCKS5, Internet traffic can be redirected through a different IP address, which provides an additional layer of anonymity. This is especially useful for those who want to protect their identity or bypass geo-restrictions.
Installing and configuring a SOCKS5 is a relatively simple process that can be done using various software applications. If you follow the steps described in this article, you can easily set up a SOCKS5 and take advantage of the tool. However, it is important to note that proxies are not foolproof and users should take additional measures to protect their online activities.